News & Events
NHRA Division 3 News: Conley Named North Central Division Director

From NHRARacer.com, Meet the new boss...

---

Jeff Conley

has been named as NHRA's North Central Division Director (Division 3). The North Central Division includes tracks in Illinois, Indiana, Kentucky, Michigan, Ohio, and is home to four NHRA Mello Yello Drag Racing Series events. Conley began working with the North Central division in 2007 as a member of the certification team.

"I'm excited to continue in this position and further my career with NHRA," Conley said. "I look forward to meeting and working with our member tracks, competitors and sponsors. I am excited to have an opportunity to grow the sport of drag racing and enhance all programs."

Conley joined the NHRA on a full time basis in 2013 as the operations and track manager at Lucas Oil Raceway at Indianapolis. Most recently he served as the regional technical director. Prior to joining NHRA, Conley was the race director at Milan Dragway in Michigan. He was also the event coordinator and national tech director for NMCA and NMRA.

"We are excited to have Jeff join the team," said Josh Peterson, vice president, racing administration. "He brings a wide range of relevant experience that will prove beneficial to manage and grow the division. His familiarity with the North Central Division will provide for a smooth transition."

Car Chix Jr. Dragster Class Debuts at Byron Dragway's Ladies Only Drag Race & Breast Cancer Fundraiser

Car Chix,

the motorsports organization for women, continues to raise the bar for the rapidly growing Car Chix Ladies Only Drag Race. To continue the evolution of women in motorsports and to further enhance the future of the sport of drag racing, Car Chix will debut the first ever

Car Chix Junior Dragster Class

at the upcoming

Car Chix Ladies Only Drag Race and Breast Cancer Fundraiser

at Byron Dragway

Car Chix has been taking the drag racing scene by storm since 2010 with events such as the Drag Racing for Life Breast Cancer Fundraiser (formerly known as Racing for a Cure a Quarter Mile at a Time) and ...

New Port-A-Tree Gamblers Series at Lebanon Valley Dragway

West Lebanon, NY – Lebanon Valley Dragway

has announced a new points series for 2017, the

Port-A-Tree Gamblers Series

. The series runs on Saturdays and features Electronics and Non-Electronics classes. There is no sign-up fee for the series. The entry per race is $35 gate fee + $20 gamblers race fee. Payout per race is based on the number of entries.

At season end, the winner of the season points will win a Port-A-Tree Eliminator Next Gen, while the runner-up will win a Port-A-Tree Pocket Pal.

The Port-A-Tree Gamblers Series at Lebanon Valley Dragway
- April 29
- May 20
- June 3
- June 17
- July 8
- July 22
- August 5
- August 19
- September 9

For more information visit Lebanon Valley Dragway at www.dragway.com/port-a-tree-gamblers-races.

Chassis Certification and ETI Day at Maple Grove Raceway

An announcement from Maple Grove Raceway:

---

"During our Spring Swap meet April,8 2017

Maple Grove Raceway

will offer NHRA Chassis Certifications and Extended Technical Inspections (ETI). Hours will be 8am-2pm. Drop-ins are welcome although scheduled appointments take precedence. Appointments will be scheduled on each hour; 8am,9am,10am, etc.

For those who would like to schedule an appointment please contact Jason Leber by calling 610-856-9204 or email jleber@maplegroveraceway.com.

Inspections will be held at the garage located across from tech and time-slips. All participants will pay gate entry of $5, additional fees for chassis inspection sticker. Effective Feb. 1, 2017 Sportsman inspection stickers are $160; Pro inspection stickers are $250. No additional inspector service or travel fee is charged.

Any car running 9.99-seconds (6.39 1/8-mile) or quicker in the quarter-mile is required to have the chassis inspected and an NHRA/SFI certification sticker affixed. All sportsman certification tags are valid for 3-years from the date of inspection; pro certification tags are valid for 1-year from the date of inspection."

64th Annual World Series of Drag Racing to Sponsor Dixon at NHRA Gatornationals

Racers, I received this release from IRG Sports + Entertainment, which owns IHRA. First, from a sponsorship standpoint this is pretty shrewd on IRG's part. Second, I'm very happy for Larry Dixon. Having gotten to know him, he is truly a nice guy and a class act.

---

Two of drag racing's marquee events will come together with one of the sport's most decorated champions this weekend at Gainesville (Fla.) Raceway

Three-time world champion and IHRA Australia winner

Larry Dixon

will be sponsored by the 64th annual World Series of Drag Racing, at Cordova (Ill.) International Raceway, when he competes in...

Gateway Motorsports Park Reschedules Season Opener to March 17

Madison, IL –

Gateway Motorsports Park has postponed its season-opening Midnight Madness due to weather. The March 10 event has been rescheduled to March 17.

Midnight Madness is GMP's street-legal drag racing and drifting program. Midnight Madness offers a safe alternative to illegal street racing and an opportunity for drivers to race each other in their street-legal cars on the Dragplex's quarter-mile drag strip in an informal atmosphere. Admission is only $15 for spectators and $25 to race. Spectators age 12 and under are admitted free.

Midnight Madness is open to all licensed drivers and any street-legal car or motorcycle. All vehicles must be self-starting and no race cars are allowed. All vehicles must pass a safety inspection before being allowed to compete. All drivers must present a valid driver's license at the time of technical inspection. Participants 16 and 17 years of age must have a parental consent form completed prior to competition. A complete fire and safety crew is on duty at all times during Midnight Madness.

2017 MIDNIGHT MADNESS SCHEDULE: March 17, March 24, April 14, May 5, May 19, June 23, July 14, August 11, September 1, September 15, October 27, November 10.

Friday, March 17 schedule:
6 p.m. -- Gates open, tech inspection begins.
7 p.m. -- Racing begins.
8:30 p.m. -- Midway activities, entertainment begins.
11:30 p.m. -- Tech card sales conclude.
12:45 p.m. -- Tech inspection concludes.
1 a.m. -- Back of staging lanes closed, wrap-up of remaining runs.
1:15 a.m. -- Track closed.

For more information call (618) 215-8888 or visit www.gatewaymsp.com.

Let's Get Ready To Rumble at The River

Holland, TX – The Rumble at the River

is coming up Saturday, March 18, 2017 at

Little River Dragway

. Classes are True 10.5, Box, No Box, Motorcycle, 6.50 Index, 7.0 Index and Jr. Dragster.

True 10.5 Pays $2,000 Win based on 16+ cars. Entry is $125.

Box pays $1,250 Win, $500 Runner-Up, $200 Semis and $65 Quarters, based on 32+ cars. Entry is $65.

No Box pays $750 Win, $250 Runner-Up, $100 Semis and $50 Quarters, based on 32+ cars. Entry is $40.

Motorcycle pays $300 Win, $150 Runner-Up and $50 Semis based on 30 bikes. Entry is $20.

6.50 Index and 7.0 Index each pay $750 Win, $375 Runner-Up, $100 Semis and $75 Quarters based on 16+ cars. Entry is $75.

Jr. Dragster pays $250 + Trophy Win, $100 + Trophy Runner-Up and $20 Semis, based on 16 cars. Entry is $20.

Gates open at 12:00 noon, with Jr. Dragster time trials at 3:00 pm. Visit www.LittleRiverDragway.com for more info.

Indiana's Bunker Hill Dragstrip Joins IHRA

WEST PALM BEACH (Fla.) -

The International Hot Rod Association announces that the historic

Bunker Hill Dragstrip

has signed a multi-year sanctioning agreement. Bunker Hill becomes an IHRA member track.

Founded in 1956 and located in Bunker Hill, Indiana, it is the oldest continuously running drag strip in the Hoosier State. The 23-acre property, owned and operated by Adam and Stacey Confer, features a full-service restaurant and an eighth-of-a-mile asphalt drag strip.

Adam Confer is a racer at heart. He worked as a crew member on his father's 1966 Chevelle and later competed as a driver in his own 1967 Camaro. It gives him an appreciation for the IHRA's commitment to the grassroots, Sportsman racers.

"I am excited about what IHRA brings to the Sportsman racer and look forward to being a part of that. IHRA, with what they do, their actions speak volumes," Confer said. "Their new partnership with ESPN is an example of that. IHRA does an amazing job with the grassroots racers."

It's an exciting new era for Bunker Hill with its ongoing facility and equipment improvements. They include improvements to the timing system, track prep equipment and safety equipment. Racers and spectators can expect to see ongoing improvements at this historic facility.

There is a full schedule of events in 2017 featuring 12 races for the IHRA Summit SuperSeries. The Bunker Hill Dragstrip season begins Saturday, March 25 with a Test and Tune. For more information, visit

www.bunkerhillrace.com

.

Twin $5K Electronics Coming Up at Gulfport Dragway

Gulfport, MS –

Listen up, delay box racers.

Gulfport Dragway

is presenting a weekend of big-money top-bulb bracket racing on Saturday & Sunday, March 25th & 26th.

Each day's race pays $5,000 Win, $800 Runner-Up, $400 Semis, $200 Quarters and $100 Eighths. Payouts are based on 85 entries. Entry is $125 per day or a two-race entry is $200. 1st or 2nd Round buybacks are $75. Double-entries are permitted. Dragsters and doorslammers will be separated in Rounds 1 to 5.

Gates open Saturday at 8:00 am with time runs starting at 9:00 am and 1st Round following. Gates will open on Sunday at 7:45 am with a time session at 8:30 am and 1st Round at 10:00 am.

For more info visit www.GulfportDragway.com.

S&W Releases 2017 Top Fuel Nostalgia Front Engine Dragster Chassis Kit

Spring City, PA (March 1, 2017) – New from S&W Race Cars is their 2017 Top Fuel Nostalgia F.E.D. Chassis Kit. Now available, the features include:

- SFI chassis specification 2.2
- 225" wheel base,
- Chrome Moly tubing that is cut to length, bent and notched.
- 28" Front Track Width
- 23" Shoulder Hoop (inside)
- 6-Point Roll Cage
- 1/4" 6061 Aluminum Full Mid Plate (Chrome Moly avail.)
- Front Motor Mount Blanks
- Rear Housing Anti-Rotation Device
- Separate Upper & Lower Front Frame Rail Style
- Starting at $2,395.95

The chassis kit can be ordered with optional rear housing, of choice:
~with Fuel Floater Rear Housing - Price $5,495.95
~with 9" Ford or FAB Rear Housing - Price TBD

As with all S&W's USA Made Race Cars, the 2017 Top Fuel Nostalgia F.E.D. can be purchased as a roller or complete 'turn-key' certified race car.

For additional information, please call Toll Free 1-800-532-3353 and/or visit S&W at www.swracecars.com.

Rock to the Top for $20Ks at The Rock

Rockingham, NC - The Inaugural Top ET Challenge

at Rockingham Dragway is coming up March 23-26, 2017 with a weekend of 1/8th-mile Triple $20Ks!

Friday's, Saturday's and Sunday's $20K each pay $20,000 Win, $5,000 Runner-Up, $1,500 Semis, $1,000 7th Round Win, $800 6th Round Win, $600 5th Round Win, $400 4th Round Win and $200 3rd Round Win.

Entry fees at the gate are $225 per day or $600 for three-day entry. There's a $399 pre-entry special that's available but payment must be made by March 10, 2017 and it's only offered to the first 450 entries. If the track makes the 450 entry max, there will be no tech cards at the gate. Buybacks are $150 and are for 1st Round only.

These will be all-run eliminators with Autostart and Crosstalk. Payouts based on 300 entries. Double-entries are permitted. Doorcars and dragsters will be separate until down to 1 or the ladder round of 8. Throttle stops are OK, stutter boxes and slew rate controllers are not.

Gates open Thursday at 8:00 am for a free test & tune. Gates open Friday, Saturday and Sunday at 8:00 am with 1st Round at 9:00 am each day.

Visit www.RockinghamDragway.com for more information.

Tech, Tests & Installs
Bracket Racing 101
Visit the Tech, Tests & Installs main page.
Visit the Bracket Racing 101 main page.
Sponsor Spotlights
PROFORM® Parts
Moroso Performance Products
ATI Performance Products

PROFORM® Parts is a manufacturer of creative products from innovative concepts; Proform's goal is to provide their customers with high-quality products at affordable prices - thus delivering maximum value.

With more than 25 years in the high-performance aftermarket, the PROFORM® line was the first to popularize affordable and 100% new (not rebuilt) starters, alternators, stock harmonic balancers and distributors; the first to offer the 2-piece timing chain cover, the 2-stage in-line fuel filter, HEI distributor tune-up kits, and direct-replacement carburetor main bodies; the holder of the patent rights to elegant, corrosion resistant ...

Moroso Performance Products manufactures over 4,000 products, from oil pans and oiling systems, to ignition wire, ignition components, valve covers, fuel system equipment, air cleaners, hard-core racing tools, chassis and suspension equipment and many other performance parts. The company has an impressive list of customers from grass-roots racers to top level NASCAR® and NHRA/IHRA race teams.

The Connecticut-based manufacturing operation is home to Moroso Performance Products and Competition Engineering - The Chassis People. The company also owns Moroso Wire Technologies ...

ATI Performance Products is a family owned and operated company that has been in business for over 50 years.

The company specializes in racing transmissions, torque converters, engine dampers and the internal parts for each. ATI races what they sell so you can be sure what you're buying has already been race proven. Everything they make is manufactured under the roof of their 30,000+ sq/ft facility located in Baltimore Maryland.

Jiffy-tite
Stroud Safety
Meziere Enterprises

Jiffy-tite Inc. is an OEM supplier of fluid connection systems for the automotive industry and is the OEM's choice for plumbing connections on brands all over the world. There are over 300 million Jiffy-tite devices in service in vehicles worldwide including Chevrolet, Ford, Cadillac, Chrysler, Mercedes-Benz, Harley Davidson, Caterpillar and more.

Jiffy-tite's Motorsports' product line includes a unique line of Quick-Connect / Quick-Disconnect Fluid Fittings.

Stroud Safety started with one product, the drag chute, and now manufacturers over 150 products with new products introduced annually. Almost every type of racing all over the world uses Stroud Safety products.

Stroud Safety also supplies fire suppression systems and manufactures an extensive line of fire suits, personal restraint systems, window netting, and general racing and shop accessories. Custom design is a specialty at Stroud. With a wide range of color options and on-site design and engineering, most products can be configured to meet specific needs of the customer. Where applicable, all Stroud products are SFI certified with re-certification available for required intervals.

Meziere Enterprises is a family owned and operated company that specializes in cooling systems & accessories, flexplates & accessories, starters & accessories and chassis components & accessories.

For 27 years Meziere's goal has been to provide its customers with the very best products they can produce. That starts with designs aimed at solving problems common to the performance vehicles and their demanding parameters. It is executed by the company's wide array of machining and manufacturing capabilities and attention to detail. It is supported by outstanding tech and customer service.

Mark Williams Enterprises
Powermaster Performance

It was fifty years ago in 1964 when Denver racer Mark Williams decided to quit his machinist job at John Bandimere, Sr's speed emporium and go into business for himself building race cars. In the ensuing years Mark Williams Enterprises became the "go to" shop for High Country racers. In addition to the fuel dragster he campaigned with the late Bill Rice, racers like the Kaiser Bros., John Abbott, Vern Moats, Vern & Brian Raymer and Motes & Williams demonstrated the prowess of M-W's chassis'. The word spread, and soon racers like "Ohio George" Montgomery and Florida's Jerry Gwynn were winning NHRA events with Mark Williams' chassis. Williams himself won the Division V Top Fuel Championship when partnered with Larry Frazier. \

Powermaster Performance Starters & Alternators has been manufacturing new starters and alternators in their 145,000 sq. ft. facility since 1981. Powermaster Performance builds a wide range of starters, alternators, and Powergens for all types of domestic vehicles. With adjustable voltage alternators weighing less than 6 pounds all the way up to diesel truck starters and high amp alternators to make sure the race car gets to the track!

Club Scene

Club Scene

is a spotlight of some of the great racing clubs and organizations across the country. If you have a car that fits into their requirements then check them out. Although these groups are comprised of very serious and hard-core racers, the atmosphere is very friendly and relaxed.

If you're involved with a racing group or club and would like to have it listed here, send an email to info@dragtimenews.com with your inquiry and put "Club Scene" in the subject line.

Who: Mid Atlantic Super Comp Assn.

What: for NHRA 8.90 Super Comp / IHRA 8.90 Quick Rod

Where: Northeast / mid-Atlantic

Contact: Rob Keister, Rekeister@aol.com / midatlantic90.com

Who

:

Mid Atlantic Super Gas Assn.

What: for NHRA 9.90 Super Gas / IHRA 9.90 Super Rod

Where: Northeast / mid-Atlantic

Contact: Rob Keister, Rekeister@aol.com / midatlantic90.com

Who

:

Mid Atlantic Super Street Assn.

What: for NHRA 10.90 Super Street / IHRA 10.90 Hot Rod

Where: Northeast / mid-Atlantic

Contact: Rob Keister, Rekeister@aol.com / midatlantic90.com

---

Who: East Coast Stock/Super Stock Assn.

What: for NHRA and IHRA-legal Stockers and Super Stockers

Where: Northeast / mid-Atlantic

Contact: Dave Ley, dleyracing@aol.com / www.eastcoaststocksuperstock.com.

Who

:

The American DRAGCAR Series

What: American DRAGCAR incorporates a variety of formats which provide racers with all-out, no-breakout drag racing that remains fair for all participants while also providing spectators with an easily understood drag racing show.

Where: Arizona

Contact: www.usdragcar.com.

Who

:

North East Timing Organization

What: For 1979 and older cars, front engine dragsters, funny cars, altereds, gassers, super stocks and stockers in two classes: Nostalgia (10.00 and slower any dial-in, .500 full tree) and Competition (9.80 and quicker dial in .1 second increments, handicapped .400 Pro tree).

Where: Northeast / mid-Atlantic

Contact: www.neto-nostalgia.com

Dragtime News On Location: Mid Atlantic .90 Association Awards Dinner

We attended the 2016 Awards Dinner for

The Mid Atlantic .90 Association

, which includes the Mid Atlantic Super Comp Association, the Mid Atlantic Super Gas Association and the Mid Atlantic Super Street Association. It was a great time and the room was packed. This series has gotten bigger and bigger over the years as Super-class racers have found it a great way to hone their .90 throttle-stop-racing set-ups and skills while racing in a fun and friendly environment.

Two IHRA Summit Sportsman Champions Will Earn Trips to Aruba at Summit World Finals

WEST PALM BEACH, Fla. -

Two winners of this year's (2017) Summit Sportsman National Championship will earn fabulous trips to the island of Aruba, the International Hot Rod Association (IHRA) announced today. The IHRA Summit Sportsman National Championship is a 15-weekend, 30-race championship event for Sportsman racers with most event weekends streaming live on ESPN3.

The Aruba vacations are in addition to a $15,000 cash prize for the champion in each of the eight classes courtesy of Summit Racing Equipment. The trips will be awarded at the ...

Maryland International Raceway Honors 2016 Track Champions at Racers' Banquet

MECHANICSVILLE, MARYLAND – Maryland International Raceway ™ (MDIR) 2016 Track Champions were crowned on Saturday February 18, 2017 during the Awards Presentation and Racer Party at the Waldorf Jaycee Community Center in Waldorf, Maryland.

The first award winners of the evening were handed to MDIR's "Employee Recognition of Excellence" recipients; James Stevens, a track Security Guard from Lexington Park, Maryland, along with Coretta Short of Lusby, Maryland and Denise Marks of Clinton, Maryland, both track Tower Officials.

Next up was Brian McLaughlin of Mechanicsville, Maryland who was presented with the Speed Unlimited Midnight Madness Grand Champion trophy and jacket for winning the end of season run-off event. Joe Douglas of Mechanicsville, Maryland was awarded with the first ever Midnight Madness Motorcycle Grand Champion trophy and jacket.

The final group to the stage Saturday was the 2016 Speed Unlimited ET Series track champions. 18-year-old Jacob Mattera of Mechanicsville, Maryland and Chopticon High School was announced as the Hubble Motorsports Jr. Dragster champion, while Mike Schulz of Manassas Park, Virginia, claimed his third trophy in Motorcycle ET in four years. Bradley Tippett of Mechanicsville, Maryland was presented with his second championship trophy in Mod ET in three years and Mike Nelson Jr. of Valley Lee, Maryland claimed his first title in Top ET. Mike's son Mickey Nelson was also recognized for his 2016 IHRA Summit Super Series World Finals Top ET class win last October in Memphis, Tennessee.

In addition to the awards ceremony, the racer party also included cocktails, formal dinner, 50/50 drawing, door prizes & trivia contest, live music and dancing. It was a fun evening for all and a great way to celebrate the 2016 season and turn the page to the 2017 schedule just around the corner.

The 2017 Speed Unlimited ET Series gets underway at MDIR with Kick-off Weekend on April 1&2, 2017. MDIR will also host special ET weekends with the first time Super Bowl of Bracket Racing event July 19-23, Summer ET Blowout Weekend August 26& 27, as well as 5K Top ET events September 22-23 during the 32nd Annual Snap-On Tools Superchargers Showdown.

TruStart, Re-Entries Come to Maple Grove Raceway

Listen up, Maple Grove racers! Here's an announcement from The Grove: "TRUSTART has been added to our Compulink timing system and will be utilized at all ET bracket events for the 2017 season. The Summit Racing ET Bracket Finals, held at Numidia Raceway September 14 – 16 will have the system in place. Trustart calculates a true red light between two cars and eliminates the first red light rule that has been in effect since the inception of the computerized system. The red light is calculated after the quicker dialed car leaves the starting line and the foul light is displayed in the proper lane."

Regarding re-entries: "We have been discussing buybacks/re-entries at our Money Trail meetings as far back as 2007. In the past, we've all spent too much time at the meetings discussing this issue. The results of those past meetings have always resulted in split votes and leaving at least 50% of the competitors unhappy with the voting results.

Over the winter months our management team discussed the re-entry / buyback issue and has elected to take this discussion out of our meeting for 2017. For 2017 Maple Grove officials have adopted a new Re-entry format with the outline of the program listed below that will be in effect at all 2017 Sunoco Race Fuels ET Series events:

• Re-Entries will be offered in Street, Pro and Super. No re-entries will be permitted in any class that starts round one of eliminations on a qualified ladder.
• Re-Entry fees will be based on the equivalent of class round money: $60 Super, $40 Pro, $30 Street.
• Re-Entries will run separate until down to (1) one remaining or total amount of cars in main event is (8) eight cars or less.
• In the case of an uneven amount of re-entries a bye run will be pulled using best reaction time from the previous round.
• Re-Entries will run their first round between first and second round of the main event.
• Re-Entries will be called to the lanes prior to each round of main event.
• Lane assignments for re-entries will be Street Lane 2, Pro Lane 7 Super Lane 8. Competitors will flip a coin for lane choice.
• Re-entries will not receive any Sunoco Race Fuel ET Series points.
• Re-entries must win two rounds to receive round money.
• In the case of poor weather or other conditions, track officials have the right to cancel the re-entry program for the day."

Don't Be Afraid Of The Deep
This is a reprint of my Bracket Racing 101 column from Drag Racer Magazine. If you're struggling to cut good lights then deep-staging should be considered.
In my columns Take Action For Reaction and Take Action For Reaction Part II, I discussed the two major components that comprise reaction time - the driver's reaction to the tree and the vehicle's reaction to the driver. The latter is somewhat easily adjusted: if the vehicle is leaving too quickly or too slowly the driver can leave at a different RPM, change the pressure of the slicks, or change the travel of the front suspension. But in the case of the driver's reaction time, what can be done if he or she is just inherently slow? Remember, both components of reaction time must equal .500 in order to equal a .000 light (assuming a 5-tenths tree).

Article continues HERE...

New Design Dragtime News T-Shirts

In addition to publishing The Dragtime News I've been hard at work designing new t-shirts, and I think I came up with a winner. They turned out great, and new for 2014 are women's sizes. These are high-quality, 100% cotton black t-shirts. The men's are Gildan and the women's are Hanes.

All quantities are extremely limited. Men's sizes are M, L, XL, 2XL and 3XL; women's sizes are M, L and XL. More info is on the T-Shirts page.
---
---
---
---
---
---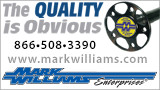 ---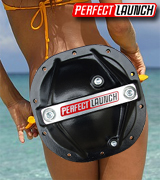 ---
---
---
---
---
Twitter: @DragtimeNews.
LIKE US on Facebook!

---
---
---
---
---
---
---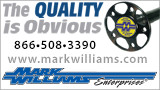 ---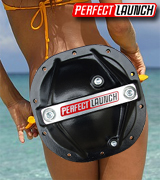 ---
---
---
---
---
Twitter: @DragtimeNews.
LIKE US on Facebook!

---
---
---
---
---
---
---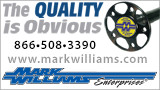 ---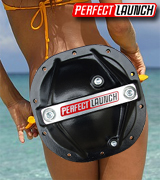 ---
---
---
---
---
Twitter: @DragtimeNews.
LIKE US on Facebook!

---
---
---
---
---
---
---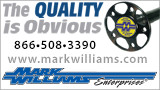 ---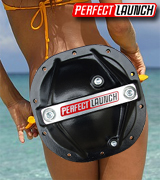 ---
---
---
---
---
Twitter: @DragtimeNews.
LIKE US on Facebook!

---