News & Events

Summer Series Continues at Atco Dragway

Atco, NJ - The Summer Series Shootout at Atco Dragway

continues its 2016 season on

Friday, August 12 – Sunday August 14 with two $5,000 races and a big $10,000 race for Super Pro / Top ET cars

with electronics and 6.50 – 12.99 dials.

Friday is a $5K; Saturday has the big $10K; Sunday is a $5K. The payouts for the $5Ks are $5,000 Win, $2,000 Runner-Up, $800 Semis, $400 Quarters (must be an 8-round race to pay Quarters) and $75 Round starting with 3rd Round lose. Entry is $155, buybacks are $100.

The $10K pays $10,000 Win, $3,000 Runner-Up, $1,000 Semis, $500 Quarters (must be an 8-round race to pay Quarters) and $100 Round starting with 3rd Round lose. Entry is $205, buybacks are $130.

Gates open Friday at 10:00 am with time trials at noon and first round at 3:00 pm. Gates open Saturday and Sunday at 9:00 am with time trials at 10:00 am and first round at noon. For info visit www.AtcoDragway.rocks.

Dragtime News On Location: 2016 NHRA Summernationals
We were on location at the NHRA Summernationals at Old Bridge Township Raceway Park from Friday - Saturday, June 10th - 11th, 2016. Classes were Stock, Super Stock, Super Gas, Super Comp, Competition Eliminator, Top Dragster, Pro Mod, Pro Stock Motorcycle, Pro Stock, Funny Car and Top Fuel Dragster. As always, we have to give thanks to NHRA for supplying credentials and for their hospitality during the weekend. As a result we were able to get some really great shots of all the classes. Typical of our coverage, we tend to go heavier than most on the Sportsman classes. We also tried to position ourselves in a variety of places around the track to provide numerous points-of-view.

Due to the volume of photos, we'll be presenting this in four parts, so be patient and stick with it. Subscribe to the email list (upper-right of this page) to be alerted to when new items are published.

Part III is now published HERE or start at the beginning with Part I HERE.

IHRA Drag Racing Series Finale at US 131 Motorsports

NORWALK, Ohio (July 8, 2016) - International Hot Rod Association (IHRA) officials announced the cancellation of the IHRA World Nationals event and the Summit Pro-Am Tour scheduled at Dragway 42 due to construction delays. The IHRA Drag Racing Series will host their championship event at US 131 Motorsports in Martin, Michigan August 12 - 13, 2016.

Dragway 42 located in West Salem, Ohio was scheduled to be the last event of the 2016 IHRA Drag Racing Series season on September 23 - 24. Unforeseen construction delays have prevented the management at Dragway 42 to complete the rebuilding of the facility to host the IHRA events. The IHRA will look to host a national event at the quarter-mile dragstrip again in 2017 as well as sportsman events.

"Dragway 42 is a big part of the IHRA family and we will continue to monitor their progress in hopes of placing a national event there in 2017," stated Mike Dunn, IHRA President. "I know that Ron and his crew have worked very hard to try and get everything prepared but it has become apparent that it will not be ready for the scheduled September date so we needed to make a decision to accommodate our racers, fans and sponsors."

The IHRA Drag Racing Series "season ending" racer point fund will remain the same despite the elimination of the season-end World Nationals. In addition, the Summit Pro-Am Tour events scheduled for Dragway 42 will not be rescheduled. To assist Division 3 competitors in fulfilling their "in division" points claims, both events scheduled at Empire Dragway August 19-21 will count as "in division" events for those racers claiming Division 3 points in the Summit Pro-Am Tour.

The focus now shifts to the remaining two IHRA Drag Racing Series events at Edmonton, Alberta based Castrol Raceway (July 15 - 17) and Martin, Michigan based US 131 Motorsports (August 12 - 13) as well as preparation for the 2017 season. For more information about IHRA Motorsports or to purchase tickets, please visit www.IHRA.com.

Wrap-Up: Northeast Timing Organization at Numidia Dragway, June 25-26, 2016

Numidia Dragway, Numidia PA - On the hot summer afternoon of June 25, 2016, twenty three racers competed in Race #6 of the Northeast Timing Organization's 2016 season at one of the prettiest tracks on the series' schedule.

The race was sponsored by Kalina Racing of N. Abingdon PA. Don and Liz Kalina presented the trophies.

COMP ELIMINATOR
Comp Eliminator was won by Mark Finkle in his lengthened 1968 injected Camaro "The Badger". Mark ran a 9.60 on his 9.50 index. Runner up in his BBC powered 23 T Altered "Plain Vanilla" was Dennis Quitoni. Dennis lit the red light in his attempt to catch Mark.

NOSTALGIA ELIMINATOR
Nostalgia Eliminator was won by current Nostalgia champ Roger Wright in his beautiful 1974 Cuda. Roger turned a 11.086 on a 11.02 dial. Runner up was taken by Vince Judd in his SBF powered 1970 Cougar. Vince ran a 10.854 on a 10.78 dial.

---

NETO Race #7 was held the next day on June 26, 2016 at Numidia Dragway. Twenty one racers competed in Race 7 completing the double header at Numidia.

The race was sponsored by Carland Autobody of Danbury Ct. Chris and Art Regan presented the trophies.

COMP ELIMINATOR
Mark Finkle completed a sweep of the weekend double header by winning Comp Eliminator. Mark drove his 1968 Camaro to a 9.609 on a 9.60 index to take the win. John Giambertone took Comp runner up in his "Psyched Clone" SBF powered 1965 Mercury Cyclone. John turned a 9.572 on a 9.50 index.

NOSTALGIA ELIMINATOR
Nostalgia eliminator was won by Jody Kenly in his 1972 big block Mopar Challenger. Jody ran a 10.058 on a 10.00 dial. Runner up was Guy Johnson in his "G.Johnson and sons" SBC powered 1948 Anglia Thames panel truck. Guy ran a 10.096 on a 10.03 dial.

Text & photos: Steve Consentino/NETO

Wrap-Up: Fahnestock, Holcomb Become 1st-time MA90A Winners at Maple Grove Raceway

The Mid Atlantic .90 Association finally got its 2016 season underway after weather forced the cancelation of its season opener in May. Maple Grove Raceway in Reading, Pa played host to the series under clear, sunny skies. In the end two new faces graced the Winner's Circle at the end of the two-race weekend held June 25th & 26th, 2016.

Chase Fahnestock was a busy man as he found himself wheeling his DWI Construction / Yards Brewery Dragster in two different states and two different dragstrips. At the beginning of the week, Fahnestock was in Norwalk, OH for the Summit Racing national event. After a tough first round loss, the team packed up and headed east to Maple Grove for Race #2 of the 10 race series. The long trip paid off for the team as Fahnestock found himself in the final against a familiar opponent in Lee Ream. Fahnestock and Ream were no strangers to each other in finals at Maple Grove as the two lined up for the finals of the 2013 Lucas Oil Division 1 event that saw Ream come out on top. This time around Fahnestock had different plans in the rematch as he strapped a 2 thousandth package on Ream. Chase took the starting line advantage (.002 to .015) and parlayed that into a perfect 8.900 to Reams game 8.907. Fahnestock wanted to thank his sponsors & friends and of course his parents, Crystal and Joel for all their hard work and effort to get him to Maple Grove.

The other first time winner came from the Super Gas ranks as Dover, Pa's Jerry Holcomb wheeled his 2002 Chevy Camaro to victory. In the final, Race # 1 winner Don Miller turned on the dreaded red-light handing the victory to Holcomb and preventing Miller from doubling-up. Holcomb stayed in it and ran it out to a 9.885. Jerry celebrated in style with his wife April, two puppies, his dad and Team Hookdaddy Motorsports.

Other event winners over the weekend included Jack Donnelly taking down 2015 MASCA Champion Ash Senft in Super Comp, Keith Mayers over Bill Trum in Super Street and as mentioned before Don Miller took down Don Knocklick in a battle of "The Dons" in Super Gas on Saturday. Joining Fahnestock and Holcomb in the winner circle on Sunday was once again Mayers as he took down a red-lighting Dom Burgese. Not only did Mayers sweep both MASSA events he picked up a third trophy by winning the Nostalgia Stk/SS Race in his 67 Dodge Coronet.

Text & photos: Rob Keister/Mid Atlantic .90 Association

Wrap-Up: American DRAGCAR at Tucson Dragway, June 18, 2016
American DRAGCAR had endured a long absence from Tucson Dragway since the Season Opener of the Micro Import Service, Inc. Southern Championship Series in February but were finally back for Race #2 on June 18th, and yeah, it was hot.

Coming into this race, there was a DRAGCAR Throwdown Callout scheduled for Jeff Sefranek and Marvin Wolfmeier, but both would have had to have been out of the American Walk-In Coolers DragSport Eliminator eliminations after second round for that match race to take place. Sefranek honored his end of the deal by going out in the first round but Wolfmeier was another story. Full story here...

Shakedown Shootout at The Valley

West Lebanon, NY - The 4th Annual Shakedown Shootout is coming up at Lebanon Valley Dragway on Friday, August 12, 2016. If you have a street car, then bring it for some "street racing at the strip."

The rules are simple: if you think you're going to sneak in a race car and call it a street car, you ain't! All cars must be registered and inspected; registration and insurance cards need to be shown. The VIN on car must match the registration. If it has an inspection sticker w/o mufflers...no problem. No transporter or dealer plates, and no towing to the lanes. All cars must be driven to the lanes and back.

There'll be two classes, one for Big Tire and one for Small Tire (for true 10.5 tires of any diameter, no "W" tires. 275/60 drag radial and smaller) .400 Pro Tree start without times displayed, only win lights.

Payout is $2,500 Win with a $100 entry. Final for purse is Big Tire Winner vs Small Tire Winner. Runner up prize money possible depending on participation

Gates open at 3:30 pm; tech is 3:30 – 6:00 pm; timetrials at 5:00 pm; 1st Round is 6:00 pm. For more info visit www.dragway.com.

Club Scene

Club Scene

is a spotlight of some of the great racing clubs and organizations across the country. If you have a car that fits into their requirements then check them out. Although these groups are comprised of very serious and hard-core racers, the atmosphere is very friendly and relaxed.

If you're involved with a racing group or club and would like to have it listed here, send an email to info@dragtimenews.com with your inquiry and put "Club Scene" in the subject line.

Who: Mid Atlantic Super Comp Assn.

What: for NHRA 8.90 Super Comp / IHRA 8.90 Quick Rod

Where: Northeast / mid-Atlantic

Contact: Rob Keister, Rekeister@aol.com / midatlantic90.com

Who

:

Mid Atlantic Super Gas Assn.

What: for NHRA 9.90 Super Gas / IHRA 9.90 Super Rod

Where: Northeast / mid-Atlantic

Contact: Rob Keister, Rekeister@aol.com / midatlantic90.com

Who

:

Mid Atlantic Super Street Assn.

What: for NHRA 10.90 Super Street / IHRA 10.90 Hot Rod

Where: Northeast / mid-Atlantic

Contact: Rob Keister, Rekeister@aol.com / midatlantic90.com

---

Who: East Coast Stock/Super Stock Assn.

What: for NHRA and IHRA-legal Stockers and Super Stockers

Where: Northeast / mid-Atlantic

Contact: Dave Ley, dleyracing@aol.com / www.eastcoaststocksuperstock.com.

Who

:

The American DRAGCAR Series

What: American DRAGCAR incorporates a variety of formats which provide racers with all-out, no-breakout drag racing that remains fair for all participants while also providing spectators with an easily understood drag racing show.

Where: Arizona

Contact: www.usdragcar.com.

Who

:

North East Timing Organization

What: For 1979 and older cars, front engine dragsters, funny cars, altereds, gassers, super stocks and stockers in two classes: Nostalgia (10.00 and slower any dial-in, .500 full tree) and Competition (9.80 and quicker dial in .1 second increments, handicapped .400 Pro tree).

Where: Northeast / mid-Atlantic

Contact: www.neto-nostalgia.com

Sponsor Spotlights
PROFORM® Parts
Moroso Performance Products
Auto Meter Products

PROFORM® Parts is a manufacturer of creative products from innovative concepts; Proform's goal is to provide their customers with high-quality products at affordable prices - thus delivering maximum value.

With more than 25 years in the high-performance aftermarket, the PROFORM® line was the first to popularize affordable and 100% new (not rebuilt) starters, alternators, stock harmonic balancers and distributors; the first to offer the 2-piece timing chain cover, the 2-stage in-line fuel filter, HEI distributor tune-up kits, and direct-replacement carburetor main bodies; the holder of the patent rights to elegant, corrosion resistant ...

Moroso Performance Products manufactures over 4,000 products, from oil pans and oiling systems, to ignition wire, ignition components, valve covers, fuel system equipment, air cleaners, hard-core racing tools, chassis and suspension equipment and many other performance parts. The company has an impressive list of customers from grass-roots racers to top level NASCAR® and NHRA/IHRA race teams.

The Connecticut-based manufacturing operation is home to Moroso Performance Products and Competition Engineering - The Chassis People. The company also owns Moroso Wire Technologies ...

Founded in 1957, Auto Meter Products, Inc. is a high technology company based in Sycamore, IL USA, focused on performance and racing automotive instrumentation and electronics. With a state-of-the-art cellular manufacturing operation, world class ISO 9000:TS 16949 Certified Quality System, an advanced engineering team, and product technology that is unmatched in the instrumentation marketplace, Auto Meter has been a leader in the performance aftermarket for generations. The company's products include the Dedenbear STSK Throttle Stop, the Auto Meter Ultimate DL tachometer, Auto Meter Street & Race Dash and SPEK-Pro Gauges.

Jiffy-tite
Stroud Safety
Meziere Enterprises

Jiffy-tite Inc. is an OEM supplier of fluid connection systems for the automotive industry and is the OEM's choice for plumbing connections on brands all over the world. There are over 300 million Jiffy-tite devices in service in vehicles worldwide including Chevrolet, Ford, Cadillac, Chrysler, Mercedes-Benz, Harley Davidson, Caterpillar and more.

Jiffy-tite's Motorsports' product line includes a unique line of Quick-Connect / Quick-Disconnect Fluid Fittings.

Stroud Safety started with one product, the drag chute, and now manufacturers over 150 products with new products introduced annually. Almost every type of racing all over the world uses Stroud Safety products.

Stroud Safety also supplies fire suppression systems and manufactures an extensive line of fire suits, personal restraint systems, window netting, and general racing and shop accessories. Custom design is a specialty at Stroud. With a wide range of color options and on-site design and engineering, most products can be configured to meet specific needs of the customer. Where applicable, all Stroud products are SFI certified with re-certification available for required intervals.

Meziere Enterprises is a family owned and operated company that specializes in cooling systems & accessories, flexplates & accessories, starters & accessories and chassis components & accessories.

For 27 years Meziere's goal has been to provide its customers with the very best products they can produce. That starts with designs aimed at solving problems common to the performance vehicles and their demanding parameters. It is executed by the company's wide array of machining and manufacturing capabilities and attention to detail. It is supported by outstanding tech and customer service.

ATI Performance Products
Mark Williams Enterprises
Powermaster Performance

ATI Performance Products is a family owned and operated company that has been in business for over 50 years.

The company specializes in racing transmissions, torque converters, engine dampers and the internal parts for each. ATI races what they sell so you can be sure what you're buying has already been race proven. Everything they make is manufactured under the roof of their 30,000+ sq/ft facility located in Baltimore Maryland.

It was fifty years ago in 1964 when Denver racer Mark Williams decided to quit his machinist job at John Bandimere, Sr's speed emporium and go into business for himself building race cars. In the ensuing years Mark Williams Enterprises became the "go to" shop for High Country racers. In addition to the fuel dragster he campaigned with the late Bill Rice, racers like the Kaiser Bros., John Abbott, Vern Moats, Vern & Brian Raymer and Motes & Williams demonstrated the prowess of M-W's chassis'. The word spread, and soon racers like "Ohio George" Montgomery and Florida's Jerry Gwynn were winning NHRA events with Mark Williams' chassis. Williams himself won the Division V Top Fuel Championship when partnered with Larry Frazier. \

Powermaster Performance Starters & Alternators has been manufacturing new starters and alternators in their 145,000 sq. ft. facility since 1981. Powermaster Performance builds a wide range of starters, alternators, and Powergens for all types of domestic vehicles. With adjustable voltage alternators weighing less than 6 pounds all the way up to diesel truck starters and high amp alternators to make sure the race car gets to the track!

Tech, Tests & Installs
Bracket Racing 101
Visit the Tech, Tests & Installs main page.
Visit the Bracket Racing 101 main page.

$50K-$50K-$50K Coming Up at Piedmont Dragway
Julian, NC - One of the biggest races of the summer is coming up July 22-24, 2016 at Piedmont Dragway. It's the Inaugural $50K-$50K-$50K and it features a $50K each day on Friday, Saturday and Sunday.

Each day pays $50,000 Win, $10,000 Runner-Up, $5,000 Semis, $1,250 7th Round Win, $1,000 6th Round Win, $750 5th Round Win, $500 4th Round Win, $250 3rd Round Win and $100 2nd Round Win. Entry for each race is $325; 1st round buybacks are $250. There'll be a $5,000 bonus paid if the winner of the race is a footbraker. Footbrakers will race each other until 1 left.

All races are in the 1/8-mile. Double-entries are permitted. Gates open Thursday all night for parking. Gates open Friday, Saturday and Sunday at 8:00 am, with a time trial on Friday at 8:30 am, and Saturday at 8:30 if time permits. There'll be a time trial Sunday at noon for new entries only.

Visit www.piedmontdragway.com for more info.

Dragtime News On Location: 2016 Bracket Bonanza at Englishtown
We were on location at the 2016 Bracket Bonanza at Old Bridge Township Raceway Park. This was a weekend of big-money bracket racing for Super Pro and Pro ET (footbrake) cars.

We were there on Saturday, June 4. The day was well-attended with good car counts in both Super Pro and Pro ET. The track was phenomenal and the event was run very well. There were a lot of heavy hitters on the property shooting for the big bucks.

Go to the photos HERE.

Twin $10Ks at Huntsville Dragway
Huntsville, AL – Huntsville Dragway gets into the spirit of green on Saturday & Sunday, July 23 & 24 with a $10K Super Pro race each day. Each race pays $10,000 Win, $1,500 Runner-Up, $500 Semis, $200 Quarters and 4100 Eighths. Guaranteed purse. Entry is $150 for either single day, or enter both days for $250. 1st or 2nd Round buybacks are $100.

Gates open 8:00 am on Saturday & Sunday. There'll also be an open Test & Tune on Friday night, July 22 (free with a weekend tech card). Gates open at 5:00 pm on Friday. Visit HuntsvilleDragway.us for more info.

Wrap-Up: War on Wheels II at Maryland International Raceway

MECHANICSVILLE, MD (July 10, 2016) – On a hot and humid night at

Maryland International Raceway

™ (MDIR), Baltimore, Maryland based Tommy Gray and his '05 Supercharged Corvette once again took to the Winners Circle as the "Last Man Standing", topping a strong field of eight pro mods at the track's War on Wheels II mid-week feature.

The event features a "unique", no qualifying or ladders format where racers draw from a deck of cards for their pairing and lane assignments for eliminations following an earlier shakedown pass. The initial 6 p.m. shakedown session provided an early casualty with Danny Sauro of Gwynn Oak, Maryland and his new nitrous '68 Camaro not being able to make the first-round call at 7:30 p.m. As a result, Tommy Gray was the recipient of a first-round bye having drawn the lucky card from the deck. Gray didn't rest on his laurels however, laying down a 4.003 ET at 190.14 MPH serving notice to the rest of the field. In other round-one action, Andy Jensen of Nescopeck, Pennsylvania topped Rob Hunnicutt of Hughesville, Maryland, Carl Stevens of North Herledon, New Jersey grabbed a win over Casey Stemper who was unable to fire his '63 supercharged Corvette at the line and Ed Burnley of Pasadena, Maryland got past Tim Essick of Port Tobacco, Maryland to move on to semi-final competition.

In the semi-final round, Tommy Gray received his second gift of the evening as Ed Burnley grabbed a red-light giving Gray the automatic win to the finals, Again, Gray didn't sleep on the free pass as he put down a 3.963 ET at 190.40 MPH as he moved on to the finals. Andy Jensen's '68 turbo-charged Camaro got past Steven's '14 turbo-charged Camaro using a 4.114 ET to meet up with Gray in the finals and a chance to claim the "Last Man Standing" crown.

In the event final, Gray used an event best 3.931 ET at 191.73 MPH effort to best Jensen's 4.068 ET to claim the "Last Man Standing" hardware and purse.

"Thank you to all the racers and fans for coming out for our Wednesday War on Wheels program. We are proud of this signature series and pleased with the large turnout on all fronts," said MDIR Director of Marketing and Public Relations Rick Lindner. "We look forward to hosting this series again on August 10 and we will continue to build on the current success into future seasons. Thank you everyone for your amazing support of MDIR!"

For more information on the event, please visit www.RaceMDIR.com.

Sponsor News: GM LS Series Valve Cover Gaskets from Moroso
Moroso Performance Products has introduced these valve cover gaskets for GM LS series engines. Verified by Moroso to work with their own GM LS Series valve covers and O.E.M. valve covers.

• Manufactured out of heavy duty molded rubber
• Quality design and manufacturing meets or exceeds O.E.M. quality
• Two per package
Part# 93025 / Valve Cover Gasket, GM LS Series

Visit www.moroso.com.

Doug Herbert's B.R.A.K.E.S. Coming to Old Bridge Township Raceway Park

At the recent NHRA Summernationals at Old Bridge Township Raceway Park, Top Fuel driver Doug Herbert held a press conference in the tower to announce that his B.R.A.K.E.S. Teen Pro-Active Driving School will be coming to the track October 29th-30th, 2016. Racers, I know that many of you out there are parents just like Doug Herbert is, and Doug's B.R.A.K.E.S just wants everyone to Be Responsible And Keep Everyone Safe.

B.R.A.K.E.S. will help teen drivers to improve skills and confidence behind the wheel. Topics include Skid Recovery, Panic Stop, Distraction, Drop Wheel Recovery and Accident Avoidance/Slalom. This course is FREE, but there there is a $99 refundable deposit that is required to hold your spot and so that B.R.A.K.E.S knows how many will be in attendance.

To participate in B.R.A.K.E.S., teenagers 15-19 must have a valid learner's permit or driver's license, 30 hours of driving experience behind the wheel (so start now if they're new and you want to take the course) and be accompanied by a parent or guardian.

REGISTER NOW for the class at Old Bridge Township Raceway Park or for any of the B.R.A.K.E.S. course around the county by visiting www.PutOnTheBRAKES.org.

NHRA Tech: Regarding Screw-type Blowers

From www.nhraracer.com-

To all competitors utilizing screw type superchargers, including ET, advanced ET, Top Dragster, TAD, and TAFC categories: The use of an SFI 14.21 supercharger restraint is required. The restraint must be installed as described in the SFI 14.21 specification. Please visit SFIfoundation.com for full details. Of particular concern is the following portion of the spec:

INJECTOR STRAP ASSEMBLY
For a standard-placement OR forward-placement injector cover, the injector strap assembly is used to constrain the injector body in the event of a failure. The injector strap assembly shall confine the injector by coverage across the top. There shall be a minimum of four attachment points on the upper plate.

Sponsor News: New Adjustable Size Slip-Tube Wheelie Bar Introduced By S&W
Spring City, PA – The addition of S&W's new High Performance Adjustable Slip-Tube Wheelie Bar has increased S&W's wheelie bar offering to 33 unique models. The HiPo wheelie bar is purpose built for powerful and demanding drag race cars. The slip-tube construction bar features a floating "X-Member" on the lower struts. It is offered as an unwelded kit or as a welded unit. Maximum length is 80" and Maximum width is 28." Both length and width can be narrowed to suit the racers needs. Upper & Lower struts are made of 1-1/4" x .065 Chrome Moly. Kits include: Housing Brackets to fit 3" axle tubes (Brackets for rear with back brace available,) Chrome Moly Rod Ends, Hardware and S&W's red wheels with bearing. Optional PRP Billet Wheels, Wheelez or Wheelez Lite wheels can be substituted for an additional charge.

"S&W has been producing slip-tube type wheelie bars for 15+ years," said S&W's Marketing Director, Jill Fazekas. "Until now, they were a custom product produced only by special request. In recent years, we saw a rapid increase in custom slip-tube sales, which prompted us to design our new HiPo Wheelie Bar."

P/N 40-347U Unwelded Kit – Starting at $750.00
- Upper & Lower Struts are partially welded.
- Customer must trim, fit & weld crossmember and diagonals

P/N 40-347 Welded Kit – Starting at $1,100.00
- Upper & Lower Struts, Crossmembers and Diagonals are Welded.

For additional information, call 800-532-3353 or visit S&W at www.swracecars.com.

The Dragtime News flip-magazine: Mopars Photo Special

Continuing with The Dragtime News digital flip-mags is the new issue for February 2016. It celebrates our Mopar racing brothers and sisters! Don't say we never gave you anything, Pentastar peeps. The flip-mag also includes News & Events for the month, and links to major sections here on the website such as Tech, Tests & Installs and Bracket Racing 101.

So what do you think? Is this format something you'd like to see more of? Send an email to info@dragtimenews.com and let us know.

The Dragtime News flip-magazine: The 2015 PRI Show

Continuing with The Dragtime News digital flip-mags is the new issue for January 2016. It includes highlights of the

2015 Performance Racing Industry Show

held in December 2015. However, the big installment of our show coverage will be right here, so make sure you're subscribed to the enewsletter! The show coverage is in the works and will be published shortly. The flip-mag also includes News & Events for the month (only a handful for now, but this will be expanded), and links to major sections here such as Tech, Tests & Installs and Bracket Racing 101.

So what do you think? Is this format something you'd like to see more of? Send an email to info@dragtimenews.com and let us know.

The Dragtime News flip-magazine: Super Street Photo Special

We tried this new format last month with a Stock Eliminator Photo Special; the feedback was encouraging so here's another test copy, this time focusing on the 10.90 racers. It also includes News & Events for the month (only a handful for now, but this will be expanded), and links to major sections here such as Tech, Tests & Installs and Bracket Racing 101.

So what do you think? Is this format something you'd like to see more of? Send an email to info@dragtimenews.com and let us know.

The Dragtime News flip-magazine: Stock Eliminator Photo Special

Trying something new here to see what everyone thinks. Be patient as this is an experiment that is still being sorted out. For example, you'll see that the bottoms of the pages are clipped off. This will be fixed for next time.

So what do you think? Is this format something you'd like to see more of? Send an email to info@dragtimenews.com and let us know.

New Design Dragtime News T-Shirts

In addition to publishing The Dragtime News I've been hard at work designing new t-shirts, and I think I came up with a winner. They turned out great, and new for 2014 are women's sizes. These are high-quality, 100% cotton black t-shirts. The men's are Gildan and the women's are Hanes.

All quantities are extremely limited. Men's sizes are M, L, XL, 2XL and 3XL; women's sizes are M, L and XL. More info is on the T-Shirts page.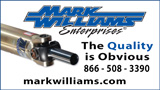 ---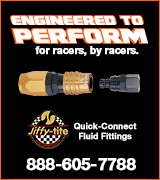 ---
---
---
---
---
---
---
---
---
---
---
---
Twitter: @DragtimeNews.
LIKE US on Facebook!

---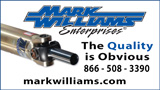 ---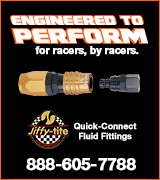 ---
---
---
---
---
---
---
---
---
---
---
---
Twitter: @DragtimeNews.
LIKE US on Facebook!

---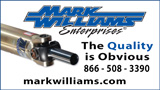 ---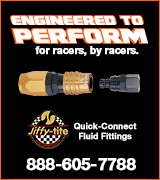 ---
---
---
---
---
---
---
---
---
---
---
---
Twitter: @DragtimeNews.
LIKE US on Facebook!

---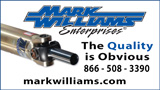 ---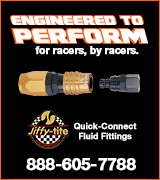 ---
---
---
---
---
---
---
---
---
---
---
---
Twitter: @DragtimeNews.
LIKE US on Facebook!

---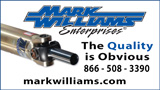 ---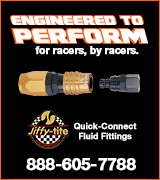 ---
---
---
---
---
---
---
---
---
---
---
---
Twitter: @DragtimeNews.
LIKE US on Facebook!

---