News & Events

"Sharks of the Strip" Debuts Friday the 13th at Gateway Motorsports Park

Gateway Motorsports Park's Dragplex in Madison, Illinois, will launch its new Sharks of the Strip program on Friday, April 13.

Sharks of the Strip is the newest 1/8-mile outlaw heads-up racing experience for only the baddest and fastest street cars in the St Louis region. At each Midnight Madness powered by NOS, the top full-bodied racers will battle it out for cash, glory and ...

Mooresville Dragway and US 90 Dragway Join NHRA Member Track Network

From www.NHRAracer.com:

Mooresville Dragway has joined Division 2, the NHRA Southeast Division, as a NHRA member track. Located in the heart of stock-car country, Mooresville, N.C., the track hosts events March through November. A weekly points championship, the 2nd annual Hot Rod Festival, and the North Carolina Street Outlaws No Prep race highlight the ...

St. Patrick's Classic at Virginia Motorsports Park

Michael Beard's and Anthony Walton's

Loose Rocker Promotions

present the

9th Annual St. Patrick's Classic

at

Virginia Motorsports Park

. This three-day, 1/8-mile event for electronics and footbrake bracket racers is coming up

Friday-Sunday, March 16-18, 2018

.

Friday's and Sunday's payouts for Top ET and Footbrake classes are $5,000 Win, $1,500 Runner-Up, $600 Semis and $100 Round starting with 3rd Round win. Entry per day is ...

Sponsor News: The Latest in Brakes and Brake Info from Mark Williams Enterprises

In designing its disc brake systems,

Mark Williams Enterprises'

engineering team focused on the needs of drag racing: lightest possible unsprung weight and rotating mass, concentrated severe braking, and a long service life. By all measures, MW has achieved its goals. Here's why: ...

Gateway Motorsports Park to Open Saturday, March 31

March 2, 2018, St. Louis Region – Gateway Motorsports Park

in Madison, Illinois, will kick off its 2018 event season on Saturday, March 31 with a Test 'n' Tune session at the Dragplex. More than 130 events are planned at the area's largest outdoor entertainment facility, which is located just five minutes from downtown St. Louis. More than just an INDYCAR, NASCAR and NHRA motorsports entertainment facility, Gateway Motorsports Park also will host the ICS World Championship Chili Cook-Offs, Formula Drift, 5k runs and a circus in 2018.

2018 DRAGPLEX SCHEDULE (This schedule is subject to change due to weather and added dates. Please consult our website or social media for the latest updates).

...

Basics of Proper Trailer Towing

Racers, we all log a lot of miles transporting ourselves and our cars to the dragstrip on a weekly basis. This is no small task but many of us take it for granted. Think about it: we're not only driving a vehicle, but that vehicle is towing another vehicle that's carrying yet another vehicle. Then think about how many knucklehead drivers we encounter on a daily basis when we're driving our regular cars. It's bad enough having to take evasive action when driving a daily driver. It's even worse when we're driving a loaded trailer. Having a properly equipped and loaded trailer won't prevent any encounters with knucklehead drivers, but it can change the outcome from being catastrophic to being a minor annoyance. Proper towing means having the right equipment, knowing how to load and employing safe ...

Southwest Showdown at Tucson Dragway

Tucson, AZ - The 2nd Annual Southwest Showdown

is coming up

March 8-11, 2018

at

Tucson Dragway

. The event includes three days of 1/8-mile big money bracket racing in Super Pro and Pro ET.

Friday features a $5K in Super Pro that pays $5,000 Win, $1,500 Runner-Up, $600 Semis, $400 Quarters and $200 Eighths. Single day entry is $155, 1st-round buybacks are $80. Friday's Pro ET race is a $3K that pays ...

Bill Bader Jr.'s Energize LLC to Work With Maple Grove Raceway

MOHNTON, PA, -

Bill Bader Jr.'s

Energize, LLC

has been hired by

Maple Grove Raceway

to help pave a prosperous path for its famed facility in Mohnton, Pennsylvania.

Through his motorsports marketing company, Bader Jr., who is also president of Summit Motorsports Park in Norwalk, Ohio, will be part of inventing and implementing management and marketing programs to ensure that Maple Grove Raceway will be among the leaders in the motorsports industry.

"I will be involved in every aspect of Maple Grove Raceway's operations, from staff and sponsors to track prep and ticket sales," said Bader Jr., who has more than 40 years of experience in the motorsports industry. "Maple Grove Raceway's market includes parts of Pennsylvania, New York, Ohio, Maryland, Washington and other states, and it is extraordinary. It is steeped in rich tradition, and I look forward to seeing what the future holds for it."

In addition to offering a wide variety of events April through October, the family-owned Maple Grove Raceway will host the 47th Annual Lucas Oil Drag Racing Series, May 24-27, 2018 and the Dodge NHRA Nationals, Sept. 13-16, 2018, and among Bader Jr.'s goals is to help the facility captivate capacity crowds at each of those events.

"There are 200 sanctioned dragstrips in this country, and if they all operated to their potential, drag racing would be right up there with stick-and-ball sports," said Bader Jr. "That would be the ideal scenario."

For information about the track visit www.maplegroveraceway.com. For information about Bader Jr. and Energize, email energizeme@icloud.com or call 419-577-5210.

McClelland Wins Super Gas at NHRA Winternationals

Pomona, CA - The McClelland name and the Pomona Fairplex go hand in hand with the history of the NHRA which is why it's only fitting that

Kevin McClelland

would add a new chapter to the McClelland family legacy with his victory at the 58th annual Lucas Oil NHRA Winternationals.

All weekend long McClelland was strong on both ends of the track. His round 4 win on Saturday was within 0.007 seconds of his dial-in time and in his final four rounds he would grab the holeshot including the final round where his...

IHRA Summit Sportsman Spectacular Schedule Announced

WEST PALM BEACH, Fla. — The International Hot Rod Association (IHRA)

announced today the complete 20-race schedule for the new IHRA Summit Sportsman Spectacular. The historic Wilkesboro Dragway, Wilkesboro, N.C., has been added to the schedule. The IHRA Summit Sportsman Spectacular will produce a fun double-race weekend with increased purses that is affordable for grassroots, bracket-racing competitors who support their local tracks each week.

The opening weekend of races is March 9-11, 2018 at Xtreme Raceway Park, Ferris, Texas and Farmington Dragway, Mocksville, N.C. The races feature a $10,000-to-win payout on Saturday and a $5,000-to-win race on Sunday.

There is a national contingency program available to all IHRA members who advance to the final two rounds each day. As part of its contingency program, Summit Racing Equipment will now pay for the win, runner-up and semifinal positions.In addition, there are cash bonuses for the IHRA Summit SuperSeries member that goes the furthest in eliminations or wins the event.

"We are pleased to finalize the great venues and schedule which will bring grassroots bracket racers their shot to win two races for only a $150 pre-entry," IHRA Vice President Skooter Peaco said. "This new program provides big money races without the big money entry fees. With all the extra features packed into this weekend, especially for IHRA members, these events present a tremendous value."

On-site entry fees for the season-opening races are $150 for Saturday with a $10,000-to-win payout, $2,000 for the runner-up, $1,000 for the semifinals, and $100 per round starting with Round 3 winners. For Sunday, entry fees are $100 (for anyone not pre-entered) with a $5,000-to-win payout, $1,000 for the runner-up, $500 for the semifinals and $100 per round starting with Round 3 winners.

The biggest value comes for racers who pre-enter for the event. All pre-entered competitors will get a buy one / get one free offer to help kick off our 2018 season. When you pre-enter and buy an entry for Saturday's race, you will get a free entry for Sunday's race.

Pre-entries are available until Feb. 26, 2018 for the first two events of the season. Pre-registration will close for all events two weeks prior to each event date. Click here for online registration.

2018 Schedule:

March 9-11 — Xtreme Raceway Park, Ferris, Texas

March 9-11 — Farmington Dragway, Mocksville, N.C.

April 20-22 — State Capitol Raceway, Port Allen, La.

May 18-20 — Keystone Raceway Park, New Alexandria, Pa.

May 25-27 — Darlington Dragway, Darlington, S.C.

June 8-10 — Dragway 42, West Salem, Ohio

June 28-July 1 — Wilkesboro Dragway, Wilkesboro, N.C.

Aug. 17-19 — US 131 Motorsports Park, Martin, Mich.

Aug. 24-26 — Maryland International Raceway, Budds Creek, Md.

Sept. 28-30 — Memphis International Raceway, Millington, Tenn.


For more information, visit www.ihra.com.
Tech, Tests & Installs
Bracket Racing 101

NHRA Dodge Nationals at Maple Grove Raceway, September, 2017.
NHRA D1 Bracket Finals at Numidia Dragway, September 2017.
NHRA Summernationals at Englishtown, June 2017.
Memorial Weekend Shootout at Numidia Dragway, Numidia Dragway, May 27th, 2017.
The Mid Atlantic .90 Association 2016 Awards Dinner, February 2017.

More event coverage from 2016, 2015, 2014, 2013 and 2012 is on the Dragtime News On Location main page.

Visit the Tech, Tests & Installs main page.
Visit the Bracket Racing 101 main page.
Sponsor Spotlights
PROFORM® Parts
Moroso Performance Products
ATI Performance Products

PROFORM® Parts is a manufacturer of creative products from innovative concepts; Proform's goal is to provide their customers with high-quality products at affordable prices - thus delivering maximum value.

With more than 25 years in the high-performance aftermarket, the PROFORM® line was the first to popularize affordable and 100% new (not rebuilt) starters, alternators, stock harmonic balancers and distributors; the first to offer the 2-piece timing chain cover, the 2-stage in-line fuel filter, HEI distributor tune-up kits, and direct-replacement carburetor main bodies; the holder of the patent rights to elegant, corrosion resistant ...

Moroso Performance Products manufactures over 4,000 products, from oil pans and oiling systems, to ignition wire, ignition components, valve covers, fuel system equipment, air cleaners, hard-core racing tools, chassis and suspension equipment and many other performance parts. The company has an impressive list of customers from grass-roots racers to top level NASCAR® and NHRA/IHRA race teams.

The Connecticut-based manufacturing operation is home to Moroso Performance Products and Competition Engineering - The Chassis People. The company also owns Moroso Wire Technologies ...

ATI Performance Products is a family owned and operated company that has been in business for over 50 years.

The company specializes in racing transmissions, torque converters, engine dampers and the internal parts for each. ATI races what they sell so you can be sure what you're buying has already been race proven. Everything they make is manufactured under the roof of their 30,000+ sq/ft facility located in Baltimore Maryland.

Jiffy-tite
Stroud Safety
Meziere Enterprises

Jiffy-tite Inc. is an OEM supplier of fluid connection systems for the automotive industry and is the OEM's choice for plumbing connections on brands all over the world. There are over 300 million Jiffy-tite devices in service in vehicles worldwide including Chevrolet, Ford, Cadillac, Chrysler, Mercedes-Benz, Harley Davidson, Caterpillar and more.

Jiffy-tite's Motorsports' product line includes a unique line of Quick-Connect / Quick-Disconnect Fluid Fittings.

Stroud Safety started with one product, the drag chute, and now manufacturers over 150 products with new products introduced annually. Almost every type of racing all over the world uses Stroud Safety products.

Stroud Safety also supplies fire suppression systems and manufactures an extensive line of fire suits, personal restraint systems, window netting, and general racing and shop accessories. Custom design is a specialty at Stroud. With a wide range of color options and on-site design and engineering, most products can be configured to meet specific needs of the customer. Where applicable, all Stroud products are SFI certified with re-certification available for required intervals.

Meziere Enterprises is a family owned and operated company that specializes in cooling systems & accessories, flexplates & accessories, starters & accessories and chassis components & accessories.

For 27 years Meziere's goal has been to provide its customers with the very best products they can produce. That starts with designs aimed at solving problems common to the performance vehicles and their demanding parameters. It is executed by the company's wide array of machining and manufacturing capabilities and attention to detail. It is supported by outstanding tech and customer service.

Mark Williams Enterprises
Powermaster Performance

It was fifty years ago in 1964 when Denver racer Mark Williams decided to quit his machinist job at John Bandimere, Sr's speed emporium and go into business for himself building race cars. In the ensuing years Mark Williams Enterprises became the "go to" shop for High Country racers. In addition to the fuel dragster he campaigned with the late Bill Rice, racers like the Kaiser Bros., John Abbott, Vern Moats, Vern & Brian Raymer and Motes & Williams demonstrated the prowess of M-W's chassis'. The word spread, and soon racers like "Ohio George" Montgomery and Florida's Jerry Gwynn were winning NHRA events with Mark Williams' chassis. Williams himself won the Division V Top Fuel Championship when partnered with Larry Frazier. \

Powermaster Performance Starters & Alternators has been manufacturing new starters and alternators in their 145,000 sq. ft. facility since 1981. Powermaster Performance builds a wide range of starters, alternators, and Powergens for all types of domestic vehicles. With adjustable voltage alternators weighing less than 6 pounds all the way up to diesel truck starters and high amp alternators to make sure the race car gets to the track!

Club Scene

Club Scene

is a spotlight of some of the great racing clubs and organizations across the country. If you have a car that fits into their requirements then check them out. Although these groups are comprised of very serious and hard-core racers, the atmosphere is very friendly and relaxed.

If you're involved with a racing group or club and would like to have it listed here, send an email to info@dragtimenews.com with your inquiry and put "Club Scene" in the subject line.

Who: Mid Atlantic Super Comp Assn.

What: for NHRA 8.90 Super Comp / IHRA 8.90 Quick Rod

Where: Northeast / mid-Atlantic

Contact: Rob Keister, Rekeister@aol.com / midatlantic90.com

Who

:

Mid Atlantic Super Gas Assn.

What: for NHRA 9.90 Super Gas / IHRA 9.90 Super Rod

Where: Northeast / mid-Atlantic

Contact: Rob Keister, Rekeister@aol.com / midatlantic90.com

Who

:

Mid Atlantic Super Street Assn.

What: for NHRA 10.90 Super Street / IHRA 10.90 Hot Rod

Where: Northeast / mid-Atlantic

Contact: Rob Keister, Rekeister@aol.com / midatlantic90.com

---

Who: East Coast Stock/Super Stock Assn.

What: for NHRA and IHRA-legal Stockers and Super Stockers

Where: Northeast / mid-Atlantic

Contact: Dave Ley, dleyracing@aol.com / www.eastcoaststocksuperstock.com.

Who

:

The American DRAGCAR Series

What: American DRAGCAR incorporates a variety of formats which provide racers with all-out, no-breakout drag racing that remains fair for all participants while also providing spectators with an easily understood drag racing show.

Where: Arizona

Contact: www.usdragcar.com.

Who

:

North East Timing Organization

What: For 1979 and older cars, front engine dragsters, funny cars, altereds, gassers, super stocks and stockers in two classes: Nostalgia (10.00 and slower any dial-in, .500 full tree) and Competition (9.80 and quicker dial in .1 second increments, handicapped .400 Pro tree).

Where: Northeast / mid-Atlantic

Contact: www.neto-nostalgia.com

Sponsor News: PROFORM's New Billet Aluminum Weighing System

Beautifully CNC machined billet aluminum, super slim weighing pads, and new enhanced wireless connectivity make this scale

PROFORM's

premium offering. Standard control box features include: a LCD display with backlit illumination displaying battery life and wireless signal strength indicators. Standard measurements include: weight/percentage, side/side, front/back, cross weight calculations; Lbs./Kgs units. Each pad is 15" x 15" and 1-5/16" thick, making them thin enough to drive directly onto. Also offered, a free downloadable PC compatible program to record measurements for multiple vehicles over time. Lastly, a wheeled hard-shell case with telescoping handle and full interior padding is included. Individual scale pads have a 1,750-lb. capacity for a total scale capacity of 7,000 lbs. Scale is accurate to 1/10th of 1%. AA batteries and USB cable included.

Premium Features:

• CNC Machined Billet Aluminum Pads

• Enhanced Wireless Connectivity

• Two Years Standby Mode Power Capacity

Standard Features:

• LCD Display w/ Backlit Illumination

• Measures Weight/Percentage, Side/Side, Front/Back and Cross Weight in Lbs. & Kgs Units

• PC Compatible Program Records Measurements for Multiple Vehicles

• Scale Pads 15" x 15"; 1-5/16" Thick

• Drive-up Edges on Pads (No Need for Ramps)

• Wheeled Hard Storage Case w/ Telescoping Handle (Included)

For more information, visit www.proformparts.com.

Tucson Dragway Announces 2018 Team Bracket Schedule and Payouts

Tucson, AZ -

Tucson Dragway

has announced the schedule for the track's NHRA ET bracket racing points program along with the payout structure for points races. Tucson's points season kicks off Saturday, February 3rd, 2018 and includes nine (9) races:

Team Race #1 - February 3rd - Gates Open at 8am

Team Race #2 - February 4th - Gates Open at 8am

Team Race #3 - March 17th - Gates Open at 8am

Team Race #4 - March 18th - Gates Open at 8am

Team Race #5 - April 7th - Gates Open at 8am

Team Race #6 - April 8th - Gates Open at 8am

Team Race #7 -May 26th - Gates Open at 3pm

Team Race #8 - August 25th - Gates Open at 3pm

Team Race #9 - September 15th - Gates Open at 3pm

Team Tucson guaranteed payouts:

Super Pro:
Winner: $1,000
Runner-Up: $400
Semi's: $150 (32+ Entries)
Quarter's: $70 (40+ Entries)

Pro:
Winner: $800
Runner-Up: $300
Semi's: $100 (32+ Entries)
Quarter's: $50 (40+ Entries)

Sportsman:
Winner: $200
Runner-Up: $100
Semi's: $40 (40+ Entries)

Motorcycle:
Winner: $200
Runner-Up: $100
Semi's: $40 (40+ Entries)

Race-day entry fees per class:

Super Pro: $80 - Index for 1/4 Mile: 7.00 to 12.25

Pro: $60 - Index for 1/4 Mile: 9.00 to 14.25

Sportsman: $40 - Index for 1/4 Mile: 12.00 to 20.25

High School: $40 - Index for 1/4 Mile: 12.00 to 20.25

Motorcycle: $40 - Index for 1/4 Mile: 7.50 to 16.25

JR Dragster: $30 - Index: (age appropriate for 1/8 Mile)

Final Thoughts About Old Bridge Township Raceway Park

This past week, on Wednesday, January 17, 2018, Old Bridge Township Raceway Park in Englishtown NJ announced that it was ceasing all drag racing activities effective immediately. The track had entered into a multi-year lease agreement with Copart, the auto auction company, to store its vehicles on Raceway Park property. The track was not sold; other motorsports activities such as drifting and motocross will continue at the facility, but drag racing was done. No NHRA Summernationals, no NHRA Divisional race, no bracket racing.

This announcement was met with anger, disappointment, sadness and bewilderment by the track's racers and fans. "How could the track owners do this?" was a common question. The current owners – the third generation of Napps who took over...

Dragtime News On Location: 30th Annual Performance Racing Industry Show, December 2017

We were on location at the 30th Annual Performance Racing Industry Show, held December 7th - 9th, 2017 in Indianapolis, IN, and it was bigger than ever. Performance Racing Industry does a great job every year, with seminars and conferences to help you grow your performance business, lots of networking opportunities, and tons of racing products on the show floor.

So sit back and take your time with the coverage. There's a lot of great info in here about companies whose products you just might be needing as you get ready for the coming season. More information about The PRI Show and coverage is HERE.

Bracket Racing 101: Just The Basics
This is a reprint of my Bracket Racing 101 column from Drag Racer Magazine. Being that it's currently mid-winter and the topic of the column was basic off-season maintenance, it seemed like a good time to run it here...
As you're reading this it's the winter leading up to another racing season. This is when some basic maintenance can pay big dividends to your bracket program. In my last column, one of the main points I discussed was the importance of consistency and parts longevity as being part of a successful bracket car: consistency because it goes hand-in-hand with predictability, a primary factor in winning races, and longevity because broken race cars are not typically effective tools for going rounds.

Article continues HERE...

Dragtime News On Location: NHRA Dodge Nationals at Maple Grove Raceway, September 2017

Mohnton, PA -

We were on location at

Maple Grove Raceway

for the NHRA Dodge Nationals held September 2017. We were there on Friday, September 22nd through Sunday, September 24th. We arrived at 9:00 am on Friday and shot close to 2,500 photos until we left on Sunday. Classes include Top Fuel, Funny Car, Pro Stock, Pro Stock Motorcycle, Top Alcohol Dragster, Top Alcohol Funny Car, Competition Eliminator, Super Stock, Stock, Super Comp and Super Gas.

PART IV IS NOW UP! Click HERE for more about the NHRA Dodge Nationals and the photos.

Dragtime News On Location: Lucas Oil Drag Racing Series at Old Bridge Township Raceway Park, September 2017

Englishtown, NJ -

We were on location at

Old Bridge Township Raceway Park

in Englishtown, NJ for the NHRA Division 1 Lucas Oil Drag Racing Series, held September 2017. We were there on Friday, September 8th and Saturday, September 9th. We got so many photos the first two days that we had to sit out Sunday just to get caught up. Classes at the event were Stock, Super Stock, Super ...

PART III IS NOW UP! Click HERE for more about the Etown LODRS and for the photos.

New Design Dragtime News T-Shirts

In addition to publishing The Dragtime News I've been hard at work designing new t-shirts, and I think I came up with a winner. They turned out great, and new for 2014 are women's sizes. These are high-quality, 100% cotton black t-shirts. The men's are Gildan and the women's are Hanes.

All quantities are extremely limited. Men's sizes are M, L, XL, 2XL and 3XL; women's sizes are M, L and XL. More info is on the T-Shirts page.
---
---
---
---
---
---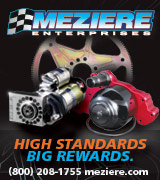 ---
---
---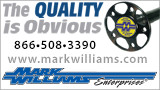 ---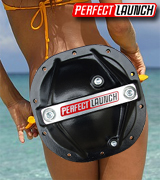 ---
---
---
Twitter: @DragtimeNews.
LIKE US on Facebook!

---
---
---
---
---
---
---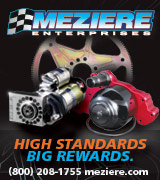 ---
---
---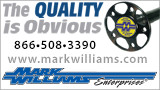 ---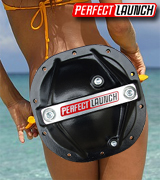 ---
---
---
Twitter: @DragtimeNews.
LIKE US on Facebook!

---
---
---
---
---
---
---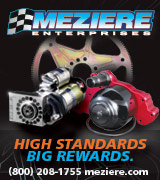 ---
---
---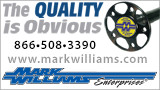 ---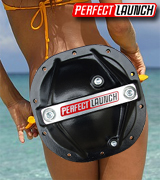 ---
---
---
Twitter: @DragtimeNews.
LIKE US on Facebook!

---
---
---
---
---
---
---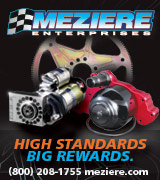 ---
---
---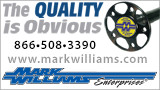 ---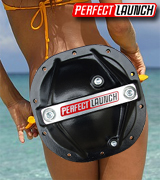 ---
---
---
Twitter: @DragtimeNews.
LIKE US on Facebook!