News & Events

Brainerd Int'l Raceway Announces Muscle Car Series Champions

Brianerd, MN -

Greg Schmidt will be the first to tell you that when it comes to drag racing in the

Muscle Car Series

, every point counts. After the three-race series concluded Labor Day weekend, only one point separated the top three drivers in the Outlaw Class. Fortunately for Schmidt, Bubba Romanyshyn and defending champ Warren Peterson came up one point short, and tied for second."That was a close one," said Schmidt, who finished off the season by winning the ...

Sponsor News: Buick 455 Shaft-Mounted Billet Aluminum Roller Rockers from PROFORM® Parts

From PROFORM® Parts:

---

Horsepower and torque have been a part of Buick's genetic makeup since the 1960's, with the venerable 455 as the brand's flagship power maker. The 455 and other powerful Buick engines helped early racers to victory. PROFORM® continues in the tradition of high-performance racing with the all new Race Series Shaft-Mounted Buick 455 Roller Rockers.

Take your Buick valve train to the next level of performance with this friction-reducing roller rocker system. These rockers are made of quality billet aluminum and designed for a 1.65 Ratio. They fit standard stage 1 and 2 cylinder heads (Please note that the push rod hole many require additional clearance).

PROFORM Buick 455 Roller Rockers feature:
• 1.65 Ratio Shaft Mount Style
• Billet Aluminum Body
• Fits Buick 455 Stage 1 and 2 Cylinder Heads
• Race Series Purple Anodized Finish
• Hardened Shafts, Spacers, and Hardware Included
• One Set of 16 pcs

For more information visit www.ProformParts.com.

Bruce Cooke On Location: IHRA Sportsman National Championship at Immokalee, FL

Immokalee, FL –

Our friend and fellow racer

Bruce Cooke

was on hand at the IHRA Summit Sportsman National Championship, held Feb. 4-5, 2017 at Immokalee Regional Raceway in Immokalee, FL, having made the trip from Michigan.

Racers traveled from 17 states and Canada to race in the first IHRA event of the 2017 season. Bruce shared some of the photos he took at the event, and was kind enough to ...

Dodge/Plymouth Top Finisher Award for NHRA Stock and Super Stock

From NHRARacer.com, a cool spiff to Stock and Super Stock racers in Mopars:

---

"At each of the twenty-four 2017 NHRA National Events, one Super Stock driver plus one Stock driver competing in a Dodge or Plymouth vehicle will be awarded a $500 performance bonus. The Super Stock driver and the Stock driver advancing the furthest in eliminator competition will each be awarded the $500 bonus ($1,000 per event for a season total of $24,000).

Should two or more drivers advancing the furthest lose in the same round of eliminations, the driver with the best package during the losing round shall be determined the Dodge/Plymouth Top Finisher.

Payment to the payee noted on the online entry registration will be mailed from Glendora following each National Event."

Prelude to the Gators at Gainesville Raceway

Gainesville, FL – Listen up Lucas Oil Drag Racing Series racers! The Prelude to the Gators

at Gainesville Raceway is for you. It's coming up

Friday – Sunday, March 10-12, 2017

, and includes

Top Alcohol Dragster, Top Alcohol Funny Car, Competition Eliminator, Top Dragster, Top Sportsman (yeah, baby!), Super Stock, Stock, Super Comp, Super Gas, Super Street and Jr. Dragsters Intermediate, Advanced and Novice classes.

The total event purse is $57,620, plus contingency. Here's the breakdown...

Charles Willis Jr.: U.S. Army Veteran, Gateway's 2016 Motorcycle Champion

February 10, 2017, St. Louis Region – Charles Willis Jr.

and six fellow drag racers were honored Saturday as Gateway Motorsports Park's 2016 Dragplex champions. When the 2017 season begins on April 1, Willis Jr. will be set to defend his Super Pro Motorcycle class title.

"This is my first Gateway Motorcycle championship," Willis Jr. said. "My father won it in 2015. It feels really good to finally see your hard work ...

See the full article here...

Doorcar Nationals at Huntsville Dragway

Harvest, AL – The 2nd Annual Southern All Doorcar Nationals

is coming up Friday – Sunday, March 3 – 5, 2017 at Huntsville Dragway.

Friday has a Gamblers Race that pays $1,000 Win, $400 Runner-Up, $100 Semis and $50 Quarters. Entry is $50, buybacks are $30.

The big days are Saturday and Sunday. Each day's race pays $8,000 Win, $2,000 Runner-Up, $1,000 Semis, $400 Quarters and $100 Eighths. A two-day weekend entry for Saturday and Sunday is $200. 1st or 2nd Round buybacks are $75. Double-entries are allowed. Time trials start at 1:00 pm on Friday and 9:00 am on Saturday.

For more information visit Huntsville Dragway's website at www.huntsvilledragway.us.

Tech, Tests & Installs
Bracket Racing 101
Visit the Tech, Tests & Installs main page.
Visit the Bracket Racing 101 main page.
Sponsor Spotlights
PROFORM® Parts
Moroso Performance Products
ATI Performance Products

PROFORM® Parts is a manufacturer of creative products from innovative concepts; Proform's goal is to provide their customers with high-quality products at affordable prices - thus delivering maximum value.

With more than 25 years in the high-performance aftermarket, the PROFORM® line was the first to popularize affordable and 100% new (not rebuilt) starters, alternators, stock harmonic balancers and distributors; the first to offer the 2-piece timing chain cover, the 2-stage in-line fuel filter, HEI distributor tune-up kits, and direct-replacement carburetor main bodies; the holder of the patent rights to elegant, corrosion resistant ...

Moroso Performance Products manufactures over 4,000 products, from oil pans and oiling systems, to ignition wire, ignition components, valve covers, fuel system equipment, air cleaners, hard-core racing tools, chassis and suspension equipment and many other performance parts. The company has an impressive list of customers from grass-roots racers to top level NASCAR® and NHRA/IHRA race teams.

The Connecticut-based manufacturing operation is home to Moroso Performance Products and Competition Engineering - The Chassis People. The company also owns Moroso Wire Technologies ...

ATI Performance Products is a family owned and operated company that has been in business for over 50 years.

The company specializes in racing transmissions, torque converters, engine dampers and the internal parts for each. ATI races what they sell so you can be sure what you're buying has already been race proven. Everything they make is manufactured under the roof of their 30,000+ sq/ft facility located in Baltimore Maryland.

Jiffy-tite
Stroud Safety
Meziere Enterprises

Jiffy-tite Inc. is an OEM supplier of fluid connection systems for the automotive industry and is the OEM's choice for plumbing connections on brands all over the world. There are over 300 million Jiffy-tite devices in service in vehicles worldwide including Chevrolet, Ford, Cadillac, Chrysler, Mercedes-Benz, Harley Davidson, Caterpillar and more.

Jiffy-tite's Motorsports' product line includes a unique line of Quick-Connect / Quick-Disconnect Fluid Fittings.

Stroud Safety started with one product, the drag chute, and now manufacturers over 150 products with new products introduced annually. Almost every type of racing all over the world uses Stroud Safety products.

Stroud Safety also supplies fire suppression systems and manufactures an extensive line of fire suits, personal restraint systems, window netting, and general racing and shop accessories. Custom design is a specialty at Stroud. With a wide range of color options and on-site design and engineering, most products can be configured to meet specific needs of the customer. Where applicable, all Stroud products are SFI certified with re-certification available for required intervals.

Meziere Enterprises is a family owned and operated company that specializes in cooling systems & accessories, flexplates & accessories, starters & accessories and chassis components & accessories.

For 27 years Meziere's goal has been to provide its customers with the very best products they can produce. That starts with designs aimed at solving problems common to the performance vehicles and their demanding parameters. It is executed by the company's wide array of machining and manufacturing capabilities and attention to detail. It is supported by outstanding tech and customer service.

Mark Williams Enterprises
Powermaster Performance

It was fifty years ago in 1964 when Denver racer Mark Williams decided to quit his machinist job at John Bandimere, Sr's speed emporium and go into business for himself building race cars. In the ensuing years Mark Williams Enterprises became the "go to" shop for High Country racers. In addition to the fuel dragster he campaigned with the late Bill Rice, racers like the Kaiser Bros., John Abbott, Vern Moats, Vern & Brian Raymer and Motes & Williams demonstrated the prowess of M-W's chassis'. The word spread, and soon racers like "Ohio George" Montgomery and Florida's Jerry Gwynn were winning NHRA events with Mark Williams' chassis. Williams himself won the Division V Top Fuel Championship when partnered with Larry Frazier. \

Powermaster Performance Starters & Alternators has been manufacturing new starters and alternators in their 145,000 sq. ft. facility since 1981. Powermaster Performance builds a wide range of starters, alternators, and Powergens for all types of domestic vehicles. With adjustable voltage alternators weighing less than 6 pounds all the way up to diesel truck starters and high amp alternators to make sure the race car gets to the track!

Club Scene

Club Scene

is a spotlight of some of the great racing clubs and organizations across the country. If you have a car that fits into their requirements then check them out. Although these groups are comprised of very serious and hard-core racers, the atmosphere is very friendly and relaxed.

If you're involved with a racing group or club and would like to have it listed here, send an email to info@dragtimenews.com with your inquiry and put "Club Scene" in the subject line.

Who: Mid Atlantic Super Comp Assn.

What: for NHRA 8.90 Super Comp / IHRA 8.90 Quick Rod

Where: Northeast / mid-Atlantic

Contact: Rob Keister, Rekeister@aol.com / midatlantic90.com

Who

:

Mid Atlantic Super Gas Assn.

What: for NHRA 9.90 Super Gas / IHRA 9.90 Super Rod

Where: Northeast / mid-Atlantic

Contact: Rob Keister, Rekeister@aol.com / midatlantic90.com

Who

:

Mid Atlantic Super Street Assn.

What: for NHRA 10.90 Super Street / IHRA 10.90 Hot Rod

Where: Northeast / mid-Atlantic

Contact: Rob Keister, Rekeister@aol.com / midatlantic90.com

---

Who: East Coast Stock/Super Stock Assn.

What: for NHRA and IHRA-legal Stockers and Super Stockers

Where: Northeast / mid-Atlantic

Contact: Dave Ley, dleyracing@aol.com / www.eastcoaststocksuperstock.com.

Who

:

The American DRAGCAR Series

What: American DRAGCAR incorporates a variety of formats which provide racers with all-out, no-breakout drag racing that remains fair for all participants while also providing spectators with an easily understood drag racing show.

Where: Arizona

Contact: www.usdragcar.com.

Who

:

North East Timing Organization

What: For 1979 and older cars, front engine dragsters, funny cars, altereds, gassers, super stocks and stockers in two classes: Nostalgia (10.00 and slower any dial-in, .500 full tree) and Competition (9.80 and quicker dial in .1 second increments, handicapped .400 Pro tree).

Where: Northeast / mid-Atlantic

Contact: www.neto-nostalgia.com

Mickey Thompson Tires & Wheels Returns To NHRA Drag Racing as a Major Event Sponsor

Stow, Ohio - Mickey Thompson Tires & Wheels

continues its support of NHRA drag racing in 2017 as a major event sponsor of the Mello Yello Drag Racing Series. The company will also continue its role as a contingency sponsor for all Sportsman racing classes, as well as Pro Mod and Pro Stock Motorcycle.

In addition to sponsoring champions Dan Fletcher and Luke Bogacki, the company plans to attend all national events with the fully-equipped Mickey Thompson trailer to provide trackside support to racers throughout the 2017 season.

The 2017 Mello Yello Drag Racing Series kicks off with the Winternationals, happening this weekend at the Auto Club Raceway in Pomona, Calif. The Regional series begins in Chandler, Ariz. Feb 24 and the Pro Mod series begins March 16 with the Gatornationals in Gainesville, Fla.

Mickey Thompson will also serve as a Divisional Level Associate Contingency Sponsor of the NHRA Lucas Oil Drag Racing Series in all Sportsman classes, and will support NHRA racers through the popular Team M/T program. To learn more about Team M/T, contact Tom Kundrik, Motorsports Manager at 800-222-9092, Ext. 3114.

Sponsor News: New Drag Boots from Stroud Safety

A new product announcement from Stroud Safety:

---

"Check out the new Drag Boots from Stroud Safety. These boots feature a neoprene rubber sole for durability and a positive, confident feel. You no longer have to wear shoes inside as with many competitors' soft sole boots. These are the most comfortable boots on the market.

Sizes are the same as regular shoes, in full sizes only. These quality boots are available in black. Custom embroidery options are available at an extra charge.

Inaugural Southwest Showdown at Tucson Dragway

Tucson, AZ - Tucson Dragway presents its Inaugural Southwest Showdown Thursday – Sunday, February 16th – 19th, 2017.

Tuesday, Wednesday and Thursday are for parking. Wednesday and Thursday also include registration and tech. Thursday also includes a $50 test & tune and a $20 Run For The Money.

Friday's schedule includes a $2,500 Super Pro Warm-Up Race and a $1,500 Pro Warm-Up Race.

The big days are Saturday and Sunday. Saturday features a $5K Super Pro and a $3K Pro.

Carl's 4-Wheel Drive & Performance Center Sponsors Gateway's E.T. Bracket Racing Series

Racers, it's always good news when tracks get support for their ET bracket racing programs.

---

February 6, 2017, St. Louis Region – Gateway Motorsports Park

in Madison, Illinois today announced a new agreement with

Carl's 4-Wheel Drive & Performance Center

of Bartelso, Illinois. Carl's will serve as the presenting sponsor of GMP's 2017 E.T. bracket racing series.

"With Carl's celebrating not only 40 years in business but four decades supporting all forms of motorsports, teaming up with Gateway Motorsports Park for the 2017 season made perfect sense," said owner Carl Huels. "Whether it's your daily driver, tow or competition vehicle, get the ..."

Using POR-15 Aluminum Spray Paint On My Orange and Rusty Cast Iron Water Pump

When I was attending the

Performance Racing Industry Show

in Indianapolis in December 2016 (see the coverage

HERE

), one of the companies I saw was

POR-15

. I've used their black brush-on paint before in the Dragtime Dodge, but what caught my eye at their booth was their line of spray paints. They really looked amazing.

Fast forward a couple of months to me swapping engines in the Dodge. The motor I was taking out was orange and had an orange water pump. The new motor is blue, and I couldn't find the water pump I had for it. The only option was to use the water pump from the old motor. That's when I thought of POR-15's High Temp enamel in aluminum color.

AMALIE Oil Announces Expanded NHRA Contingency

From NHRARacer.com

:

AMALIE® Motor Oil has announced increased presence in the National Hot Rod Association contingency program with postings that have climbed to new highs in available awards for all Mello Yello, Lucas Oil Drag Racing, J&A Services Pro Mod and Summit ET Racing Series Finals events for the entire 2017 season.

"AMALIE recognizes the importance of all racers and is pleased to continue our AMALIE contingency program to reward those who compete with AMALIE products at the many national, divisional and ET events" said Dennis Madden, Senior VP, Global Sales and Marketing. "AMALIE's success as a Mello Yello, Lucas Oil and Summit ET series contingency sponsor confirm over 50 years of successful participation in championship drag racing".

Racers in all categories can register for the AMALIE contingency program by going to www.amalie.com/contingency to complete their enrollment or visit the AMALIE display at each NHRA Mello Yello Drag Racing Series event. Additional AMALIE contingency program information can be found on NHRARacer.com.

AMALIE® Motor Oil is one of the oldest and best engineered motor oils in the world. AMALIE PRO High Performance Motor Oil has been protecting high-performance engines in dragsters since the very beginning of professional drag racing – back when the PRO stood for AMALIE Pennsylvania Racing Oil. AMALIE passenger car motor oils, heavy duty engine oils, automatic transmission fluids, gear oils and many other automotive and industrial products are all built to be Better Than They Have To Be.

Additional information about AMALIE Products can be found at www.Amalie.com.

2017 Super 7 Series Kicks Off at Montgomery Raceway Park

Montgomery, AL – Montgomery Raceway Park's popular Super 7 Series is back for another season of big-bucks, points-driven bracket racing

.

The first event of the series is coming up Friday – Sunday, February 24th-26th, 2017. This will be a Triple 15s weekend, with a $15K on Friday, Saturday and Sunday.

Each $15K pays $15,000 Win, $2,000 Runner-Up, $1,000 Semis, $500 Quarters and $50 Round starting with 3rd Round Win. Entry for the weekend is $399, or single race entries are $200. Buybacks are $125. Payouts are guaranteed. Door cars run separate until 16 cars.

On Saturday and Sunday there'll also be eliminators for Pro Class and Jr. Dragster. Pro Class pays $1,750 Win, $500 Runner-Up, $100 Semis and $50 Quarters, based on 40 entries. Entry is $50 and buybacks are $30. Jr. Dragster pays $500 Win, $100 Runner-Up and $25 Semis, based on 16 entries. Entry is $30 and buybacks are $20.

The overall 2017 Super 7 Series schedule is February 24-26, April 21-23, June 2-4 and September 1-3.

Gates open at 2:00 pm – 10:00 pm on Thursday for parking. Gates open Friday and Saturday at 8:00 am; gates open Sunday at 9:00 am. For more info visit www.MontgomeryRacewayPark.com.

World Series of Drag Racing Returns to Cordova Int'l Raceway

WEST PALM BEACH, Fla. - The World Series of Drag Racing

is returning to

Cordova International Raceway

in Cordova, Ill., after a one-year stay in Memphis, Tenn., IRG Sports + Entertainment announced today.

The 2017 World Series of Drag Racing is set for Aug. 25-27, 2017

; ticket information will be available in March.

The World Series of Drag Racing has a storied history with its inaugural event taking place in Lawrenceville, Ill., in 1953 and later transitioning to...

NHRA Division 4 Sportsman Performance Bonus Awards Increase Purses

DALLAS —

For the third consecutive year, the

School of Automotive Machinists & Technology (SAM Tech)

will put money back into Division 4 racers pockets. The SAM Tech Sportsman Performance Bonus Award purse will be aiming to increased payouts in the Stock Eliminator class at all six Division 4 NHRA Lucas Oil Drag Racing Series events this season.

The dedication of the School of Automotive Machinists & Technology (SAM Tech) is to show the winners and runner-ups at each event in Stock Eliminator they matter and they will receive the Sportsman Performance Bonus Award worth an additional $500 for the winner and ...

Specialty Auto Parts U.S.A., Inc. Announces Aftermarket Licensing Agreement With Mopar® Performance

Heads up, my Mopar-racing peeps, this is for you!

---

Specialty Auto Parts U.S.A., Inc

. is happy to announce the aftermarket's long-sought licensing agreement with

Mopar® Performance

, and enthusiasts can expect to see licensed Mopar parts in 2017! Products in the engine cooling and ignition categories will come first, to be followed by engine dress-up parts that Mopar enthusiasts have been demanding since Chrysler's muscle cars were new on the lot and the days of "Direct Connection"! Some of the dress-up products will benefit from new ...

King of the Coast Season Opener at Gulfport Dragway

Gulfport, MS – Gulfport Dragway

kicks of its 2017

King of the Coast

bracket series

Friday – Sunday, February 17-19

with big money races for Electronics, Footbrake, Sportsman and Jr. Dragster. The weekend starts with a Friday test & tune and gamblers race. Saturday and Sunday each have money races.

Electronics pays $4,000 Win, $500 Runner-Up, $350 Semi and $40 Round starting with 3rd Round Win. Payouts based on 75 entries. Entry is $85 for a single day or $165 for a two-race entry. 1st Round buybacks are $60.

Footbrake pays $2,000 Win, $300 Runner-Up, $150 Semi and $25 Round starting with 3rd Round Win. Payouts based on 50 entries. Entry is $70 for a single day or $130 for a two-race entry. 1st Round buybacks are $30.

Sportsman pays $150 Win, $50 Runner-Up and $25 Semi. Payouts based on 10 entries. Entry is $30 for a single day or $55 for a two-race entry. 1st Round buybacks are $15.

Jr. Dragster Age 8-9 pays $100 Win, $50 Runner-Up; Jr. Dragster Age 10-12 and Age 13-17 each pay $225 Win, $75 Runner-Up.

Gates open Friday at 4:00 pm; gates open Saturday and Sunday at 8:00 am. Visit www.GulfportDragway.com.

IHRA Drag Racing Returns To ESPN

WEST PALM BEACH, Fla. -

After a nearly two-decade hiatus, the

International Hot Rod Association (IHRA)

and

ESPN

have signed a multi-year agreement for the worldwide leader in sports to resume its partnership with the IHRA. The agreement is effective immediately; broadcasts begin when the 2017 IHRA Drag Racing season opens Feb. 3-5 at Immokalee Regional Raceway in Immokalee, Fla.

Sponsor News: S&W Names Randy Krause as Car Sales and Service Manager

Spring City, PA (January 27, 2017) – S&W Race Cars

has promoted veteran Sales Representative

Randy Krause

to the position of Car Sales & Service Manager. Mr. Krause's current responsibilities have been expanded to include new race car and shop service quotations, sales and scheduling.

"Due to increasing and unwavering demand, it was time to seek an additional qualified person to assist with managing our car sales growth and service scheduling," said S&W's President, Michael Weney. "Randy's 32 years of drag racing experience, combined with his sales expertise and outgoing personality, made him the perfect candidate for the newly formed position. During the past 26 months, I've had the pleasure of planning customer car builds again, and look forward to sharing the experience with him. Our group is extremely pleased that Randy answered the call."

Krause has been a drag racer for most of his life, and an S&W customer long before joining the company in 2008. He has appeared in many final rounds, won prestigious races such as the Race of Champions (2X) and Fun In The Sun Florida tribute to Scott Weney race. Randy is also a two-time Numidia Dragway track champion. His most recent on-track and personal accomplishment took place at the 2016 NHRA Division 1 Bracket Finals, where he won the Super Pro Championship and his daughter, Kaitlyn, won the High School Challenge Championship. In addition, they were awarded the ET Driver of the Year Award and Image of Youth Award, respectively. Team Krause credits their family and sponsors for their success: S&W Race Cars, Strange Engineering, Richmond Gear, Hoosier Mid-Atlantic & Precise Racing Products, McKnight Steel & Tube Co., PRP Racing Products, QA1, Moser Engineering, HydroGraphic Solutions, Andy Jensen Racing Engines, Sepanek Racing Transmissions, Paul's Converters & USA Auto Supply Philadelphia.

For additional information, please call Toll Free 1-800-532-3353 or visit S&W Race Cars at www.swracecars.com.

Tucson Dragway's 2017 Bracket Racing Points Program

For you racers in the Southwest, here's info submitted from Tucson Dragway (www.tucsondragway.com) about its 2017 bracket series. I always like seeing how different tracks run their bracket points programs.

---

"We are very excited to start the 2017 Team Tucson Race Season! We know Arizona has some of the best racers in the country and look forward to spending quality racing and time with family and friends. Thank you for your support and efforts to make Tucson Dragway your home track! There have been a lot of changes to Tucson Dragway in the past...

Getting To Know The Rocky Mountain Superchargers

Tony Arcuri

and

Tom Furches

used to live roughly 70 miles apart for more than two decades from the early 1990s until well into the New Millenium. Today, they are geographically much closer to each other. Yet, despite the physical difference, as eager, teen-age street racers, they began what is essentially a lifelong friendship couched around a competitive zeal.

"Their relationship dates back to their high school days," said Ed Arcuri, III, Tony's father and founder/CEO of Rocky Mountain Superchargers ("RMS"), the Colorado-based organization which competes ...

U.S. 19 Dragway's Top Eliminator Bracket Race

Albany, GA – U.S. 19 Dragway

will host its

Top Eliminator Bracket Race

on Saturday, February 11, 2017.

Payouts at 130+ cars:
$5,000 Win, $2,000 Runner-Up, $1,000 Semis and $250 Quarters. Entry $75, 1st & 2nd Round buybacks $30.

Payouts at 100 cars:
$4,000 Win, $2,000 Runner-Up, $400 Semis and $150 Quarters. Entry $75.

Payouts at 50 cars:
$2,000 Win, $1,000 Runner-Up, $200 Semis and $100 Quarters. Entry $75

Gates open at 11:00 am, racing at 1:00 pm. Visit www.us19-dragway.com for more information.

Senate Joins House in Support of RPM Act of 2017

Washington, D.C. (January 24, 2017)

– Today, the U.S. Senate joined the House of Representatives in reintroducing the

Recognizing the Protection of Motorsports Act of 2017 (RPM Act)

. The bipartisan bill (S.203), introduced by Senator Richard Burr (R-NC), protects Americans' right to modify street cars and motorcycles into dedicated race vehicles and industry's right to sell the parts that enable racers to compete.

The RPM Act is cosponsored by 14 members of the U.S. Senate. The bill ensures that transforming motor vehicles into racecars used exclusively in competition does not violate the Clean Air Act.

"SEMA extends its thanks to Senator Burr and the other cosponsors, and looks forward to working with Congress and the Trump administration to enact the RPM Act into law this year," said SEMA President & CEO Chris Kersting. "We call on the entire enthusiast community to again reach out to their federal lawmakers to request support for the bill. The RPM Act is the only solution that will ensure that this time-honored tradition and livelihood for millions of Americans will be preserved for generations to come."

To write a letter to your members of Congress, visit www.sema.org/rpm.

Don't Be Afraid Of The Deep
This is a reprint of my Bracket Racing 101 column from Drag Racer Magazine. If you're struggling to cut good lights then deep-staging should be considered.
In my columns Take Action For Reaction and Take Action For Reaction Part II, I discussed the two major components that comprise reaction time - the driver's reaction to the tree and the vehicle's reaction to the driver. The latter is somewhat easily adjusted: if the vehicle is leaving too quickly or too slowly the driver can leave at a different RPM, change the pressure of the slicks, or change the travel of the front suspension. But in the case of the driver's reaction time, what can be done if he or she is just inherently slow? Remember, both components of reaction time must equal .500 in order to equal a .000 light (assuming a 5-tenths tree).

Article continues HERE...

New Design Dragtime News T-Shirts

In addition to publishing The Dragtime News I've been hard at work designing new t-shirts, and I think I came up with a winner. They turned out great, and new for 2014 are women's sizes. These are high-quality, 100% cotton black t-shirts. The men's are Gildan and the women's are Hanes.

All quantities are extremely limited. Men's sizes are M, L, XL, 2XL and 3XL; women's sizes are M, L and XL. More info is on the T-Shirts page.
---
---
---
---
---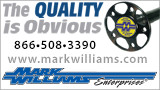 ---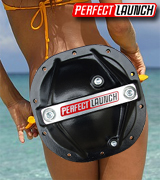 ---
---
---
---
---
---
Twitter: @DragtimeNews.
LIKE US on Facebook!

---
---
---
---
---
---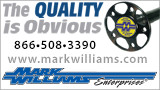 ---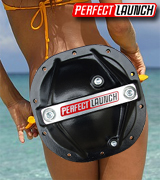 ---
---
---
---
---
---
Twitter: @DragtimeNews.
LIKE US on Facebook!

---
---
---
---
---
---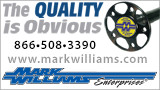 ---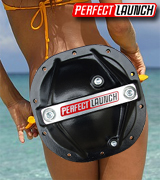 ---
---
---
---
---
---
Twitter: @DragtimeNews.
LIKE US on Facebook!

---
---
---
---
---
---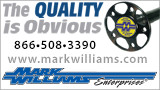 ---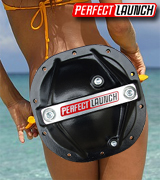 ---
---
---
---
---
---
Twitter: @DragtimeNews.
LIKE US on Facebook!

---