News & Events

Big Changes Coming to NHRA Pro Stock

From www.NHRA.com -

NHRA has announced a series of changes for the Pro Stock category designed to increase spectator appeal, make the class more relevant from a technology standpoint, and to enhance the overall pit experience for fans of the 200-mph factory hot rod class. The changes will be mandated in two waves. Three changes will take effect at the NHRA Sonoma Nationals, July 31, 2015, while several others will not take effect until the 2016 NHRA Mello Yello Drag Racing Series season. The three changes that are effective at Sonoma are designed to increase spectator appeal and enhance the overall pit experience for fans.

NHRA will require teams to back their racecars into the pits and leave engines uncovered so that spectators have better accessibility to see the racecars and interact with the drivers and crew members. A new rule also will discontinue the practice of crew members standing beside the cars to hold them in place as they begin their burnouts. Finally, NHRA will make it mandatory for teams to create automobile manufacturer identification headers visible on the racecars' windshields up to a maximum of 4.5-inches high, but not smaller than 4.25-inches.

Starting on Jan. 1, 2016, NHRA will require all Pro Stock teams to equip their cars with electronically-controlled throttle body fuel injection systems, making engines more relevant from a technology standpoint. In order to reduce and control costs for the race teams, an NHRA-controlled 10,500 Rev Limiter will be added to the fuel injection systems.

NHRA also will require Pro Stock teams to remove all hood scoops and reduce the length of the wheelie bars to a length specified by the NHRA Tech Department. Those changes are designed to make the racecar designs more relevant and to boost spectator appeal by increasing the unpredictability of the class through more "wheels up" launches from the starting line.

In addition, NHRA will work with new television partner FOX Sports to improve coverage and maximize exposure of the Pro Stock category through increased driver and team profiles and technical features, in addition to expanded on-track racing coverage.

"Pro Stock racing has a tremendous history with NHRA and proves each weekend by the close side-by-side finishes that it is one of the most competitive forms of racing in all of motorsports," said Peter Clifford, NHRA president. "Through these changes we hope to provide a platform so the Pro Stock class can evolve from a technological standpoint, yet reconnect with its roots by generating more interest and appeal among spectators." (photo: Bob Beucler / The Dragtime News)

2015 NHRA Div. 1 Jr. Dragster Championships at Numidia Dragway

Numidia, PA - The Northeast Jr. Drag Racing Championships are coming up August 5th – 9th, 2015 at Numidia Dragway and as always Numidia Dragway is making sure to give the participants plenty of opportunities to win by having a number of gambler's and high-roller's races.

Wednesday August 5th features a gambler's race; gates open at 10:00 am with time runs at noon. Thursday August 6th also features a gambler's race, with time trials a 11:00 am. There'll also be a shuttle to local area attraction Knoebels. Friday August 7th features time runs at 9:00 am, the Race Of Champions at 4:00 pm, the Numidia barbecue at 6:00 pm and a gambler's race at 7:00 pm (time permitting). Saturday August 8th includes a single time session at 8:30 am followed by eliminations at 12 noon. If 1st Round doesn't go your way, you can join the consolation race. Stick around for Sunday, August 9th for the High-Roller's Race.

Entry fees for the Divisional is $60; entry fees for the gambler's races are $30 per race; a $20 1st Round buyback is available. Entry fee for the High Roller's race is $50, and there's a $20 1st Round buyback.

Visit www.NumidiaDragway.com for more info.

Little River Dragway's Day of the Drags
Holland, TX - To our friends in the Lone Star state, if you race a 1963 or older car bring it to Little River Dragway for the 14th Annual Day of the Drag Race on Friday & Saturday, July 31st & August 1st, 2015.

Cars must be American-made, 1963 and older to qualify to race on Friday night and all day Saturday (that's pretty hard-core when my '64 Dodge wouldn't make the cut). All races are in the 1/8th mile. Dial-ins will be set by your fastest pass during time trials, no sandbagging and brakes at the top end.

Your racing class is determined by the time you are running on the track during time trials. Leisure Class (LC) is10 secs and slower. Street Class (ST) is for 8 - 9.99 secs. Comp Class (CC) is 6.51 - 7.99 secs. Super Comp Class (SC) is 6.50 and faster. Vintage Engine Class (VE) is for cars that have engines designed before 1954. A mix of Flatheads, Inline 6/8's, Cadillac, Oldsmobile, Dodge/Desoto/Chrysler wedge and Hemis and Y Block Fords.

Racer entry on Friday is $10. Racer entry on Saturday is $20, and a $10 buyback will available to first-round losers. Gates open at 3:00 pm on Friday with time runs from 6 pm to 10 pm. Gates open at 9 am on Saturday, with time runs at 10 am and eliminations at 2 pm. There'll also be exhibition runs by dragsters, gassers and altereds throughout the day.

For more information visit www.littleriverdragway.com.

Mega Mopar Action Series at Memphis International Raceway

Millington, TN –

Bring your Pentastar car to

Memphis International Raceway

on

Friday & Saturday, July 31 & August 1, 2015

for the

Mega Mopar Action Series

. Includes a car show, swap meet, a pro show, a midway, and of course lots of Mopar drag racing.

Trophy race classes are Street Mopar, Tuff Truck, Hemi Challenge and Charger vs. Challenger. Entry is $25. Money bracket classes are Bracket 1 (with electronics, pays $800 Win, $300 Runner-Up, $100 Semis. Entry is $50, 1st or 2nd round buybacks are $30) and Bracket 2 (no electronics, pays $600 Win, $200 Runner-Up, $75 Semis. Entry is $40, 1st or 2nd round buybacks are $20).

Gates open Friday at 7:30 pm with a test & tune from 8 pm – midnight. Gates open Saturday at 8 am with time trials at noon and eliminations at 2:30. Visit www.RaceMIR.com for more info.

Luskville Dragway's 2015 Bracket Bonanza

Racers, if you've ever been thinking of going for some racing in the Great White North, then get to

Luskville Dragway's 34th Annual Bracket Bonanza

. It's coming up

Friday – Sunday, July 31 – August 2. 2015

.

On Friday afternoon there's a door car high roller race. Friday night there's a $20K Big Dog Shootout. Saturday's and Sunday's Super Pro pays $10,000 to win each day; Saturday's and Sunday's Semi Pro pays $2,000 to win each day.

There'll also be jet cars, fireworks and a live band. For more information including gate times and entry fees please contact the track at www.LuskvilleDragway.com.

Teaser Photos from the 2015 Old Days Drags at Old Bridge Township Raceway Park

We spent the afternoon of Sunday, July 26, 2015 at the 36th Annual Old Time Drags & Rod Run / 13th Annual Funny Car Reunion at Old Bridge Township Raceway Park in Englishtown, NJ for an upcoming Dragtime News On Location segment. Join the email list to be alerted when it's published (sign-up at the upper-right of this page), but until then here are a few teasers!

Sponsor News: XFI Sportsman™ Throttle Body EFI Engine Control System from FAST

The XHI Sportsman Throttle Body EFI system

from

FAST

is designed for racers and enthusiasts who want more control than EZ-EFI®/EZ-EFI 2.0® but a simpler option than full XFI 2.0™. The programmable and custom-tunable unit is now available with a 4150-style, 1200-horsepower-capable throttle body to provide easy installation when upgrading a previously carbureted setup. The throttle body is based on the popular EZ-EFI 2.0® version. XFI Sportsman™ throttle body features the same throttle body that's available w/ EZ-EFI 2.0®. Higher flowing & higher HP-capable over original EZ-EFI®. All sensors plug into main harness via single connector. Holley carb-style: throttle linkage, overall height & 4150 bolt pattern. (8) hidden injectors; uses (4) at idle & phases in additional (4) as needed. Supports stock-to-1200HP; E85-capable up to 800HP.

For more information visit the XHI Sportsman Throttle Body EFI system page at the FAST website HERE.

Bracket Battles To Earn Championship Points Intensify at Palm Beach International
JUPITER, Fla. - When the IHRA Summit SuperSeries Bracket Racing Series returns from its summer vacation on Saturday, August 1 at Palm Beach International Raceway (PBIR), drivers and teams will have the points championship and the postseason on the line. There are the fights for season championships as well as the cutoff for the IHRA Team Finals as drivers are jockeying for 40 positions available on the PBIR team.

The 2015 season in Top Eliminator (Box) has seen Bill Pollard (pictured) atop the championship standings since February. Pollard boasts only a 50 point lead over second place Randy Weber and 82 point lead over third place James Snyder. With the standings this close Pollard will have to hold off the competition to take home the championship.

In Super Eliminator (No Box) it's Sonny Freeland with a commanding lead of 93 points over John Taylor in second and 124 points over third place Richard Mortell. Freeland has dominated the 2015 season from the very first race where he took victory and is now poised to win the championship.

In Street Bike there has been a good fight all year among the top four riders. Clarence Goins, Randy Mackail, Rodney Pimetal, and Tom Ivy have all seen several finals throughout the year putting together consistent races every time they unload. Tom Ivy leads this group by 94 points over second with his 2 wins, 2 runner ups, and several quarter final appearances this year.

The championship battle in Jr. Dragster is a very close one with only 14 points separating first and second place. Amanda Foley leads with 416 points, followed by Jennifer Craft at 402 points, and Kyle Philhower at 352 points. Foley and Craft have traded the championship lead several times throughout the year. Keep an eye on this battle as it should prove to be very exciting season finale for the up and coming stars of drag racing.

In the Quick 16 classes the competition is undoubtedly the closest out of all classes competing. In Quick 16 Door Car only 73 points separate the top 21 drivers. Steve Hatfield leads the way with 91 points, followed by David O'Bryon at 82 and David Friedenberg at 80. The battle in the Quick 16 Dragster tells almost the same story. Only 71 points separate the top 15 drivers. Johnny Tolisano leads the way with 101 points, followed by Claude Debonis with 82 points and Andrew Pearce at 71 points.

Gates on Saturday open at 3 p.m. with timed runs beginning at approximately 5 p.m. For more information regarding PBIR, please visit www.RacePBIR.com.

Through The Lens of Mike Lacelle: 2015 Syracuse Nationals Car Show

Dragtime News reader Mike Lacelle sent in a few photos from the 2015 Syracuse Nationals Car Show. Mike is a long-time hard-core racer. He writes, "My home track was Luskville Dragway years ago and I still visit at the big events there. I have raced two front engine dragsters in the 70s and 80s, one with a small block and the other with a big block. I was NHRA Division 1 licensed for C/ED and Super Comp and started racing at ESTA Dragway in Cicero, NY. After receiving a Nikon Certificate of Excellence for my photography I continue to bring my cameras whereever I go. My wife and I have been to most major NHRA events across the USA."

As you can see, there was an awful lot of history on display at the show and Kenny Youngblood from Fuel Coupe Magazine was even there signing autographs. Mike, thank you for being generous enough to share some of your images with us.

Vitez Takes Win at TNT Super Series at Lancaster, Moves Into 3rd Place

LANCASTER, NY - Jason Vitez from Elma, NY took the win on Friday, July 17 at Lancaster National Speedway & Dragway in the Joe's Transmission TNT Super Series.

Vitez drove Jon Jablonski's 1967 Chevrolet to 12th on the qualifying sheet heading into round one. There he made quick work of Sam LoVetro Jr and then Jerry Highway in round two. Round three saw Jeff Sobczynski miss the tree with a .561 to Vitez's .508 and then he just couldn't get there.

Next it was a bye to the final where he faced 2012 TNTSS Champion David Surmatchewski. Both drivers got away clean with only .015 separating them on the tree. At the big end it was Vitez running dead-on-4 and pushing Surmatchewski under with a 6.986.

The night was full of excitement as the Nova developed a misfire in the second qualifier. Said Vitez, "We thrashed to find the problem with the help of Kenny Joz, Dennis O'Brien and Zac of course and a lot of bystanders holding flash lights." Vitez said trying to get a handle on the car was a bit of problem with the small engine but they finally did. "We had some luck on our side tonight. Special thanks to my crew Zac and Dennis, Jon and Nicole and Joz. Also to Kimberly, Brooklyn and Logan for their good lucks as we ran out the door. And of course, the boys back at the shop"

Dave Milcarek's Photo Flashback: Brandon Bernstein at Maple Grove Raceway, 2006

Thanks to renowned drag race photographer Dave Milcarek for sharing photos from his archive with us. Dave is just as busy as ever, photographing weekly at Old Bridge Township Raceway Park in Englishtown, NJ and Atco Dragway in Atco NJ, as well as at events at other tracks in the Northeast. See his work at www.DaveMilcarek.com. (photo by Dave Milcarek)

Tech, Tests & Installs
Bracket Racing 101
Visit the Tech, Tests & Installs main page.
Visit the Bracket Racing 101 main page.

NHRA Enters Long-Term Partnership with FOX Sports

Glendora, CA - NHRA

and

FOX Sports

officials have jointly announced that starting in 2016 the NHRA Mello Yello Drag Racing Series will be televised by FOX Sports 1 (FS1) with four events airing on the FOX national broadcast network during each season of the long-term agreement, providing the world's fastest motorsport with live coverage of a majority of its events.

FOX Sports, which is already the home to high-profile races in NASCAR, Monster Energy Supercross, the FIM MotoGP World Championship, the TUDOR United SportsCar Championship, the FIA World Endurance Championship, the 24 Hours of Le Mans and the fully electric FIA Formula E Championship, among others, will significantly expand on its annual motorsports coverage when it adds NHRA Mello Yello Drag Racing Series programming to the lineup next season.

The agreement calls for FS1 to provide coverage of Friday and Saturday qualifying and Sunday eliminations for each NHRA Mello Yello Series event, with a minimum of 16 Sunday eliminations shows to be presented in a live coverage format, and the remainder shown either in weekend afternoon or primetime time slots. Four of those live elimination shows will air on the FOX national broadcast network.

"This really is a game-changer for NHRA regarding the presentation of our marquee product, the NHRA Mello Yello Drag Racing Series," said Peter Clifford, NHRA president. "FOX Sports promises to be just the right media partner we've been looking for to help give our professional series the stage it deserves and to provide our passionate fans the timely, quality coverage they are craving."

The Sunday elimination shows will consistently be presented in three-hour programs and the Friday/Saturday qualifying shows will be two-hours of coverage. In addition, FS1 and FS2 will provide multiple re-airs for all of the events. FS1 also will provide coverage of select NHRA Lucas Oil Drag Racing Sportsman Series events. In total, FOX national networks will feature more than 450 hours per year of NHRA programming.

The deal also includes NHRA racing on FOX Sports Racing in Canada and the Caribbean, as well as FOX Sports GO, the critically acclaimed app that provides live streaming video of FOX Sports content at home or on the go, and now available in 70 million households. Customers of participating video providers may access the live stream of FOX Sports' NHRA programming through the FOX Sports GO app for iOS, Android, Fire Tablets and Fire Phones, Amazon Fire TV and Fire TV Stick, select Windows devices, and on desktops through FOXSportsGO.com. Fans can download the mobile app for free from the iTunes App Store, Google Play, Amazon App Store and Windows Store.

Hotels Are Filling Fast for 2015 Performance Racing Industry Show

Attention racers who are in the racing industry (engine builders, chassis builders, speed shops, etc) and are planning to attend

The 2015 Performance Racing Industry Show

in Indianapolis in December: downtown Indianapolis hotels are filling up quickly but PRI has you covered, as they have arranged for complimentary shuttle service to and from the Indiana Convention Center with more than a dozen airport and Plainfield-area hotels, including the Crowne Plaza Indianapolis Airport (pictured).

The Performance Racing Industry Show is critical to anyone in the performance industry. If you're in the business and have not yet attended, it is a must. Go to our Dragtime News On Location page and check out our coverage from past shows to see what you've been missing. Visit PRI Housing HERE and secure your accommodations today.

Old Time Drags and Rod Run Coming Up at Englishtown

Englishtown, NJ - Sunday, July 26, 2015 is the Old Time Drags and Rod Run at Old Bridge Township Raceway Park in Englishtown, NJ, also including the Funny Car Reunion.

Racing includes the North East Timing Organization, The East Coast Gassers and a variety of bracket racing classes including Class A – 10.00-11.99, Class B – 12.00-12.99, Class C – 13.00-14.99, Class D – 15.00 and above and Class NC - New Competition Cars. Winners of Classes A-D compete in the King of the Hill Eliminator. No electronics, transbrakes or delay boxes allowed. No Raceway Park Buck Points Racers from past 5 years.

Class NC is for 1979 & older, any late style engines accepted. All bracketized racecars will run this eliminator-management discretion. Electronics ok – No Delay Boxes allowed. Anything goes.. 1 time trial. Does not run in the King of the Hill. Trophies to Winner and Runner-Up / No payout.

NETO: must be a member to compete in Nostalgia Eliminator (9.50 and slower, dial-your-own) or Comp Eliminator (7.00-9.50, Pro Tree, 1/4 second interval dial-in)

All cars will be NHRA inspected. Helmets required. Seat Belts required. Slicks and open exhaust allowed in all classes. Each individual will dial in their E.T. for the eliminator. Inspection will be liberal, but the following will be required: a) all roadsters will be inspected on an individual basis for safety. 13.49 and quicker need roll bar; b) all T-Buckets need roll bars. Coupes and sedans running 11.49 or quicker need roll bars; c) Safety Scatter Shields required in modified engines using stick shift trans.

Gates open at 8:00, time trials at 10:00 am. Visit www.racewaypark.com for more info.

Sponsor News: ATI's New Overdriven Super Damper for HEMI Hellcat

Looking for more power from your Hellcat? Earlier this year, ATI Performance Products, Inc., unveiled the first direct bolt on Hellcat Super Damper in OEM diameter – part #918483. Now ATI is proud to introduce its all-new 10% Overdriven Super Damper (Part # 918485) for the 2015+ HEMI Hellcat 6.2L Supercharged engine. The new 8.9" diameter, 2024 Billet Aluminum-shell damper with a steel hub, increases boost by 3 psi and with custom tuning has yielded 60 more HP at the rear tires using 93 octane pump gas, and even more on E85. The ATI Super Damper is better capable of handling a wider variety of driving habits that Hellcat owners will put their new cars through, especially with the added HP! OEM dampers are optimally tuned to a narrow band of perceived normal driving conditions and do not perform well outside of those limits. The ATI Super Damper can handle any engine speeds

and driving conditions that get thrown at it to better protect your engine. ATI Super Dampers provide balanced dampening of torsional crankshaft vibrations through all RPM ranges and exceed SFI 18.1 Safety Certification for competition use.

More info about the new ATI Hellcat damper is HERE.

Triple $5Ks Coming Up at Atmore Dragway

Atmore, AL -

Our friends in the Southeast should put

Atmore Dragway's Triple $5Ks

on their calendars for

Friday – Saturday, July 31st – August 1st, 2015

.

The $5Ks are for Super Pro (Top ET) cars. Each $5K pays $5,000 Win, $1,000 Runner-Up, $300 Semis, $200 Quarters and $100 Eighths. Single day entry is $125; 1st Round buybacks are $50. Weekend entry is $250. All payouts based on 80 entries.

Hey, No Box racers: Atmore has you covered this weekend too, with three $2Ks. Each No Box race pays $2,000 Win, $500 Runner-Up, $200 Semis, $100 Quarters and $50 Eighths. Single day entry is $60; 1st Round buybacks are $25. All payouts based on 40 entries.

All racing is 1/8th-mile. Double entries allowed. Deep staging honored. Cross-talk will be in use. Gates open Friday at 12:00 pm with time trials at 5:00 pm and eliminations following. Gates open at 7:00 am on Saturday, with time trials for Race 1 at 8:00 am and time trials for Race 2 after the conclusion of the first race.

For more information visit www.AtmoreDragway.com.

NHRA Stock / Super Stock News: 2015 Mid Year H.P. Adjustments Announced
Glendora, CA - The following Stock/Super Stock horsepower changes were released July 14, 2015 produced by the Automatic Horsepower Factoring System (AHFS). This is the first of two scheduled horsepower adjustments for this year. All changes are effective July 14, 2015. It should be noted that these changes include only results produced by the AHFS, and do not include written letters or requests. Those changes are listed separately.

The AHFS is a program based on actual run data compiled from all available runs at NHRA events. The data-based format provides the ability to calculate average performances for any class and/or engine combination in Stock and Super Stock. The trigger point for the system is 1.00-second or more under the respective index, and must be produced on two different occasions. Engine-combination averages and class averages are then computed and analyzed to determine if a change is warranted. The amount of change is calculated on a stepped percentage basis. Where applicable, adjustments will be effective for the specific car model or body style being evaluated. An automatic adjustment is instituted outside the two-time a year process when a 1.20 and under run is recorded during any NHRA event

Any comments, thoughts, or requests must be sent in writing to: National Hot Rod Association; Technical Department; attn: AHFS; P.O. Box 5555, Glendora, CA 91740; or e-mail at the contact form found at www.nhraracer.com/ahfs.asp.

IHRA Summit SuperSeries Winding Down at Palm Beach International Raceway

Jupiter, FL -

The penultimate

IHRA Summit SuperSeries

race at

Palm Beach International Raceway

for the 2015 season is coming up on

Saturday August 1, 2015

. Classes during this race will include Top Eliminator, Super Eliminator, Quick 16 Dragster, Quick 16 Door Car, Street Bike, and Junior Dragster.

Top Eliminator (Box) pays Winner $1,000, Runner-Up $400, Semi $125 and Quarters $50. Entry $50, Buy Back $25. Super Eliminator (No Box) pays Winner $800, Runner-Up $400, Semi $125 and Quarters $50. Entry $40, Buy Back $20. Street Bike pays Winner 50%, Runner-Up 25%. Entry $30, Buy Back $15 Junior Dragster pays Winner $150, Runner-Up $100, Semi $25. Entry $20, Buy Back $10. Quick 16 Door Car and Quick 16 Dragster (two separate classes) each pays Winner $1,100, Runner Up $400, Semi $150. Entry $125. Complete 16-car field required for full payout.

Gates open at 3:00 pm, time trials at 5:00 pm. Visit www.RacePBIR.com for more information.

Wrap-Up: Mid Atlantic .90 Association at Cecil County Dragway, July 11-12, 2015
Cecil County Dragway - Rising Sun, Md (July 11th & 12th) - The Mid Atlantic .90 Association got back into gear after two months off with race # 3 & 4 of the 2015 season at Cecil County Dragway. On Saturday, Don Bangs (Super Comp), Earl Nichols Jr. (Super Gas) and Marty Ganjoin (Super Street) claimed victory. On Sunday Kevin Scholl (Super Comp), Iggie Boicesco (Super Gas) and Daryl Peters (Super Street) were the last ones standing. Continued here...

IDBL Bike Fest at Maryland International Raceway

Mechanicsville, MD -

Attention to our two-wheeled racing friends in the mid-Atlantic:

the 15th Annual IDBL Bike Fest

is coming up

Friday-Sunday, July 24 – 26

at

Maryland International Raceway

. Classes include Pro Street, Real Street, 4.60 Index, 5.60 Index, Crazy 8s, Top Sportsman, Pro ET and Street ET

Pro Street pays $3,000 Winner, $1,000 Runner-Up

, $250 Semis, $150 Quarters and $100 Eighths. $200 Entry.

Real Street and 4.60 Index each pays $2,000 Winner, $500 Runner-Up

, $150 Semis, $100 Quarters and $50 Eighths. $150 Entry.

5.60 Index pays $1,000 Winner, $400 Runner-Up

, $100 Semis and $50 Quarters. $75 Entry.

Crazy 8s pays $1,000 Winner, $300 Runner-Up

, $50 Semis and $25 Quarters. $50 Entry. The entry fees for these classes include rider admission for Saturday and Sunday.

Top Sportsman pays $3,000 Winner, $500 Runner-Up

, $150 Semis and $75 Quarters. Top Sportsman racers must purchase a 2-Day Pro E.T. Tech Card.

Pro ET pays $3,000 Winner, $500 Runner-Up

, $150 Semis, $75 Quarters and $50 Eighths. $70 1-Day Entry Fee or buy a two day entry for $120.

Street ET pays $1,000 Winner, $300 Runner-Up

, $50 Semis and $25 Quarters. $50 1-day entry or buy a two day entry for $80.

All payouts are guaranteed. No memberships required but riders must have IDBL decals on both sides of the motorcycle to enter competition. Decals are $1 each and are available at every event in Race Control. Visit www.RaceMDIR.com for more info.

Midnight Madness at Auto Plus Raceway
Gainesville, FL - The next Midnight Madness at Auto Plus Raceway in Gainesville, FL is set for Friday, July 31, 2015. Racers, this is open to all street AND race cars, trucks, motorcycles and features heads-up 1/4 mile drag racing on a fully prepped racing surface with state-of-the-art timing system. Pro / Full tree option; Sunoco Racing Fuel sold during event. New for 2015, Auto Plus Raceway will be awarding a "Best Appearing" award at every Midnight Madness event in 2015.

Gates open at 7:30 pm, racer entry is only $25. Visit www.AutoPlusRaceway.com.


Sponsor Spotlights
PROFORM® Parts
Moroso Performance Products
Trailer Tires & Wheels

PROFORM® Parts is a manufacturer of creative products from innovative concepts; Proform's goal is to provide their customers with high-quality products at affordable prices - thus delivering maximum value.

With more than 25 years in the high-performance aftermarket, the PROFORM® line was the first to popularize affordable and 100% new (not rebuilt) starters, alternators, stock harmonic balancers and distributors; the first to offer the 2-piece timing chain cover, the 2-stage in-line fuel filter, HEI distributor tune-up kits, and direct-replacement carburetor main bodies; the holder of the patent rights to elegant, corrosion resistant ...

Moroso Performance Products manufactures over 4,000 products, from oil pans and oiling systems, to ignition wire, ignition components, valve covers, fuel system equipment, air cleaners, hard-core racing tools, chassis and suspension equipment and many other performance parts. The company has an impressive list of customers from grass-roots racers to top level NASCAR® and NHRA/IHRA race teams.

The Connecticut-based manufacturing operation is home to Moroso Performance Products and Competition Engineering - The Chassis People. The company also owns Moroso Wire Technologies ...

Trailer Tires and Wheels is your source for all trailer tires, wheels and accessories. Trailer Tires and Wheels has more than 30 years' experience in the trailer tire and wheel industry and works directly with engineering departments and OEM manufacturers to strive to make safety priority #1.

Trailer Tires and Wheels is dedicated to sharing information regarding trailer tire and wheel safety that is collected from national committee sources.

Jiffy-tite
Meziere Enterprises
AED Competition

Jiffy-tite Inc. is an OEM supplier of fluid connection systems for the automotive industry and is the OEM's choice for plumbing connections on brands all over the world. There are over 300 million Jiffy-tite devices in service in vehicles worldwide including Chevrolet, Ford, Cadillac, Chrysler, Mercedes-Benz, Harley Davidson, Caterpillar and more.

Jiffy-tite's Motorsports' product line includes a unique line of Quick-Connect / Quick-Disconnect Fluid Fittings.

Meziere Enterprises is a family owned and operated company that specializes in cooling systems & accessories, flexplates & accessories, starters & accessories and chassis components & accessories.

For 27 years Meziere's goal has been to provide its customers with the very best products they can produce. That starts with designs aimed at solving problems common to the performance vehicles and their demanding parameters. It is executed by the company's wide array of machining and manufacturing capabilities and attention to detail. It is supported by outstanding tech and customer service.

AED Competition was founded with one basic premise in mind - the manufacturing of high quality components at reasonable prices. The company manufactures performance and competition CNC-machined carburetors and also carries an extensive fuel system parts line-up that is second-to-none along with support and service capabilities to match.

AED's background includes over three decades of research, design and development of high performance components.

ATI Performance Products
Comp Cams
Powermaster Performance

ATI Performance Products is a family owned and operated company that has been in business for over 50 years.

The company specializes in racing transmissions, torque converters, engine dampers and the internal parts for each. ATI races what they sell so you can be sure what you're buying has already been race proven. Everything they make is manufactured under the roof of their 30,000+ sq/ft facility located in Baltimore Maryland.

For more than 35 years, COMP Cams has servied as the preferred valve train partner of racers, engine builders and enthusiasts the world over. Whether the company is working with a professional race team or a weekend mechanic, its commitment to building the highest-quality components and providing unparalleled customer service is unwavering.

COMP Cams employs the aftermarket's largest and most highly trained engineering staff, and its technicians provide a wealth of knowledge unrivaled in the performance aftermarket.

Powermaster Performance Starters & Alternators has been manufacturing new starters and alternators in their 145,000 sq. ft. facility since 1981. Powermaster Performance builds a wide range of starters, alternators, and Powergens for all types of domestic vehicles. With adjustable voltage alternators weighing less than 6 pounds all the way up to diesel truck starters and high amp alternators to make sure the race car gets to the track!

Mark Williams Enterprises
Stroud Safety
Auto Meter Products

It was fifty years ago in 1964 when Denver racer Mark Williams decided to quit his machinist job at John Bandimere, Sr's speed emporium and go into business for himself building race cars. In the ensuing years Mark Williams Enterprises became the "go to" shop for High Country racers. In addition to the fuel dragster he campaigned with the late Bill Rice, racers like the Kaiser Bros., John Abbott, Vern Moats, Vern & Brian Raymer and Motes & Williams demonstrated the prowess of M-W's chassis'. The word spread, and soon racers like "Ohio George" Montgomery and Florida's Jerry Gwynn were winning NHRA events with Mark Williams' chassis. Williams himself won the Division V Top Fuel Championship when partnered with Larry Frazier. \

Stroud Safety started with one product, the drag chute, and now manufacturers over 150 products with new products introduced annually. Almost every type of racing all over the world uses Stroud Safety products.

Stroud Safety also supplies fire suppression systems and manufactures an extensive line of fire suits, personal restraint systems, window netting, and general racing and shop accessories. Custom design is a specialty at Stroud. With a wide range of color options and on-site design and engineering, most products can be configured to meet specific needs of the customer. Where applicable, all Stroud products are SFI certified with re-certification available for required intervals.

Founded in 1957, Auto Meter Products, Inc. is a high technology company based in Sycamore, IL USA, focused on performance and racing automotive instrumentation and electronics. With a state-of-the-art cellular manufacturing operation, world class ISO 9000:TS 16949 Certified Quality System, an advanced engineering team, and product technology that is unmatched in the instrumentation marketplace, Auto Meter has been a leader in the performance aftermarket for generations. The company's products include the Dedenbear STSK Throttle Stop, the Auto Meter Ultimate DL tachometer, Auto Meter Street & Race Dash and SPEK-Pro Gauges.

New Design Dragtime News T-Shirts

In addition to publishing The Dragtime News I've been hard at work designing new t-shirts, and I think I came up with a winner. They turned out great, and new for 2014 are women's sizes. These are high-quality, 100% cotton black t-shirts. The men's are Gildan and the women's are Hanes.

All quantities are extremely limited. Men's sizes are M, L, XL, 2XL and 3XL; women's sizes are M, L and XL. More info is on the T-Shirts page.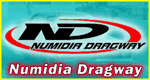 ---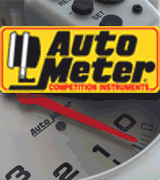 ---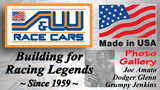 ---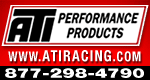 ---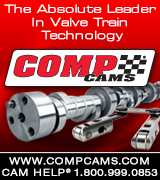 ---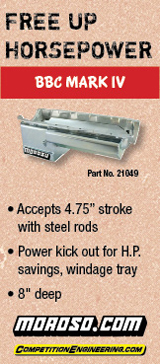 ---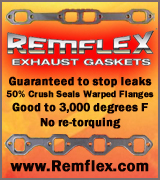 ---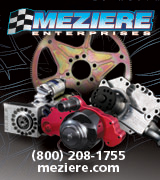 ---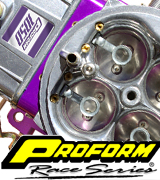 ---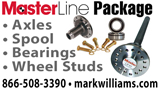 ---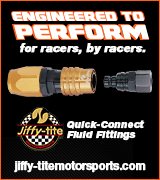 ---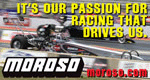 ---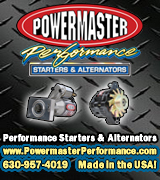 ---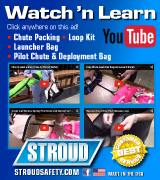 ---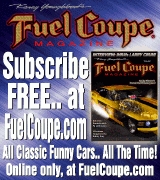 ---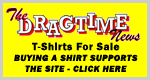 ---
---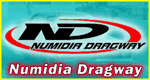 ---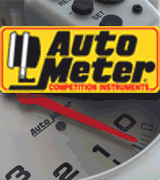 ---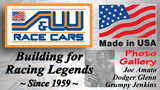 ---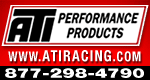 ---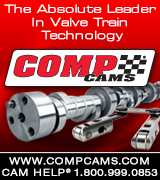 ---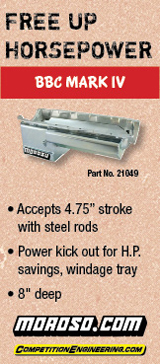 ---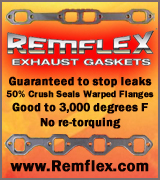 ---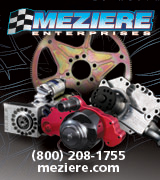 ---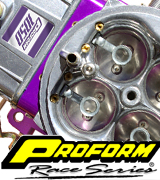 ---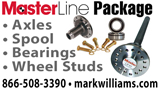 ---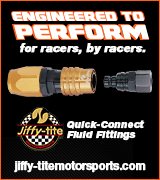 ---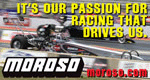 ---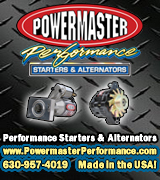 ---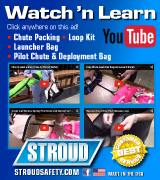 ---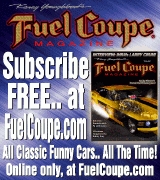 ---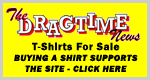 ---
---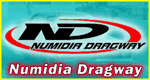 ---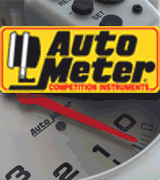 ---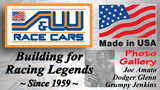 ---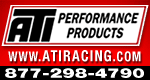 ---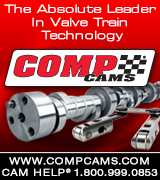 ---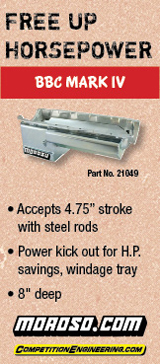 ---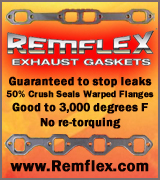 ---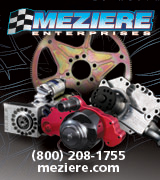 ---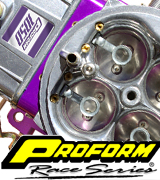 ---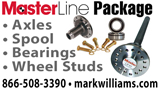 ---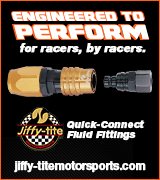 ---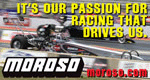 ---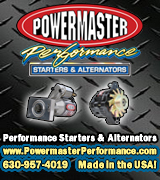 ---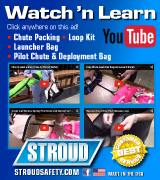 ---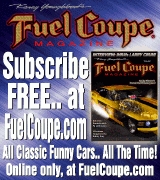 ---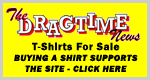 ---
---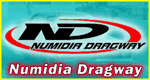 ---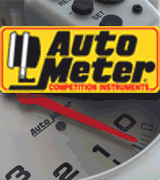 ---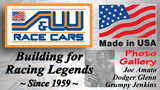 ---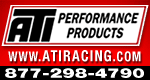 ---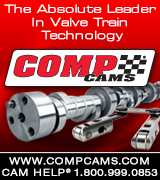 ---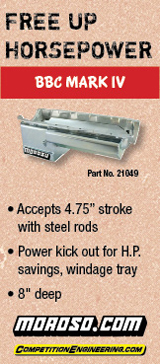 ---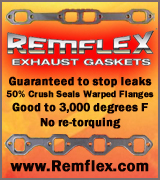 ---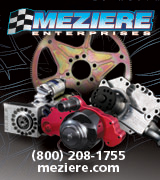 ---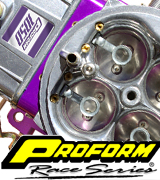 ---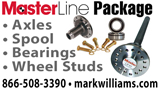 ---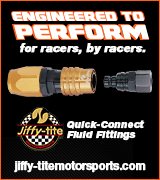 ---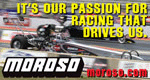 ---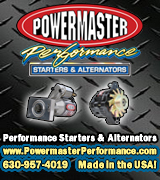 ---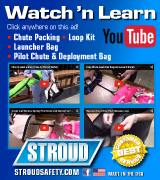 ---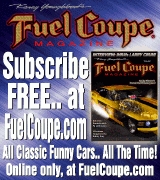 ---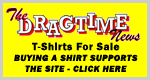 ---
---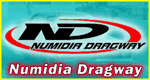 ---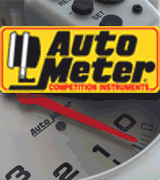 ---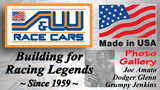 ---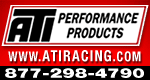 ---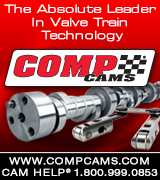 ---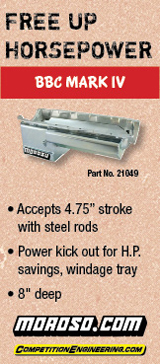 ---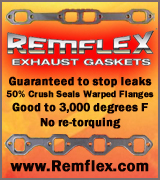 ---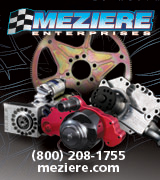 ---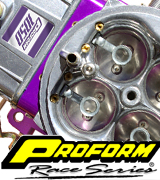 ---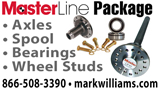 ---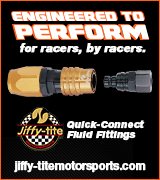 ---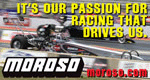 ---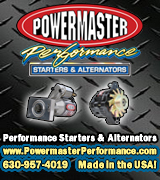 ---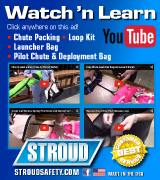 ---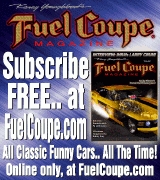 ---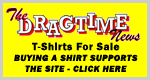 ---
---