Please Support Our Advertisers: visit their websites for more info. Clicking an ad will not take you out of The Dragtime News; the advertiser's website will simply open in a new window.

---

News & Events
Enders-Stevens To Skip Sonoma, Seattle Races

How well is Erica Enders-Stevens doing leading the Pro Stock points? Well enough to have the luxury of skipping two races. You go, girl! Enders-Stevens will skip the NHRA national events in Sonoma, CA and Seattle, WA in order to better prepare for the rapidly-approaching Countdown to the Championship, Elite Motorsports team owner Richard Freeman announced recently at Bandimere Speedway. Enders-Stevens has led the points since March, making her the most prolific racer in the pro classes this season.

"This has been the game plan for us from the start," Freeman said. "The fact we've had such a great year and Erica has been driving so well is bringing more attention to this move but we never intended to run the entire schedule. We don't have a major sponsor, so there are no commitments to fulfill. The rest of our supporters are totally onboard. We've got some things we want to work on to prepare for the last few regular-season races and especially the Countdown. I really believe we'll still be in the points lead, even skipping Sonoma and Seattle, or we'll be close enough to get that No. 1 ranking back in the two races before the Countdown starts."

Enders-Stevens leads the Pro Stock class with four victories this season, also winning the non-points K&N Horsepower Challenge in Las Vegas. She has collected at least one round-win at every race and has led the points standings after 10 of 14 races. Her 241-point lead at the start of this weekend's race is the largest in any professional class.

The Houston native's victory on July 6 in Norwalk, Ohio, was the 10th of her career, making her only the third female to post double-digit national event victories in NHRA history (along with three-time series champions Angelle Sampey and Shirley Muldowney). She is far and away the most successful woman in Pro Stock class history with 10 career victories, eight No. 1 qualifiers, and 143 elimination round-wins. She is the only female to have won or been top qualifier in Pro Stock.

"We've got lots of goals left to accomplish, not the least of which is winning the Mello Yello Pro Stock championship," Enders-Stevens said. "The guys will have this Camaro ready to win Brainerd and Indy and all six races in the Countdown. I don't believe this will affect our plan of attack at all. It's a team decision and obviously every decision Richard has made this year has worked out perfectly, so we'll go home and prepare for Brainerd."

This is the first time in NHRA's playoff era that a class points leader has willingly skipped races. The next race for the Elite Motorsports team will take place Aug. 14-17 with the Lucas Oil NHRA Nationals in Brainerd, Minn.


---

LODRS at Atco Dragway

Atco, NJ – Atco Dragway hosts the NHRA Division 1 Lucas Oil Drag Racing Series on August 1st – 3rd, 2014. Classes in competition will be Super Street, Super Gas, Super Comp, Stock, Super Stock, Comp Eliminator, Top Sportsman, Top Dragster, Top Alcohol Funny Car and Top Alcohol Dragster. All the good stuff! Also on the schedule is the KC Jones Jet Train and the Danny O'Day wheelstander.

Racer entry is $170. Gates open Thursday, July 31st for parking and a track-operated $75 test & tune. Gates open Friday, Saturday and Sunday at 7:00 am. Visit www.Atco-Dragway.com for more info.

---

Jr. Dragsters Will Be The Stars at Numidia Dragway

Numidia, PA - The Northeast Jr. Drag Racing Championships are coming up August 6th – 10th, 2014 at Numidia Dragway.

Numidia Dragway is making sure to give the participants plenty of opportunities to win by having a number of gambler's and high-roller's races. Wednesday August 6th features a gambler's race; gates open at 10:00 am with time runs at noon. Thursday August 7th also features a gambler's race, with time trials a 11:00 am.

Friday August 8th feature tine runs at 9:00 am, the Race Of Champions at 4:00 pm, and the Numidia barbecue at 6:00 pm. Saturday August 9th includes a single time session at 8:30 am followed by eliminations at 12 noon. If 1st Round doesn't go your way, you can join the consolation race. Stick around for Sunday, August 10th for the High-Roller's Race.

Entry fees for the gambler's races is $30 per race; a $20 1st Round buyback is available. Entry fee for the High Roller's race is $50, and there's a $20 1st Round buyback. Visit www.NumidiaDragway.com for more info.


---

East Coast Corvette Show & Go at Englishtown
If you own a Corvette, then Saturday, July 26th is your day at Old Bridge Township Raceway Park in Englishtown, NJ. The 27th Annual East Coast Corvette Show & Go includes all-Corvette drag racing and car show. Drag classes include dial-your-own bracket racing. Cars must have street mufflers. Convertibles must have top or roll bar. Racer entry is $30. Gates open at 9:00 am with time trials at 10:00 am and eliminations at 1:00 pm.

Visit www.RacewayPark.com for more info.

---

MIRock Superbike Series at Maryland Int'l Raceway

The MIRock Bike Fest comes to Maryland Int'l Raceway Friday – Sunday, July 25th – 27th, 2014.

Racing classes include Pro Street ($150 entry), Real Street ($100 entry), 4.60 Index ($150 entry), 5.60 Index ($75 entry), Crazy 8s ($50 entry), Top Sportsman ($100 entry), Pro ET ($60 one-day entry, $100 two-day entry), Street ET ($50 one-day entry, $80 two-day entry) and Grudge ($50 entry per day). There'll also be a stunt jam competition and a Top Fuel Bike match race.

Gates open 9:00 am Friday for parking, tech and a test & tune. Gates open Saturday and Sunday at 8:00 am. Visit www.MIRDrag.com for more information including payouts per class.

---

Sponsor News: PROFORM's Adjustable Fan Controller

Racers, turn your electric fan into a thermostat controlled fan; PROFORM's premium adjustable fan controller make this easy.

Available with either a thread-in probe (part #69598) or a push-in probe (part #69599). The thread-in probe can be installed directly into the water jacket of the intake manifold, engine block, or cylinder head. The push-in probe can be installed between the fins of the radiator. Fan activation is adjustable between 150 and 240 degrees F. This fan controller is recommended for race and street applications.

Learn more about PROFORM's fan controller HERE.

---

Pro Mod Reunion at Farmington Dragway
Attention, Pro Mod racers! Farmington Dragway presents the 2nd Annual Quick 8 Racers Pro Mod Race & Reunion on Saturday, August 2nd, 2014. This is a special 16-car qualified Pro Mod field. There'll also be bracket racing for Top ET, Footbrake ET, Street ET and Jr. Dragsters.

Gates open at 8:00 am, time runs start at 11:00 am, Pro Mod qualifying at noon, 2:00 pm and 4:00 pm. Visit www.FarmingtonDragway.com for more info.

---

Jr. Dragster Summer Nationals at Carolina Dragway

The Southeast's best Jr. Dragster racers will converge upon Carolina Dragway for the Southeast Jr. Dragster Summer Nationals on August 1st – 3rd, 2014.

Bracket 1 Jr. Dragster (ages 12-17) pays $1,500 Win, $500 Runner-Up, $150 Semis and $50 Quarters. Entry is $50 for a single day or $80 for a two-day. $30 buybacks 1st or 2nd round.

Bracket 2 Jr. Dragster (ages 11 and under) pays $500 Win, $150 Runner-Up, $50 Semis and $20 Quarters. Entry is $30 for a single day or $50 for a two-day. $20 buybacks 1st or 2nd round.

Pro Dragster 7.90 Index pays $500 Win, $150 Runner-Up and $50 Semis. Entry is $30 for a single day or $50 for a two-day. $20 buybacks 1st or 2nd round.

Gates open Friday at 3:00 pm with a $25 test & tune from 6:00 pm – 10:00 pm. Gates open Saturday and Sunday at 8:00 am. Visit www.HouseOfHook.com for more info.

---

Wrap-Up: Cira Rocks the Competition in WNYSRA at Empire Dragway

Leicester, NY – Veteran Super Rod racer John Cira knows that the racing season is a marathon and not a sprint. Even though Cira opened the Western New York Super Rod Association (WNYSRA) season with a less than stellar first round loss, he knew there was no reason to panic. While less experienced racers may have tried wholesale changes, Cira stayed the course with his "Rock 'N' Roll Express" 1968 Chevrolet Nova that has brought him success for well over a decade. Doing so netted Cira his first victory of the season along with a $1,000 cash prize, a $100 bonus credit with S&W Race Cars, and a $50 gift certificate from Jiffy-tite Motorsports for winning the "Jiffy-tite Package Award."

The day was not without its challenges for Cira though. After the two rounds of qualifying were completed, Art Jones of Webster, NY found himself atop the qualifying list with a perfect 9.900 elapsed time (E.T.) on the 9.90 index, while our winner was mired near the bottom of the qualifying list at 18th in the record 20 car field. However, Cira's 9.888 E.T. really wasn't as far off as his qualifying position would have had one think. Regardless, his qualifying effort earned him a first round matchup with the third place finisher from the previous WNYSRA event, Matt Gregoire, in his gorgeous 1966 Chevy II. At the flash of the green, Cira and Gregoire left the starting line within 0.001 seconds of each other, with the very slight advantage going to Cira. At the end of the race, both drivers had run identical 9.939 elapsed times, giving the win to Cira by the slimmest of margins: fifteen ten-thousandths of a second (0.0015), or approximately 3.5 inches.

Things wouldn't get any easier for Cira in round 2, as he found himself up against the runner-up from the previous WNYSRA event, Jon Pellicane, in his 2013 Chevy Corvette roadster. As with his first round race, Cira and his competitor were only separated by 0.001 seconds at the starting line, but this time the advantage didn't go Cira's way. As they crossed the finish line, Pellicane was ahead, but he went too quick with his 9.882 elapsed time, while the astute Cira was on the brakes slowing to a perfect 9.900 E.T. to claim the victory. Also advancing from round 2 were Doug Lynden from Fredonia, NY in the Wicked Remedy Racing 1927 Ford roadster, the aptly named 1967 "Pure Hell Chevelle" driven by Bill Hill of Rochester, NY, Len Oleksy of Depew, NY is his 2002 Chevrolet Camaro, and Kirk Parry from North Tonawanda, NY in the crowd favorite "Slapshot" 1978 Ford Pinto.

In the quarterfinals, Cira was paired up with Len Oleksy. Once again, the reaction times of the two drivers were close, with Cira taking a 0.014 to 0.019 advantage off the line. But, Cira was just too much for Oleksy on this run by laying down an excellent 9.904 elapsed time for a 0.018 second "package" (total amount of time away from a perfect run, calculated using the racer's reaction time at the starting line and elapsed time). Cira's winning package was the best of the day for all competitors, which earned him the "Jiffy-tite Package Award", and a $50 gift certificate from Jiffy-tite Motorsports. With Doug Lynden having a bye-run (single), that left Kirk Parry and Bill Hill as the final matchup of the round. Parry had a fairly significant lead as he and Hill left the starting line, with reaction times of .020 and .044, respectively. Hill was able to chase Parry down, but in doing so he went too quick with a 9.822 elapsed time, handing the win to Parry with his 9.868 E.T. in the double-breakout affair.

With 3 cars left in the semifinals, Kirk Parry received the bye-run into the finals, meaning that Cira and Doug Lynden would need to race for the remaining spot. Drag racers often say that you need one lucky round to win an event, and this semifinal race was probably that round for Cira. When the Christmas Tree (starting line lights) flashed and the cars left the starting line, Cira was a bit tardy with a less than stellar 0.052 reaction time. But, in the other lane Lynden left the starting line a mere 0.010 seconds too soon, and was thus disqualified for a foul start. The foul start by Lynden turned this run into nothing more than a free time trial for both drivers. While Cira was running a much too quick 9.851 E.T. on his free pass, Lynden also ran his car out the back door and ran a near perfect 9.904 elapsed time. Had Lynden not left the starting line too soon, he would have been very difficult to beat on that run. Instead, Lynden had to settle for a 3rd place finish for the day.

This set up the finals between John Cira in his '68 Chevy Nova and Kirk Parry in his '78 Ford Pinto, both long-time Super Rod competitors. Regardless of the outcome, this hot and humid day was going to come to a close with a new winner crowned in the Western New York Super Rod Association. Given his performances up until the semifinals, Cira most likely would have been considered the favorite in this matchup, but one had to wonder if that subpar semifinals performance would affect Cira in the finals. In short, the answer was no. When the cars left the starting line, Cira had a huge advantage as something obviously distracted Parry as he was extremely late leaving the starting line. But, as the cars roared down the track, Parry was able to not only make up the difference, but take the lead, and as the cars crossed the finish line Parry actually got there first. However, in trying to make up the large starting line deficit on the track, Parry went far too quick and handed the win to the slower, but much closer to the index, John Cira.

After the victory, John, the proprietor of Cira Brothers Automotive, wanted to thank his wife, Sharon, above all others for her unwavering support over the years. In addition, Cira thanked his sons, John and Nicholas, his daughter, Chrissy, and his good friend, Lance Pinto. "I couldn't do this without the support of my family, as they have been a big part of my racing program over the years," stated Cira. Cira also wanted to thank his sponsors; Sam DeMareo Auto, Bruce Ward's Engine Assembly, and Lance's Automotive, as well as Jan-Cen Motorsports, Tread City Tire & Wheel, Jiffy-tite Motorsports, and S&W Race Cars.

After two races, Jeff Gregoire still holds the overall points lead, but with his win Cira made a huge leap up the standings and is now tied with Jon Pellicane for 2nd, just one round out of the lead.

For more information about the Western New York Super Rod Association, visit at the WNYSRA website at www.wnysra.com.

---

For Sale: 1951 Plymouth Concord Business Coupe

1951 Plymouth Concord Business Coupe

360 c.i. Plymouth V8, 727 transmission, 8 ¼" rear. Original suspension and steering gear. Shaved door handles, frenched headlights and rear license plate. Car customized in '70s. Drivetrain installed late '70s and repainted in early '80s. Weld Racing wheels with new "Moon Discs" all around. 14" fronts/15" rears. Front disc brake conversion done in winter of 2013 along with replaced front springs for stance and replaced L/S outer tie rod end.

Runs and drives fine. Clear New York title. Needs some TLC to be nice driver; would also make a great street rod, Pro Street or bracket project car.

Asking $7,200.00 O.B.O. Eric, 631-264-5335.

---

A Dragtime News Featured Photo: From the 2013 Old Days Drags at Englishtown

Numidia Dragway's 2014 Season Packed With Variety (Updated)

Numidia Dragway has announced its 2014 schedule, and once again the track is delivering something for every racer.

Fridays see the return of the track's popular Street Legal Drags, providing a great way to help bring new racers to our sport in a fun and safe environment. Saturdays (and occasional Sundays) are Summit Series ET bracket points. Sundays are Test & Tune. Please check the track's website and schedule to make sure these events are in effect on the specific day you're planning to go.

Numidia is known as "The Home Of The Guaranteed Payout," and the track's series of 2014 big money races will showcase that. Big money races scheduled include Sunday & Monday, May 25th & 26th ($5,000 Super Pro / $5,000 Footbrake); Friday – Sunday, July 4th – 6th (3rd Annual Superbucks In The Hills); the month of October it will be OctoberBucks (exact schedule to be announced).

Other races include the OK 4WD Mudbog (rescheduled for May 3rd), MANDRA nostalgia drags on Saturday, May 10th, National Dragster Challenge / Jr. Dragster Challenge (Saturday, June 14th), Fireworks Show / Great Lakes Nostalgia Funny Cars (Saturday, June 28th), NHRA King Of The Track (Saturday, July 12th), NADM Diesel Nationals (Saturday, July 19th), 4th Annual Racer Appreciation Day (Saturday, August 16th) and NETO nostalgia drags on Saturday, August 23rd.

For more information about Numidia Dragway, visit www.NumidiaDragway.com.

Attendee Registration For PRI Trade Show Now Available Online
Racing retailers, engine builders, fabricators, warehouse distributors, race team members and other motorsports professionals planning to attend this year's Performance Racing Industry Trade Show in Indianapolis can now register online, via the PRI website. There is no charge. This year's PRI Show takes place December 11-13, 2014 at the Indiana Convention Center.

Attendees can click here to register online, or go to the registration section at www.performanceracing.com/tradeshow. After verification of their role in motorsports has been approved, attendees will receive an official confirmation email of their acceptance. The deadline to register online is November 28, 2014.

As always, the hottest new racing products, the latest advances in motorsports engineering, and the best of today's precision automotive machining equipment will be on display at PRI, where all forms of racing are represented, including stock car, sprint car, dirt late model, open wheel, drag racing, off-road, karting and much more.

"It's a pretty amazing three days for anyone in the business of auto racing. Not only are all the new racing parts on display, but you can talk to the technical folks behind the new technology and tap into their speed expertise," said PRI Trade Show Producer John Kilroy. "You're going to need all three days to shop the Show!"

In fact, PRI is much more than a trade show, as the days leading up to and including the Show have come to be known as Race Industry Week. With over 35 conferences, seminars, social events and gatherings, this year's Race Industry Week will provide an abundance of unparalleled business, education and networking opportunities.

The PRI Show is a trade-only event; only members of the racing industry are granted admission. For additional information on the 2014 PRI Show, visit www.PRI2014.com.


---

Summer Championship at I-64 Motorplex

Owingsville, KY - I-64 Motorplex presents its Summer Championship on Saturday, July 19th, 2014. With eliminators for Top, No Box, Sportsman and Jr. Dragster, there's literally something for every bracket racer.

Top ET pays $2,000 Win, $500 Runner-Up, $150 Semis and $65 Quarters. Payouts are guaranteed. Entry is $65 and buybacks are $30. No Box pays $1,000 Win, $400 Runner-Up, $100 Semis and $50 Quarters. Payouts are guaranteed. Entry is $50 and buybacks are $25. Sportsman pays $400 Win, $100 Runner-Up, $35 Semis and $10 Quarters. Payouts are guaranteed. Entry is $35 and buybacks are $10. Jr. Dragster pays $500 Win, $100 Runner-Up and $25 Semis. Entry is $40 and buybacks are $15. There'll also be a $1,000 Win 16-car shootout; entry is $80.

Gates open Friday for parking at 4:00 pm. Gates open Saturday at 12 noon with time trials at 2:00 pm. For more information visit www.I64Motorplex.com.

---

Michigan Mopars at Milan Dragway

Milan, MI - The 2014 Michigan Mopar drag race and show & shine rolls into Milan Dragway on Saturday July 26th. Drag racing classes include Box, No Box, Sportsman, and Nostalgia.

Box and No Box each pay $1,500 Win, $300 Runner-Up, $100 Semis, and $50 Quarters (all based on 40 cars). Entry is $50, 1st Round buybacks are $20. Sportsman and Nostalgia each pays $400 Win, $100 Runner-Up, $50 Semis, and $25 Quarters (all based on 15 cars). Entry is $40, 1st Round buybacks are $20. These classes are Mopar only except Nostalgia, which is open to any make vehicle 1988 or older without delay boxes.

Gates open at 9:00 am. For more information visit www.MilanDragway.com.


---

One Spot Left in Sister Act Band $1,000 Four-Car SHOOT-OUT

Attention to our bracket racing brothers and sisters up north: because the last Joe's Transmission TNT Super Series was rained out before eliminations were completed, the Sister Act Band $1,000 SHOOT-OUT had to be postponed to Saturday July 19th...with the remaining open spot in the SHOOT-OUT to be determined on Friday July 18th.

The SHOOT-OUT will take place July 19th on the 1/4 mile at Empire Dragway in Leicester, NY. Even better news is there is still one spot up for grabs in the four-car, winner-take-all, no-entry fee, $1,000 to win specialty race. The four cars were to be the event winners and the first round losers who ran closest to the index from the June 7-8 double weekend at Cayuga. The field already has three of those four players set... Tom Coonly (June 7th winner), Sam LoVetro Jr (June 7th first rd loser closest to index) and Jamie Stoneman (June 8th first rd loser closest to index). The fourth spot will go to the winner on Friday July 18th at Elegant Builders Raceway Park in Lancaster, NY. Because the SHOOT-OUT rules stipulate the participants had to be at the Cayuga weekend to be eligible, if Friday's winner was not at Cayuga, then the fourth spot will go to the eligible racer that goes furthest in eliminations. Tie-breaker will be qualifying position.

Visit www.TNTSuperSeries.com for more info.

---

Get Well Soon to Big Jim Dunn

NHRA Legend and Hall of Famer Big Jim Dunn will undergo surgery for colon cancer next week. Doctors are encouraged, stating that they caught the cancer in it's earliest stages and predict an extremely positive outcome.

"We are grateful that this was discovered during his annual physical." said Jim's son Jon Dunn. "Early diagnosis is crucial in his treatment and recovery. I can't think of a single NHRA event Dad has missed, and know it won't be long before he's back." The Jim Dunn Racing Team and Grime Boss Funny Car will not compete in the "NHRA's Western Swing." The Grime Boss Funny Car will again join the tour at the NHRA Lucas Oil Nationals in Brainerd, MN on August 15-17. There will be a pre-event autograph session and an appearance at Menards in Baxter, MN on Thursday of the race week.

Get well wishes to Jim can be posted to the Grime Boss Facebook page (www.facebook.com/GrimeBoss).

---

RealProMod.Com Re-Launches Website

There are a lot of Pro Mod racers in The Dragtime News audience, and if you're one of them. this is for you: The Real Pro Mod (RPM) association re-launched its website with a new look, new features and more updates on this growing group of racers. Fans can learn more about their favorite RPM drivers, find out who is making news and browse through photo galleries of RPM drivers at NHRA Pro Mod Series events. The Real Pro Mod (RPM) association was created by Pro Mod team owners and drivers to preserve and promote the future of this class of drag racing. Visit the new site at www.RealProMod.com.

---

Street Night at Southwestern International Raceway

Wednesday, July 23, 2014 at Southwestern International Raceway is a Run Whatcha Brung Street Night for street cars, street trucks and bikes only. The night will feature two "arm drop" drag racing sessions as well as regular 1/4-mile racing, all with no track prep. Gates open at 6:00 pm, with racing starting at 7:00 pm.

Visit raceswir.com for more info.

---

Steve Harker Grabs TAFC Wally at Norwalk

From top qualifier to event winner, Steve Harker swept the Top Alcohol Funny Car class in his Speed City-CAM2 Blue Blood Racing Motor Oil Monte Carlo at the Summit Racing Equipment NHRA Nationals in Norwalk, Ohio.

Harker took the Number 1 spot after impressive runs of 5.55 @ 265.12 mph and 5.54 @ 264.39 mph. Harker then proved his experience as tuner and driver throughout the event, kicking things off in Round 1 with a 5.58 win over a red-lighting Todd Robertson. In Round 2 Harker again laid down another bracket car performance with a 5.58 pass to defeat Fred Tigges' 5.60. In the Semis, Harker got the win with a 5.65 over Todd Veney's 5.81.

In the final, Harker faced off against Central Region champion Chris Foster. Harker left on Foster, pulling a .026 reaction time to Foster's .063 reaction. Harker had to drive around Foster for the win as Foster was quicker with a 5.61 to Harker's slower-but-winning 5.62.


---

Wrap-Up: Mid Atlantic .90 Series at Cecil County Dragway

Rising Sun, MD - Great weather greeted the racers at northeast Maryland's Cecil County Dragway for Events #5 & 6 for The Mid-Atlantic .90 Series. In the end it was Mac Dougherty, Matt Schurman and Jeff Fisher claiming victories at event #5 and Joey Cambria, Earl Nichols Jr. and Marty Ganjoin claiming event #6.

In MASCA (8.90 Super Comp) action rookie driver Mac Dougherty out of Havertown, Pa took the Saturday victory over Jeff Livezey Jr. from Philadelphia, Pa. In a battle of last year's Maple Grove final the tables were turned as Jeff lit the red-light and handed the victory to Mac. Don Bangs and Kevin Scholl were the semi-finalists. In MASGA (9.90 Super Gas), Matt Schurman continued his dominance of the 2014 season. Schurman out of Green Brook, NJ took down first time MASGA finalist Al Owens from Hyde Park, NY. In the final Schurman laid down a .27 thousandths package and never looked back on his way to his second victory of the season. Frank Volpe and Pat Iaonne were the semi-finalists. Rounding out the action on Saturday was MASSA (10.90 Super Street). Jeff Fisher from New Alexandria, Pa continued his dominance from race # 4 at Maple Grove with a victory at race # 5. Fisher took down local Cecil County racer Mario Diteodoro. In a very close final Fisher got the jump at the start (.023 to .040) and held on to a 10.917 to 10.915 victory and win #2. Frank Quarno Jr. was the lone semi-finalist in race # 5.

On Sunday for Event #6, a hot, sticky day greeted the racers. In MASCA is was 2-time MASCA champion Joey Cambria from Shillington, Pa taking the victory over 2014 Maple Grove Division 1 winner Chase Fahnestock from Newville, Pa. Both drivers were dead-even at the tree but Chase pushed the finish line a little too far and broke out 8.891 to Cambria's winning 8.902. Mark Kelly and Josh Eastburn were the semi-finalists. In MASGA 2013 Champion Earl Nichols Jr. claimed victory #1 of the 2014 season with a win over rookie Jerry Holcomb and his 2001 Camaro. Nichols parlayed a .002 to .046 starting line advantage into a 9.929 to 9.904 victory over Holcomb. Oscar Olt and George Donhauser were the semi-finalists. In MASSA, Marty Ganjoin claimed a victory over 2013 Champ Jimmy Stack. Stack pushed the tree and went -.002 red and handing the victory to Ganjoin. Rich Knarich and Jeff Fisher were the semi-finalists.

The Mid Atlantic .90 Series will return to Cecil County on August 9th & 10th.

---

---

---

From The Files Of Drag Racer Magazine: The Big Red Galaxy at Atco

Thanks to Drag Racer Magazine for submitting this photo of George Gudat in the Big Red 1963-1/2 Ford Galaxy photographed at Atco Raceway in Atco, NJ. Racers in the Northeast are quite familiar with this car as it was raced for many years by Eddie Hildebrandt. I always like sharing what Drag Racer sends in because the photography is first-rate.

Drag Racer Magazine is available at better bookstores and magazines stands or you can subscribe HERE. (Drag Racer Magazine photos: Doug Adama / James Drew / Lou Hart / Pete Ward)

---

Tech, Tests & Installs
Racers, we all log a lot of miles transporting ourselves and our cars to the dragstrip on a weekly basis. This is no small task but many of us take it for granted. Think about it: we're not only driving a vehicle, but that vehicle is towing another vehicle that's carrying yet another vehicle. Then think about how many knucklehead drivers we encounter on a daily basis when we're driving our regular cars. It's bad enough having to take evasive action when driving a daily driver. It's even worse when we're driving a loaded trailer.

Having a properly equipped and loaded trailer won't prevent any encounters with knucklehead drivers, but it can change the outcome from being catastrophic to being a minor annoyance. Proper towing means having the right equipment, knowing how to load and employing safe drive habits.

Installs: The Dragtime Dodge Gets All New Wiring
You may recall that I had an electrical fire in the trunk of the Dodge last season. My alternator developed a dead short and it overheated the wire running back to the battery. Then, VOILA!... smoke and fire. It was at that time that I realized the wiring in the Dodge had to go. Not just some of it, but ALL of it. I spoke with my friend and fellow Englishtown bracket racer Steve Russell, who's a bit of a Mr. Wizard when it comes to wiring and electrical. He took my thought a step further and suggested not just replacing the wiring but upping the size, making a new fuse block, adding relays, and installing a nice switch panel.

Racers, we documented the before and after here. Not only is the Dodge safer, but it also starts easier and the fuel pump, water pump and fan work better. It also looks great under the hood. If you race a vehicle that still has the original wiring, trust me. Replace it. It's a great investment. If you're in the NJ/PA/DE area of the country and are interested in having Steve do the job on your car, his contact info is at the end of the article.

Click HERE to go to the installation.

Racers, I recently made a big change in my routine: I switched to a different brand of oil. As a racer using a flat tappet camshaft I always knew that oil is critical to lobe life, but the way I went about it was not very good. I had been using a pretty heavy mixture of oil, thinking that heavier is better. My builder raised an interesting scenario when he found some wear attributed to lack of oiling. He said I'm never getting the engine hot enough to really flow the heavy oil that I was running. I then did some research and made the switch to Joe Gibbs Driven racing oil (I went with their organic HR2 10W-30). I then started reading some of the technical articles on their website and wanted to share some of them here.

Don't Fall For The Myths!
We separate fact from fiction with some of these more common—and harmful—oil myths

We live in a world where more is better. More money in the bank account, more friends in the Facebook account, we even know some people with more tattoos than we care to count. But among all types, horsepower freaks and gearheads may be the worst. When it comes to horsepower more is never enough, even if it means sacrificing durability and drivability.

Brake System Info & FAQs
Track Testing ATI's 8" TreeMaster Converter

As racers, we're always looking to go fast, but slowing safely is actually much more important. Additionally, for the footbrakers among us, it's the braking system that holds the car at the starting line as we're way up on the converter. That's why when I saw this technical piece about brake systems on the website of Mark Williams Enterprises, I knew I had to share it here with you. The article continues at the link below, and discusses Pedal Ratio & Master Cylinder, Master Cylinder Selection, Caliper Alignment Clearance and Position, Proportioning Valves, Brake Lines and Fluid, and Troubleshooting.
Misinformation - we've all received it or innocently passed it along at one time or another. I'm sure you have your own examples of it. One of mine pertained to torque converters, and ATI helped educate me. Follow the link below to read about my experience.
More Tech, Tests & Installs here.

---

Product News
Bracket Racing 101
Readers' Rides
COMP Cams LSR Series Hydraulic Rollers
Keep Your Pace To Win The Race
A Flying Connecticut Bowtie

The LSR™ Series from COMP Cams® is a lineup of hydraulic roller camshafts featuring the most advanced lobe designs for all popular GM LS engine (single & three-bolt) applications. Designed specifically for radical street performance and all-out racing applications, these aggressive profiles take full advantage of today's newer and better-flowing aftermarket cathedral and rectangular port LS cylinder heads.

Featuring higher exhaust duration and overall lift, LSR™ Roller Cams are the right choice for engine builders looking for the most advanced designs available in off-the-shelf options. With the broadest powerband and most top-end power of any LS cams ever created, the LSR™ Series will jump start the bragging rights of LS engine owners.

Special features include advanced lobe designs for LS engines, higher exhaust duration & overall lift, broadest powerband of all LS cams on the market, and the most top-end power of any LS cams ever created. For additional information visit www.compcams.com.

This is a reprint of my Bracket Racing 101 column from the March 2012 issue of Drag Racer Magazine (click HERE to subscribe). Now that we're into a new season it seemed like a good time to run it here...

Mark Waterman, of W Suffield CT owns this big yet surprisingly quick 1937 Chevy Coupe. The car is raced around New England at nostalgia events.

Weighing in at 3,200 lbs. and adorned in Patriot Red Pearl paint, the Chevy is powered by a 12:1 BBC by Billy The Kid at Performance Engines Inc. It features a Dart block, Callies crank, Oliver rods, Diamond pistons, Brodix heads, an Edelbrock intake ported by Wilson, an 1150 Holley Dominator carb, Reher-Morrison proprietary grind cam by Erson, MSD ignition and custom headers by Tubular Automotive in Rockland MA.

The drivetrain is completed by a Turbo 400 by Dynamic Racing Trans of North Branford, CT, custom convertor by Ultimate Convertor Concepts in North Carolina and 9 inch rear with all Strange internals and 4.57 gear. It all rides on a chassis done by MPH Fabrication of North Haven, CT, with Bogart wheels and Phoenix tires. Despite the weight and the less-than-aerodynamic shape, the Chevy has run a best ET of 9.76 @ 139 mph.

One day last season I was having a conversation at Englishtown with a fellow bracket racer. The racer had just lost an early round, and I asked how the round went down. "My opponent double-bulbed me, so I rushed to get in. I went red."

Each racer has their own routine and pacing when at the track. Whether you like to get to the track early and unload with time to spare, or arrive as cars are being called into the lanes, whether you go up to the lanes at the first call or you wait until the last, we all race within our own comfort zones. However...

More Product News here.
More Bracket Racing 101 here.
More Readers' Rides here.

---

Dragtime News On Location
NHRA Toyota Summernationals at Englishtown

We were on location at the NHRA Toyota Summernationals at Old Bridge Township Raceway Park from Friday - Sunday, May 30th - June 1st, 2014. Classes were Stock, Super Stock, Super Gas, Super Comp, Competition Eliminator, Top Dragster, Pro Mod, Pro Stock Motorcycle, Pro Stock, Funny Car and Top Fuel Dragster.

As always, we have to give thanks to NHRA for supplying credentials and for their hospitality during the weekend. As a result we were able to get some really great shots of all the classes. Typical of our coverage, we tend to go heavier than most on the Sportsman classes. We also tried to position ourselves in a variety of places around the track to provide numerous points-of-view. Due to the volume of photos, we'll be presenting this in four parts.

Start at the beginning with Part I HERE.

Smithtown, NY Car Show
I spent a recent weekend visiting family and friends on Long Island, NY and while I was there took in a neat little car show. I realize Dragtime News On Location normaly focuses on racing events, but we're all car people here so why not! I hope you like some of the cool cars I saw. Click HERE to go to the coverage...

26th Annual PRI Show, Indianapolis, IN

We were on location from Wednesday, December 11th, - Saturday, December 14th, 2013 in Indianapolis, IN at the

26th Annual Performance Racing Industry Show

. Every year we go to the show it's better than the previous year's. The exhibits are only part of it; PRI provides excellent educational seminars and roundtables that arm the attendees with valuable information that will help them have more competitive and successful performance businesses. If you have a performance business and you've never attended the Performance Racing Industry Trade Show, you're missing out. In this economy it's more important than ever to take advantage of every resource, and Performance Racing Industry is probably the best single resource you'll find. For more information about Performance Racing Industry, visit

www.performanceracing.com

.

We already can't wait for the 2014 show, but we're getting ahead of ourselves! Let's get to the coverage of the 2013 show first HERE...

NHRA Auto Plus Nationals at Maple Grove Raceway / October 2013

We were on location at the NHRA Auto Plus Nationals at Maple Grove Raceway held Thursday - Sunday, October 3rd - 6th, 2013. Classes were Stock, Super Stock, Super Gas, Super Comp, Competition Eliminator, Pro Stock Motorcycle, Pro Stock, Funny Car and Top Fuel.

We arrived at the track Friday and were given starting line photo access thanks to NHRA. As a result, I got some really incredible, up-close imagery of Friday's qualifying action. We went back for a full day on Saturday and for most of Sunday.

Part IV is now up: CLICK HERE to go to Part IV or start at the beginning HERE.

NHRA Division 1 Bracket Finals / September 2013

We were on location at the NHRA Division 1 Bracket Finals at Numidia Dragway held Wednesday - Sunday, September 18th - 21st, 2013. Classes were Super Pro, Pro ET, Street and Bikes/Sleds.

I was racing in Pro ET as an alternate for team Raceway Park. I arrived Wednesday just in time to come down with a head and chest cold which knocked me out. As a result, I didn't spend a lot of time shooting photos. Thanks to my friends Steve and Arlene Russell for their hospitality at the track which helped me feel better, and to Arlene for supplying the photos that she shot at the event.

Part II is now up: CLICK HERE to go to Part II, or start at the beginning HERE.

NHRA Lucas Oil Drag Racing Series at Englishtown / September 2013

We were on location at the NHRA Lucas Oil Drag Racing Series at Old Bridge Township Raceway Park held Friday - Sunday, September 6th - 8th, 2013. Classes were Stock, Super Stock, Super Street, Super Gas, Super Comp, Competition Eliminator, Top Sportsman and Top Dragster.

We arrived at the track Friday after they were done sending cars down the track. We went back for a full day on Saturday.

Part III is now up: CLICK HERE to go to Part III. or start at the beginning with Part I

More Dragtime News On Location here.

---

DragtimeNews T-Shirts For Sale

I've received emails asking about

Dragtime News t-shirts

(click to see larger images). Shirts are available in

S

,

M

,

L

,

XL

, and

3XL

. The S-M-L-XL shirts are $18 apiece, and the 3XL are $20. At this price I'm not making any profit on selling the shirts; all money goes to hosting the site, so if .you like

The Dragtime News

, please help by buying a shirt. Send an email to me at

info@dragtimenews.com

if you're interested.
TECH, TESTS & INSTALLS
Basics Of Proper Trailer Towing
The Dragtime Dodge Gets All New Wiring
Don't Fall For The Myths About Oil
Track Testing ATI's 8" TreeMaster Converter
Lots More Tech, Tests & Installs
Scroll down for Bracket Racing 101
---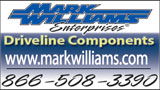 ---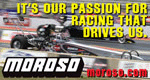 ---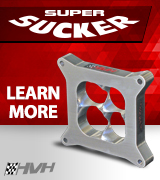 ---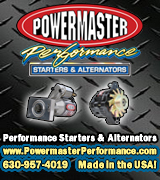 ---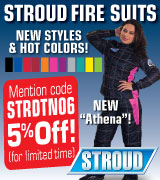 ---
BRACKET RACING 101
Keep Your Pace To Win The Race
Take Action For Reaction, Pt. I
Take Action For Reaction, Pt. 2
Scroll down for Dragtime News On Location
---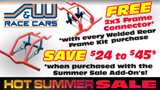 ---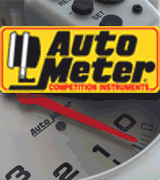 ---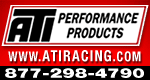 ---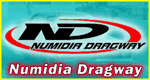 ---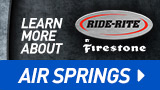 ---
DRAGTIME NEWS ON LOCATION
2014 NHRA Toyota Summernationals at Englishtown
26th Annual PRI Show, Indianapolis, IN
NHRA Auto Plus Nationals at Maple Grove Raceway / October 2013
NHRA Division 1 Bracket Finals / September 2013
NHRA Lucas Oil Drag Racing Series at Englishtown / September 2013
MORE DRAGTIME NEWS ON LOCATION
---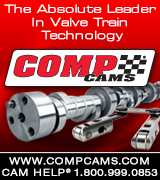 ---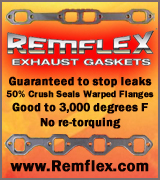 ---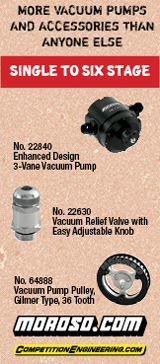 ---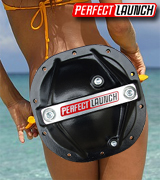 ---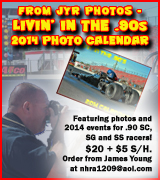 ---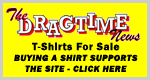 ---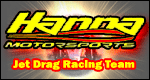 ---

---
TECH, TESTS & INSTALLS
Basics Of Proper Trailer Towing
The Dragtime Dodge Gets All New Wiring
Don't Fall For The Myths About Oil
Track Testing ATI's 8" TreeMaster Converter
Lots More Tech, Tests & Installs
Scroll down for Bracket Racing 101
---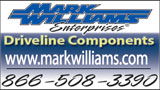 ---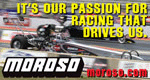 ---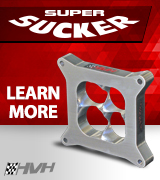 ---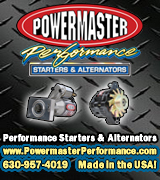 ---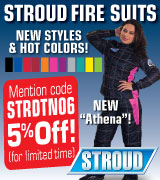 ---
BRACKET RACING 101
Keep Your Pace To Win The Race
Take Action For Reaction, Pt. I
Take Action For Reaction, Pt. 2
Scroll down for Dragtime News On Location
---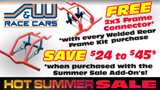 ---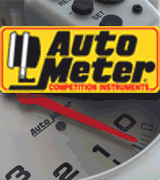 ---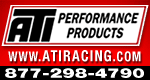 ---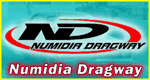 ---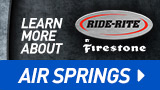 ---
DRAGTIME NEWS ON LOCATION
2014 NHRA Toyota Summernationals at Englishtown
26th Annual PRI Show, Indianapolis, IN
NHRA Auto Plus Nationals at Maple Grove Raceway / October 2013
NHRA Division 1 Bracket Finals / September 2013
NHRA Lucas Oil Drag Racing Series at Englishtown / September 2013
MORE DRAGTIME NEWS ON LOCATION
---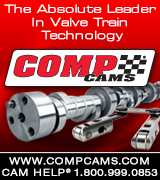 ---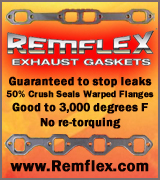 ---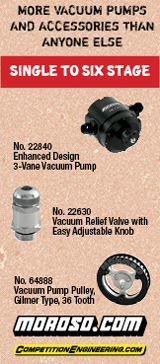 ---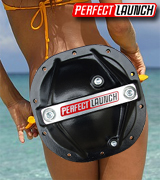 ---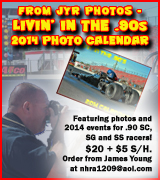 ---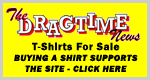 ---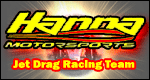 ---

---
TECH, TESTS & INSTALLS
Basics Of Proper Trailer Towing
The Dragtime Dodge Gets All New Wiring
Don't Fall For The Myths About Oil
Track Testing ATI's 8" TreeMaster Converter
Lots More Tech, Tests & Installs
Scroll down for Bracket Racing 101
---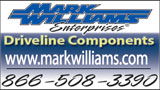 ---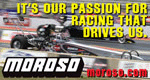 ---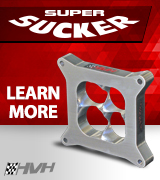 ---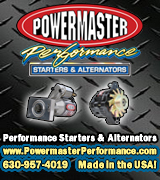 ---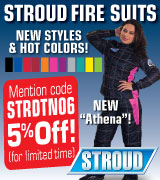 ---
BRACKET RACING 101
Keep Your Pace To Win The Race
Take Action For Reaction, Pt. I
Take Action For Reaction, Pt. 2
Scroll down for Dragtime News On Location
---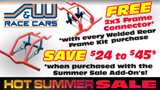 ---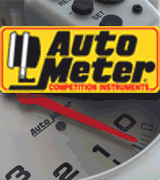 ---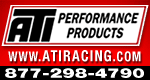 ---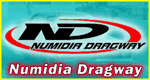 ---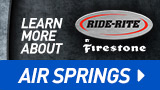 ---
DRAGTIME NEWS ON LOCATION
2014 NHRA Toyota Summernationals at Englishtown
26th Annual PRI Show, Indianapolis, IN
NHRA Auto Plus Nationals at Maple Grove Raceway / October 2013
NHRA Division 1 Bracket Finals / September 2013
NHRA Lucas Oil Drag Racing Series at Englishtown / September 2013
MORE DRAGTIME NEWS ON LOCATION
---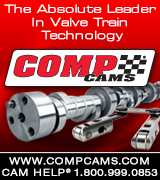 ---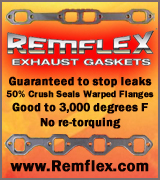 ---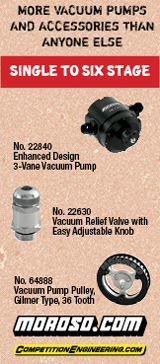 ---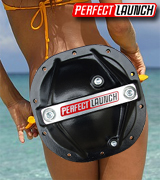 ---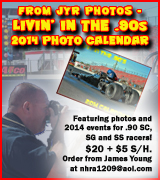 ---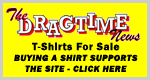 ---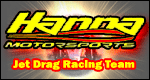 ---

---