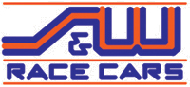 Spring City, PA –
In the wake of the sudden and unexpected loss of S&W's President
Scott Weney
, his extraordinary team is standing strong, straight, alert and focused. The Weney family and their management group assures the motor sports community of S&W's commitment to deliver innovation and excellence as the company has done for over 55 years.
During the transition period, S&W's management group will be responsible for "walking the walk & talking the talk," as Scott would often say. The current group has been working side-by-side, growing the company together, since 2010. Of those, half of which have been together for 28 years. Like many great leaders, Scott surrounded himself with a very diverse and accomplished panel of industry professionals. The 8 member group not only possesses 217 years of combined business experience, but also holds 212 years of multi-disciplined racing experience. S&W's management group members: Michael Weney – Vice Pres. New Car Sales & Sr. Shop Supervisor, Terri Weney-Gdowik - Vice Pres. Administration, Gary Weney - Manager Precision Specialties, John Burke - Engineering Manager, Rich Bilinski -Shipping Manager, John Kelly - Purchasing Agent, Tom Hoosigian - Sales Manager and Jill Canuso-Fazekas – Marketing Director. In addition, they will gain support and guidance from S&W's founder and former President (1959-2005) Walter Weney, also a drag racing legend.
The depth of S&W's team does not end there. The group's initiatives are planned and executed with perfection, due to the talented and skilled machinists, welders, fabricators, water jet specialists, sales representatives, shipping clerks and office assistants. They hold a combined and impressive 230 years of trade experience, plus 236 years of multi-disciplined racing experience. As with Scott, the team members' list of race wins, championships and major accomplishments can't be listed here, as they would fill a book.
"Scott's devotion to the sport and its people is undeniable," stated Michael Weney. "Our family is thankful for 55 years of kind customers, quality vendors and most importantly, the strong friendships that have been formed." S&W's Terri Weney-Gdowik added, "Although we are one great man down, our team stands strong and united as we begin our next 55 year race."
For more information visit www.swracecars.com.