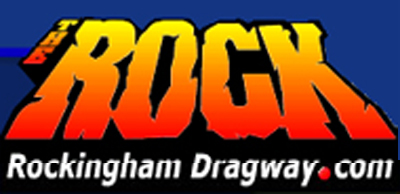 For those of you who are in a committed relationship with your race car, what better place to celebrate Valentine's Day than Rockingham Dragway. The track opens its gates for the first time in the new year on February 14 to host the initial event in the 2015 Rock Solid Test-and-Tune Series.
"I know it's not where you might usually celebrate Valentine's Day, but why not?" asked track owner Steve Earwood. "Most racers love their wives, their girlfriends, their kids and their cars and where else can you get them all together?" Gates open at 10 a.m. with unlimited timed runs until 6 p.m. Admission is $10, $25 for car and driver for unlimited time runs. The Rock Solid Test-and-Tune Series, open to all vehicles, is one of the staples of the Rockingham program along with the track's NHRA Summit Racing Bracket Series and the Phantasm Motorsports Street Wars Series.
The track won't officially open until Sunday, Feb. 22 when it will host the first "True Outlaw Street Drags" program, open to street driven vehicles only, followed the following weekend (Feb. 28-March 1) when it stages its annual Free Entry Racers Appreciation Shootout. That event will feature free entry for all racers with $2,000-to-win purses in Top ET, $1,000 in Footbrake and $150 in Jr. Dragster.

In other Rockingham news, ATI Performance Products will sponsor the Pro Tree Doorslammers class and both of the Civil Wars events hosted by the track, the first on May 1-3 and the second Oct. 30-Nov. 1. In addition, ATI Performance Products signage will be prominent on the walkover bridge that spans the staging lanes as well as on the starting line guard-walls. "Rockingham Dragway's support of grassroots racing, from the weekly bracket program to the Civil Wars events, gives our customers a place to develop their skills and their race cars," said ATI's COO, J.C. Beattie Jr. "We're pleased to be able to lend our support."
"ATI has always tested its transmissions, torque converters and driveline components under the toughest conditions," Earwood said, "and that's in competition. We welcome their continued support and we know that our racers will support them in return, as they always have."
---
---