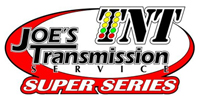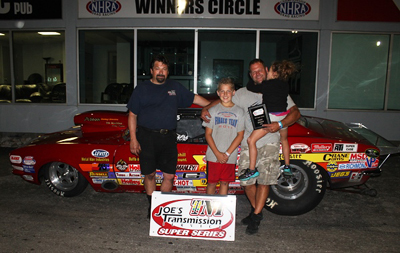 Jason Vitez of Elma, NY dominated the 2014 TNT Super Series points chase by taking the lead right from the first race. He won that race back in May at Empire Dragway taking out past TNTSS champion Ted Barnes. Vitez then continued to lead the points most of the season going rounds at multiple events and capitalizing on new qualifying points system. He gave up the lead briefly to Barnes in August but then took it back decisively with another event win on Labour Day Saturday night over the 2014 Rookie of the Year, Pete Maduri Sr.
This is Vitez's first championship in his many years of drag racing. "This was a great year!" said Vitez. "I'd like to thank my wife Kimberly and my kids Zachary, Brooklyn and Logan. They let me get out and have some fun! Also my mom, dad and brothers Mark and Scott for all their support over the years." Vitez says he lost one of his biggest fans, his dad, two years ago to cancer. "This one's for you buddy, I know you were watching down on me."
Vitez went on to thank car owners Joe and Moe Passero for the use of what he calls "one awesome race car." "I'd also like to thank Joe Urbino for the use of his race car when Joe had the Camaro down south chasing IHRA points."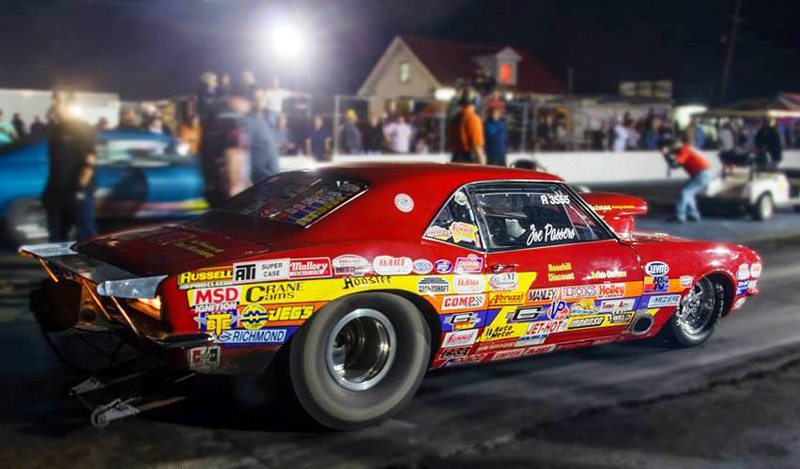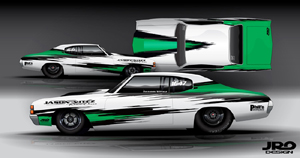 "Got to thank Jeff Gregoire, Stevie Sell, Matt Lawless and JJ Jablonski who spent numerous hours helping me out over the years and the boys back at the shop. I'm pretty lucky to have great friends around me to be able to do this." He also mentioned Joe Boniferro and Ted Barnes for an awesome series and all the sponsors who keep the series alive.
Vitez is no stranger to the winner's circle with many event wins locally plus much success on the NHRA and IHRA fronts. Sponsors on Vitez's team include Jan-Cen Racing Engines, Rosehill Auction House, Jason Vitez Race Cars, Hoosier Tires and Phil's Quality Auto. "Probably my best day of racing was the first race this year where my son Zachary won in juniors and I won in TNTSS later that day."
Vitez is in the final stages of a 1968 Chevelle that will be see competition in the 2015 season. Visit www.tntsuperseries.com for more information about the series.
---
---