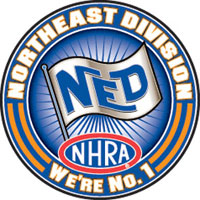 On Thursday, June 4th, ladies of the NHRA Northeast Division's sportsman categories
Amanda Boicesco
,
Allison Smyth
,
Katie Sepanek
,
Kelli
Barbato
and
Jeanne Linke
will sit down together to discuss today's most relevant topics in sportsman drag racing.
The ladies, all second generation competitors, will broadcast live from the NHRA Toyota Summernationals, with assistance from David Napp of Old Bridge Township Raceway Park, on Wheelz Up Radio, presented by BBRD Motorsports and Str8line Automotive, at 7PM EST to discuss not only what it is like "racing with the boys," but also their investments as sportsman racers and their concerns for the future of drag racing.
"I'm really looking forward to this," says Chris Barnes, of Wheelz Up Radio. "Each of these ladies has an outstanding resume and a lot of knowledge to bring to the table about a variety of aspects related to motorsports."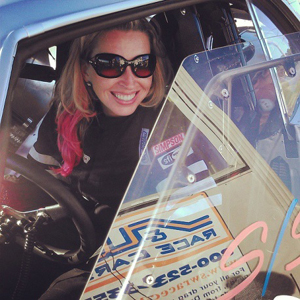 Barbato, driver of the Hudson Performance and Mid Atlantic Super Street Association sponsored 1968 Super Street/Super Gas Chevrolet Camaro, began working beside her father, a shop foreman for Bill "Grumpy" Jenkins, at a young age to help build and assemble race engines. She continues to stay involved in the sport in ways other than through racing by helping her father as well as her fiancé operate their own race engine shops.
"What fans may not realize is that even if we don't have aspirations to be professional drivers, many of us may be affected by a cease of drag racing. Certain companies, whose businesses are directly impacted by the sport, are prime examples. Both my father and my fiancé run businesses that are dependent on sportsman racers," says Barbato.
Currently Barbato ranks 2nd in the Mid Atlantic Super Street race series and has driven her way to the final round at her last two races, one of which was the NHRA Northeast Division Lucas Oil Drag Race Series event at Maple Grove Raceway.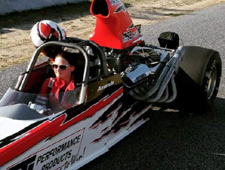 Super Comp competitor Boicesco is the driver of the ATI Performance Products, Hoosier Racing Tires, Del-Haven Service Center and Sunchaser Racing Products 2002 Undercover dragster. In just two short seasons, Boicesco has made her transition from a junior dragster into a full-scale dragster look flawless. In addition to her 2014 Super Comp victory during the NHRA Northeast Division Lucas Oil Drag Race Series event at Virginia Motorsports Park, Boicesco earned a 2013 Mid Atlantic Super Comp Association series "Rookie of the Year" title, and was recently awarded the 2014 NHRA "Image of Youth" award.
"The future of our sport is important to me," says Boicesco. "My current role to test products for ATI to help them determine the best combinations for specific cars and their respective categories is just one example of how I can have an influence on a business that relies on sportsman racers," she adds.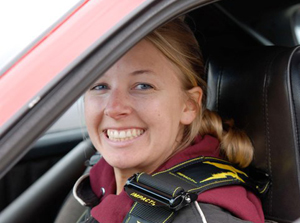 Linke races in the Stock eliminator category in her 1985 Chevrolet Camaro sponsored by ATI Performance Products, CamaroGuys.com, Kubicke Photography, Mickey Thompson Performance Tires and Wheels, and VP Racing Fuels. She is a previous IHRA Patriots Division Stock eliminator series champion and All-Star representative, East Coast Supercharging Corvette Challenge series champion and "Rookie of the Year." Currently, Linke is 5th in Stock in the PCRichard.com Northeast Division National Open race series following a recent final round appearance at Atco Dragway. Off the track, Linke stays involved with drag racing by providing public relations and marketing assistance to other racers who are seeking support through sponsorships.
"I work with many different types of people who are somehow involved with motorsports. Some are in media, some are import racers and others race beside me on a regular basis. I continue to notice certain variables that impact their chance for receiving support, and I know that despite certain factors, there is still extreme potential in certain drag racing markets," says Linke.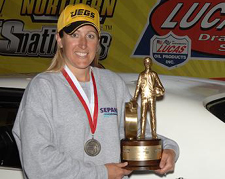 NHRA's Northeast Division 2014 Jeg's All-Star Stock eliminator representative, Sepanek, races beside Linke and Smyth in Stock eliminator in her 1972 Chevrolet Chevelle which is sponsored by Sepanek Racing Transmissions, Bob Bauer's Dyno Room, Hoosier Racing Tires, VP Racing Fuels, Clevite, and East Coast Auto Electric. Sepanek was last year's NHRA Toyota Summernationals Stock eliminator champion, which marks her second national event victory, and she has several other accomplishments on her race resume.
"My husband and I have literally invested a lifetime into this great sport and the future means everything to us," says Sepanek, who maintains heavy ties to racing even off the track. Her husband owns and operates Sepanek Racing Transmissions, which specializes in high-performance automatic transmissions. The company's core customer base is Stock and Super Stock eliminator competitors. "Our sport has so much to offer and we need to market those strengths effectively," she adds.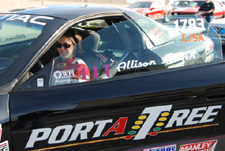 Smyth, a product design engineer for her family's business, Portatree Timing Systems, Inc., is the driver of the Stock eliminator 1998 Pontiac Firebird Formula sponsored by Portatree Timing Systems, Inc., BES Racing Engines, American Racing Headers, Quickfuel, Accel DFI and Ardex. Smyth has driven her way to several Stock eliminator event wins and marked history in 2012 as the first female driver to earn a victory in New England's All Star Racing Association. Smyth finished as a "Top 20" driver in Stock eliminator in the NHRA Northeast Division Lucas Oil Drag Racing Series in 2013 and 2014. During the offseason, Smyth developed a text messaging program whereby critical racing information can be delivered to track officials, the safety crew, and racers at each event.
"When I'm not behind the wheel, I am busy designing, building and testing new products for our family business. I love working with racers and enjoy creating fun and useful products for both the sportsman and professional racers," says Smyth.
You can take part in the upcoming Wheelz Up Radio discussion featuring all of these ladies by joining them live on the 4th at 7PM EST. Simply call in with your questions by dialing 347-826-7505, or tune in at www.blogtalkradio.com/wheelzupradio. The show will also feature additional exposure thanks to the support of Rob Jackson of RobzNeed4Speed Videos. Additional footage of the show will be available following the live discussion at www.robzneed4speed.com.
"I think this is a terrific opportunity to share our concerns about where sportsman racing is headed and hopefully begin the conversation that drag racing, in general, needs a huge awareness campaign makeover…shifting its focus away from the normal outlets to help bring new blood into our sport," says Linke.