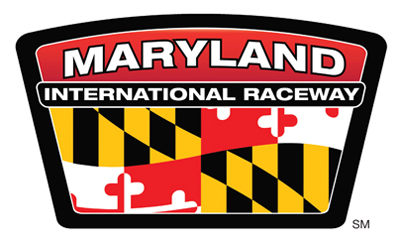 MECHANICSVILLE, MARYLAND –
Maryland International Raceway ™ (MDIR)
has announced the release of its 2017 schedule which includes a diverse line-up of events with the season-opener being held on Sunday, March 5.
Signature special events in 2017 will include: (two) Swap Meets, Haltech Door Wars presented by Winegardner Auto Group, International Hot Rod Association (IHRA) Summit Sportsman National Championship during Door Wars, (four) International Drag Bike League (IDBL) motorcycle events, (three) Custom T's Grudge events, (two) Metro Area Grudge Racers events, (two) War on Wheels events, (two) IREV Import events, Truck Mania, PDRA, Jet Wars, Super Chevy Show presented by Winegardner Auto Group, Legends at Budds Creek, Snap-On Tools Superchargers Showdown, IHRA Summit Series Team Finals, Ford Fever Classic presented by the Mid-Atlantic Ford Dealers, Mopar Eastern Classic, and the Haltech World Cup Finals – Import vs Domestic event.
The Speed Unlimited Midnight Madness Series and the Speed Unlimited E.T. Series are the backbone of the program and promises to continue, delivering fun and friendly competition. Also be sure to make Budds Creek your destination when you need to Test & Tune your car or bike on select Friday nights and Sundays.
MDIR has some of the best bracket racers in the country and it has some great big buck bracket programs including SFG Promotions' 2nd Annual Super Bowl of Bracket Racing July 20-23, featuring three $50K to win Top ET races. Also, new for 2017, August 26-27 MDIR will host a two-day Speed Unlimited Summer Blowout Weekend with $5K to win Top ET, $2K to win Mod ET as well as a bonus Hubble Motorsports Junior Dragster purse each day. Returning for 2017, there will be a $5k race each day at the Snap-On Tools Superchargers Showdown on Sept 22-23. MDIR is also proud to announce that it will again be the host track for the 2016 IHRA Summit Team Finals on Sept 28 - Oct 1 as well as the addition of the IHRA Summit Sportsman National Championship May 5-7.
The Mickey Thompson Tires International Drag Bike League (IDBL) will now host four events at Budds Creek in 2017! The line-up of events is as follows: Pingel Spring Nationals on April 21-23, MTC Engineering Summer Nationals on May 19-21, WPGC Bike Fest on July 28-30 and the DME Racing Fall Nationals on October 6-8. These are the largest participant events on the schedule, each drawing between 700-800 motorcycle racers. IDBL features 1/4-mile, five-second, 240 mph Top Fuel motorcycles and six-second, 220 mph Orient Express Pro Street bikes along with hundreds of sportsman motorcycle racers. You can find out more about the IDBL at
www.RaceIDBL.com
.
The 9th annual Haltech Door Wars presented by Winegardner Auto Group returns to MDIR May 5-7 and for the first time ever, it will be conducted alongside the new IHRA Summit Sportsman National Championship Series. This event has become the track's signature Outlaw event. It will once again feature the Northeast Outlaw Pro Mod Association going the distance on the 1/4-mile. The ever growing and hugely popular Radial vs. the World class is back for 2017 with an elevated $10K to win purse.
The Professional Drag Racers Association (PDRA) is back at MDIR on a new early-season date of June 2-3 and will feature three Pro Mod classes, Extreme Pro Stock, Pro Extreme Motorcycle, Top Sportsman, Top Dragster, and Junior Dragster. The show the past two seasons put fans on the edge of their seats all day. PDRA is home of the fastest 1/8-mile doorslammers on the planet - so be sure not to miss all the action. You can find out more about the PDRA at www.pdra660.com.

The summer heats up with the return of Jet Wars and thrill show on July 15. The wow factor event will feature jet funny cars and jet dragsters, fire truck wheelstander, motorcycle jumping thrill act and more to be announced.
New for the 2017 show, the Northeast Outlaw Pro Mod Association will conduct a series points race as part of the Super Chevy weekend as well as a special jet dragster match-race. These exciting features will run along with all the traditional Super Chevy weekend highlights including car show, all-Chevy bracket racing, vendor midway and swap-meet.
As with every season, we always save the best for last. The 22nd annual Haltech World Cup Finals (WCF) - Import vs Domestic is back and it will be bigger than ever. This five-Day event will be held on November 1-5 and draws cars from NMCA, NMRA, LSX Shootouts, Buick GN Shootouts, SSCSO, IREV, IFO, Pan-American Nationals and other major series every year. At WCF, fans get to see hundreds of heads-up racers from over 10 different countries battle it out on the ¼-mile for over $80,000 in cash purse and bragging rights in front of 30,000 fans. Adding to that excitement is the famous bikini contest, a custom car show, a huge vendor midway, DJ's and more. For more information on this event, visit www.importvsdomestic.com.

To view the complete 2017 MDIR Schedule, click the following link: www.mirdrag.com/v2/schedule.