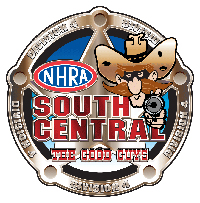 DALLAS —
For the third consecutive year, the
School of Automotive Machinists & Technology (SAM Tech)
will put money back into Division 4 racers pockets. The SAM Tech Sportsman Performance Bonus Award purse will be aiming to increased payouts in the Stock Eliminator class at all six Division 4 NHRA Lucas Oil Drag Racing Series events this season.
The dedication of the School of Automotive Machinists & Technology (SAM Tech) is to show the winners and runner-ups at each event in Stock Eliminator they matter and they will receive the Sportsman Performance Bonus Award worth an additional $500 for the winner and $250 for the runner-up for the 2017 season.
To be eligible for the School of Automotive Machinists & Technology (SAM Tech) Sportsman Performance Bonus Award racers in the Lucas Oil Drag Racing League Stock Eliminator category should have the sponsor program decal displayed on both sides of the car.

"Our dedicated sponsors here in Division 4 always try to please the racers." Said Trey Capps NHRA Division 4 Director, "The knowledge of having the sponsorship going back into the racers pocket's, is a big help to racers attending races here in Division 4."

"SAM Tech is very excited to be sponsoring the Stock Eliminator Performance Bonus Award for third year in a row. When Division 4 Director Trey Capps first approached us about this idea we jumped at the opportunity. The Performance Bonus Award is a great program that gets more money to the racers and we are happy to have been a part of it since its inception," said Brian Massingill, School of Automotive Machinists & Technology.

NHRA's Division 4, the historic South Central Division, is the home of "The Good Guys" and includes tracks in Texas, New Mexico, Oklahoma and Louisiana. Division 4 facilities host NHRA-sanctioned competitions throughout the year along with countless other events for drag racing competitors and fans. For more information, including schedules and points standings, go to the Division 4 website at www.nhradiv4.com.
---