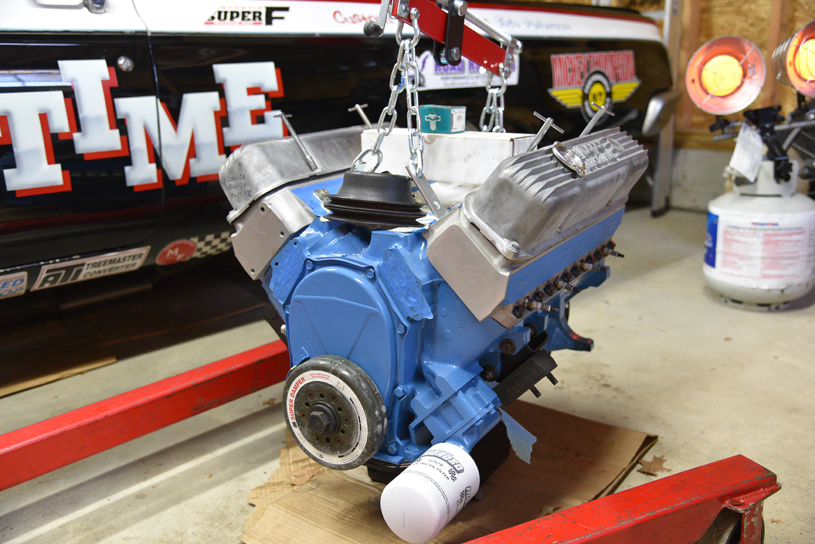 Here's the new bullet, ready to go. Just needs a water pump.
---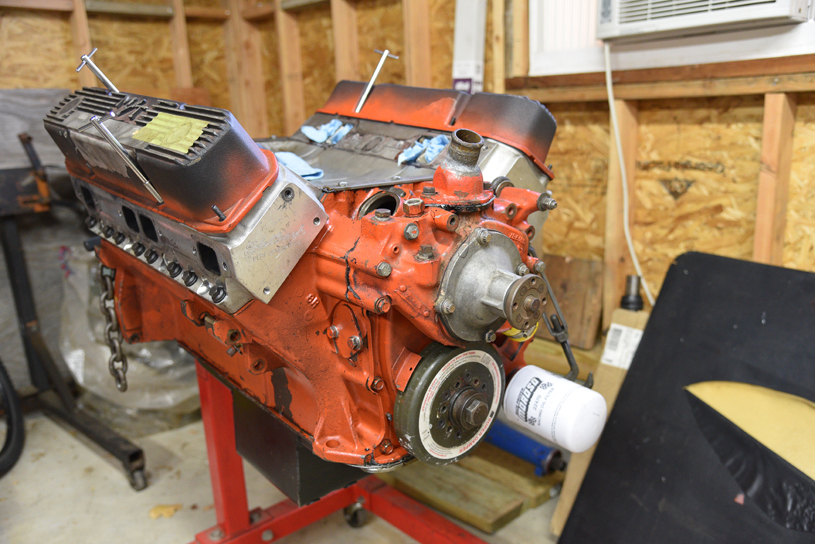 Here's the one that came out. It's got a few hundred passes and has served me well. Time for a check-n-freshen.
---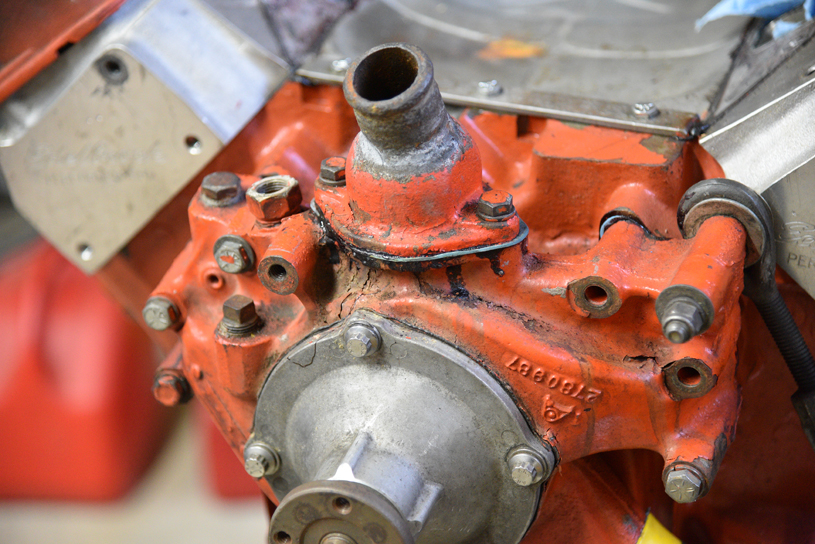 For the life of me I can't find the water pump that I took off of the blue motor before it was sent out, so I'll have to scavenge this one.
---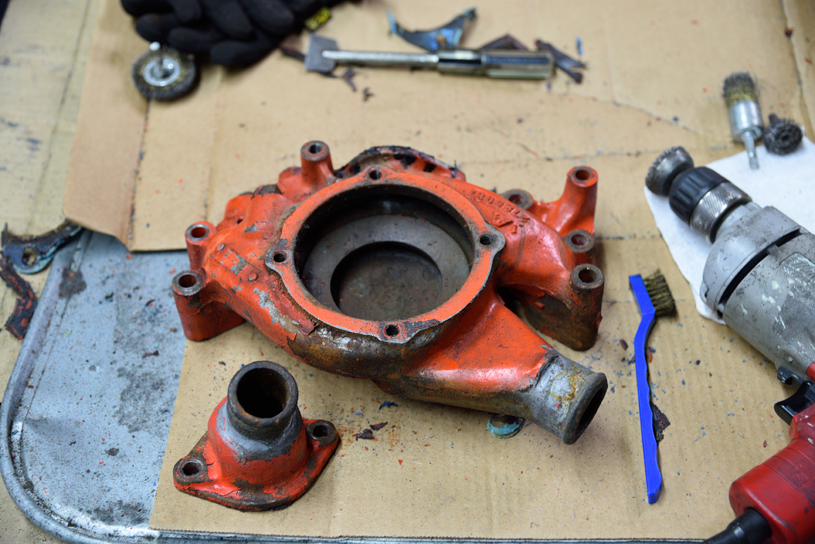 Wire wheel, wire brush, gasket scraper, ready to get started. I wire-wheeled all of the rust to remove it and the paint to remove or rough it up. Next, it's time for ...
---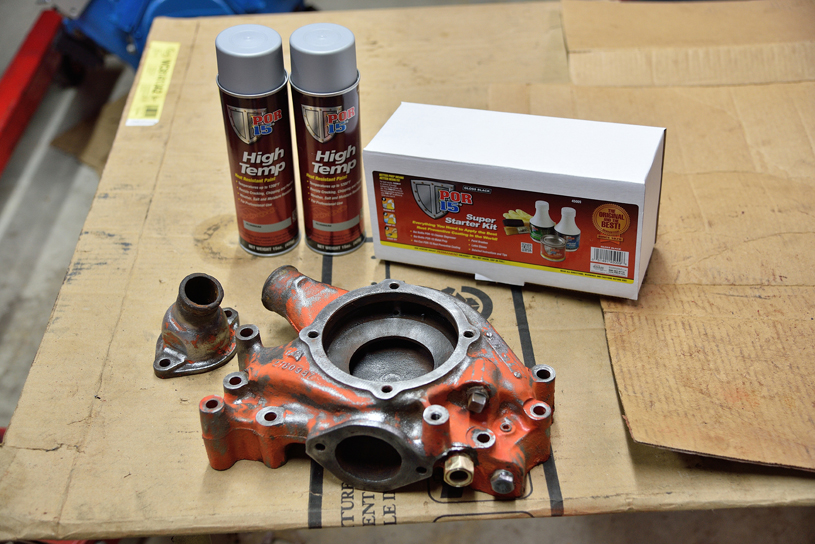 ... POR-15 Super Starter Kit and Aluminum High-Temp paint.
---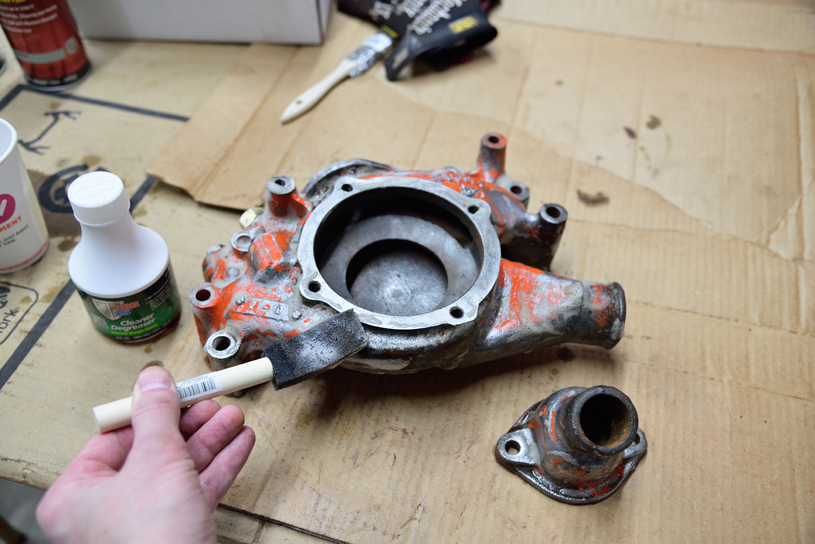 First use the POR-15 Cleaner/Degreaser. When done, rinse it off with water and dry with compressed air.
---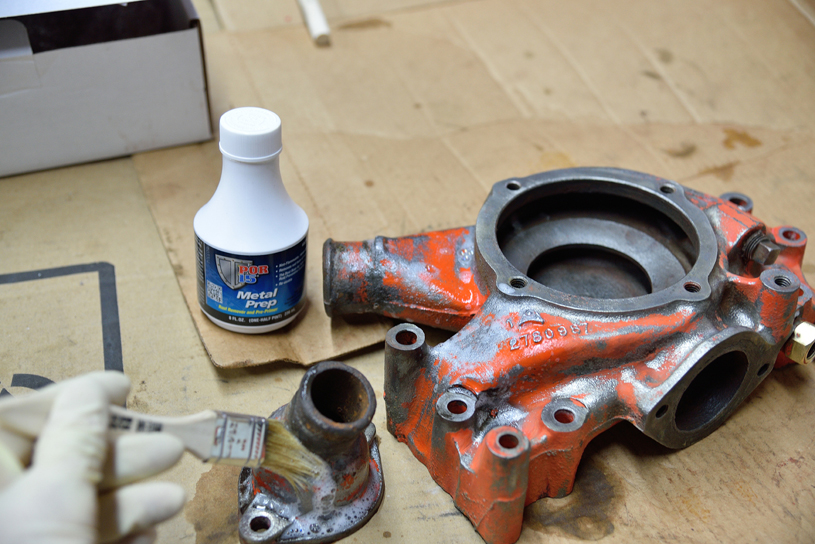 Next is the metal prep. After letting it set for 30 minutes, rinse it off and dry with compressed air.
---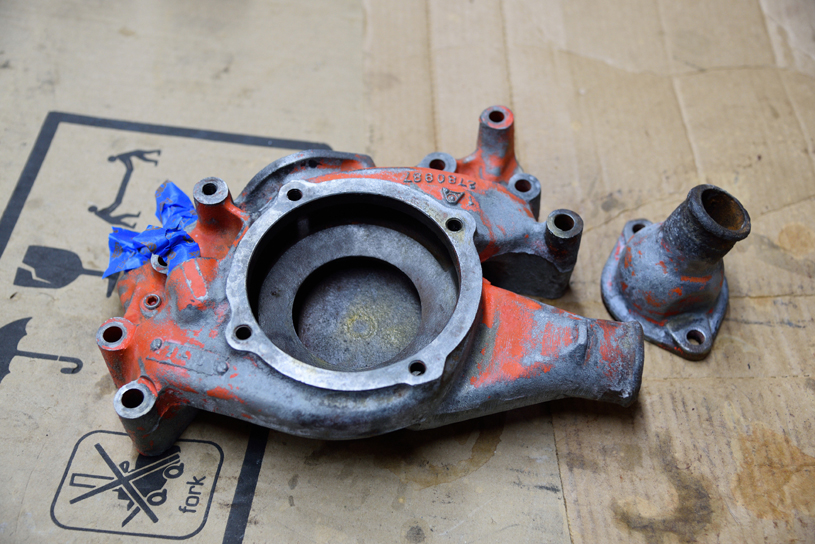 Ready for paint. I sprayed a couple of coats, and VOILA!
---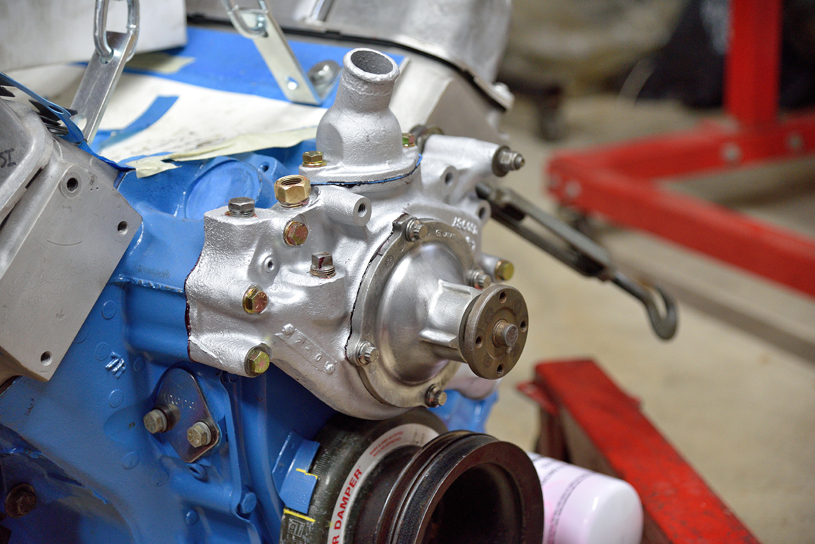 Here it is, mounted up on the blue motor. Pretty sharp!
---
| | |
| --- | --- |
| | |
| | |