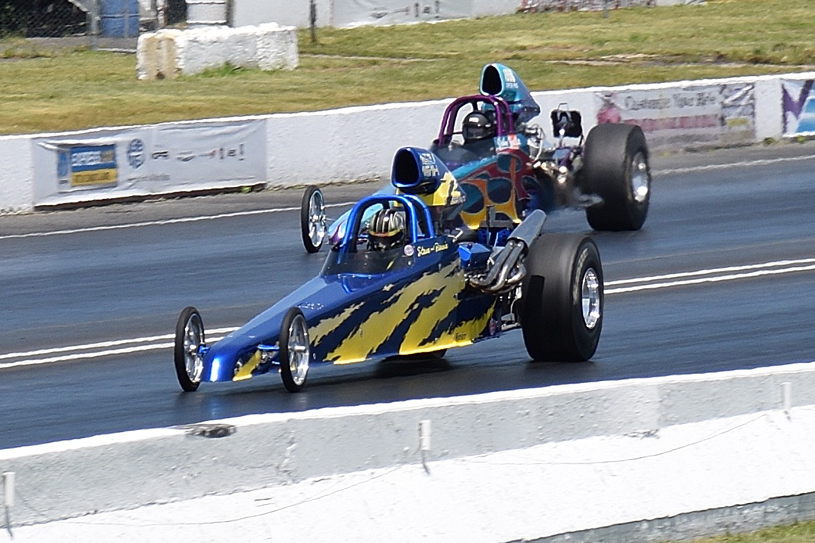 Englishtown, NJ - We attended Old Bridge Township Raceway Park's Sunday Gambler's Race Series on May 21 with races for Super ET and Pro ET.
Super ET (electronics; 7.00 – 12.99) paid $2,000 Win guaranteed based on 64 cars. Pro ET (no electronics; 9.00 – 17.99) paid $1,000 Win guaranteed. Butch Bucher (top photo, near lane) took the win in Super Pro; I took the win in Pro ET (bottom photo).
Remaining dates in 2017 include November 5, November 12 and November 19 for Super ET, Pro ET and Grocery Getter. Grocery Getter (15.00 and slower, no race cars) is a .700 Pro tree eliminator for muffled street cars. Cars must be driven in and cannot change tires. Entry is $40; 50% of entry goes to payout. There'll also be a Stock/Super Stock Combo Race on October 29 that pays $1,500 Win (based on 32 cars). Entry is $100. Visit www.racewaypark.com for more info.