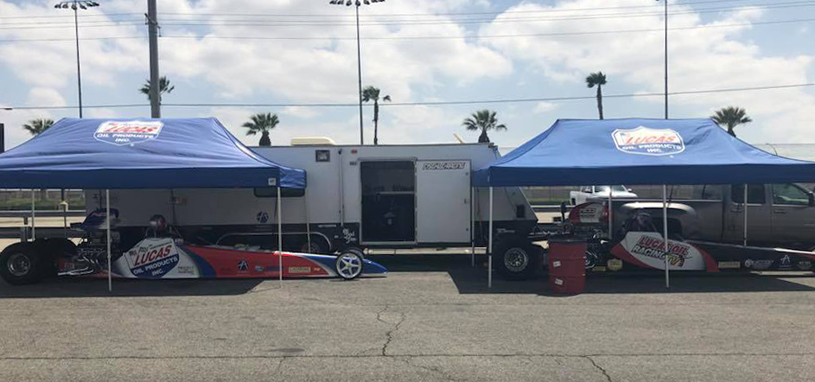 Fontana, CA - Autoclub Dragway would play host to rounds 3 and 4 of the K&N 8.90 Series series and the Team Fischle duo of Matt and Brian Fischle came into the weekend looking to build on a solid but unfulfilling first two rounds. Their weekend would start off on the wrong foot as neither driver had the day they were looking for.
Matt began day one with a promising opening round win where he was able to run within three-thousandths of a second of his dial-in time. However, his day would come to an end three rounds later and he would have to settle for a quarter-final finish. Brian would fare no better, battling starter issues all day and needing a pre-race thrash to make repairs before suffering a rare round 1 loss due to a breakout.
On the second day of racing, Brian's challenging weekend would continue when he went out in a close round 2 loss. Fortunately, Matt was able to salvage the weekend on the strength of consistently quick lights. Matt would use lights of .018 and 0.17 seconds on two out of his three round wins and earned the semi-final bye run to advance to the final. Despite a stout 0.016 second reaction time, Matt would have to settle for a runner-up finish.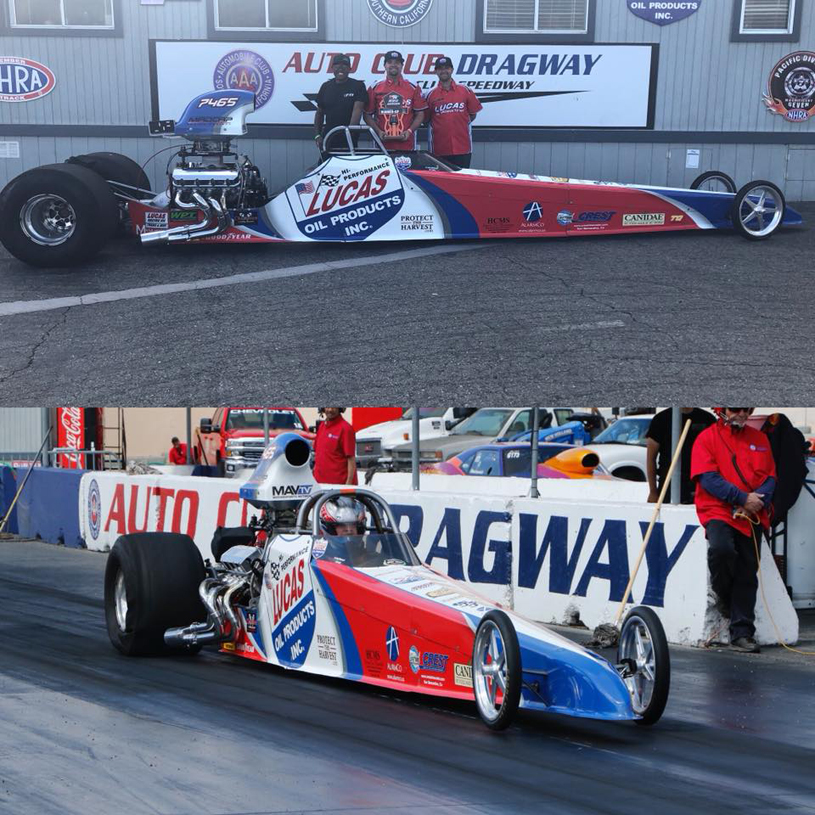 All things considered, Matt was relieved to finish the weekend strong. "After the way the weekend started, we'll take a runner-up," said Matt. "It was a very tricky event. The wind conditions here make this track react much differently than any other track so that's a big challenge. You're almost guessing sometimes when you're trying to figure out what changes to make." What makes matters more difficult for Team Fischle is the fact that in this field, there are no easy matchups. "When you have a target on your back like we do, everyone steps up their game when they line up against you and racers often have their best lights when they face us. That was the case today."
Team Fischle will be back in action at the NHRA Divisional at Autoclub Dragway in Fontana on May 18-20. For more information visit autoclubdragway.com. Team Fischle would like to thank all of their sponsors for their continued support including Lucas Oil, Lucas Oil Racing TV, Protect the Harvest, Canidae Pet Foods, Alarmco Security, Crest Chevrolet, Madcap Racing Engines and Mesa Hose.
Text and photos submitted by Chalee Siengthai