(Article begins on the Home page HERE)
Proving how devoted racers are, 108 show up to make single-lane runs for 220 feet, raise $10K for charity in the process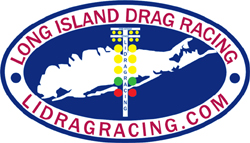 Long Island's dragstrip-starved racers came together in late 2012 to support a worthy cause. The Cooley's Anemia Foundation partnered with Long Island Drag Racing on October 21, 2012 at its first annual Classic Car Show and Test & Tune Fundraiser, hosted by the Central Islip Fire Department at their training facility.
The test & tune part of the event allowed local drag racers to test their cars for 220 feet, getting times for the first 60 feet. The training facility was transformed into a dragstrip starting line featuring a full-size tree, pre stage/stage beams, burnout box and 60' beams. The track surface was fully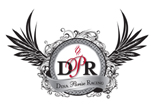 prepped for wheels-up action that the crowd loved. All passes had their reaction time and 60' times recorded. 167 passes were recorded during the event. There was even some serious hardware on the property: Dina Parise Racing (www.PariseRacing.com), Oakdale, NY brought their Pro Mods, allowing the spectators a close up look of a pro drag racing team. Proving that a loyal market exists for drag racing, the event was attended by 108 race cars, 100 show cars and 700 spectators. You read that right: 108 race cars showed up to do single-lane runs for less than 300 feet. Why there is no dragstrip on Long Island is mystifying.
Gift certificates for best/runner up reaction time and best/runner up 60' times were donated by S-K Speed in Lindenhurst, NY. The event was won by a 1.369 to a 1.402 60'. Jumping Jack Stereo in West Babylon, NY donated gift certificates for Long Island Drag Racing choice for Best of Show. The fundraiser event was also attended by local elected politicians and investors to determine if the event can possibly have a permanent home. A 2013 Classic Car Show and Test & Tune is in the planning stages. An event date and details will be released shortly. Visit www.LIDragRacing.com for the 2013 event information.
Cooley's Anemia is a blood rare blood disorder that affects children and stays with them for life. The disease currently has no cure. The goal of this fundraiser was to promote awareness for the disease and to raise money to support children affected by the disorder. The fundraiser raised over $10,000 for the Cooley's Anemia Foundation. Check out www.thalassemia.org for more information about the disease.
Text written by Mike Scano and photos submitted by Mikel Beck, www.LIDragRacing.com