(Article begins on the Home page HERE)
MASGA: Phillips, Smith Win Race #s 5 & 6 at Numidia Dragway
Numidia Dragway, Numidia, Pa – Bob Phillips and George Smith claimed victory at Race #s 5 & 6 of the Mid Atlantic Super Gas Association event held at Numidia Dragway in Numidia, Pa.
On Saturday, Phillips from Oley, Pa qualified his 2003 Dodge Neon at the bottom half of the field with a 10.11 but that would not defer him from marching through the field and claiming victory. Phillips started off the day with victories over George Smith, Gary Laird, a bye-run in the 3rd then took down Maple Grove LODRS Runner-Up Lance Kreiger. On the other side of the ladder was West Virginia's own Jay Cepelka and his 1986 Dodge Omni. Cepelka took out Don Christman, Earl Nichols Jr. and in the 3rd round with a bye-run to the finals on the line Jay defeated a red-lighting Paul Schonberger. The final would be run on Sunday morning due to a late curfew. In a battle for the Mopar fans out there Phillips found himself 2nd off the line to Cepelka but, Phillips had the Neon on a rail as he ran an almost perfect 9.906 to Cepelka's break-out 9.883.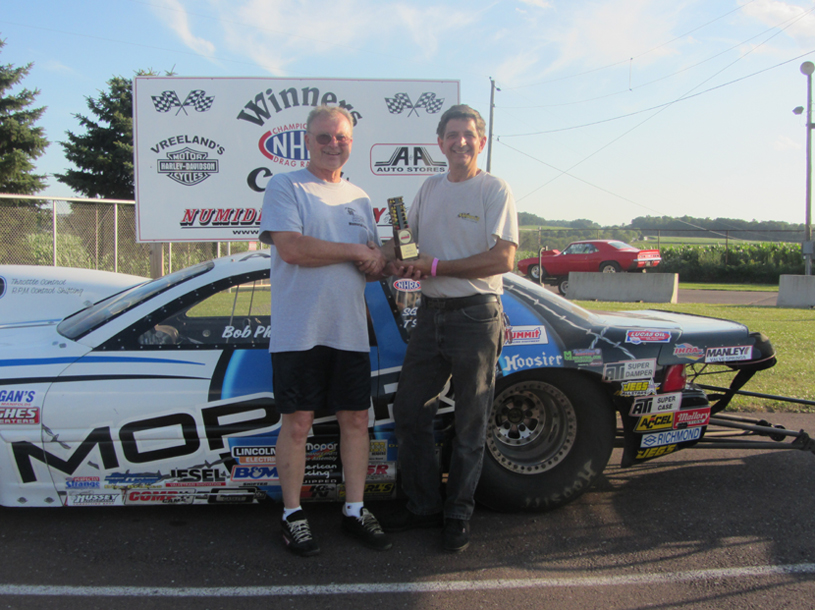 On Sunday, George Smith from Centereach, NY was definitely the "lucky dog" that day as all 4 of his round-wins came via red-lights by his opponents. Smith started his day with a victory over Kreiger, Bob Silfies and then took out Phillips in the semis. On the other side of the ladder was fan favorite George Donhauser and his 1979 Arrow. Donhauser took out Lucky Luciano, Mickey Varner, and points leader Tom Goldman in the semis. Unfortunately, the battle didn't last long as Donhauser would go red by 5 thousandth and hand the victory to Smith who ran it out to a 9.906.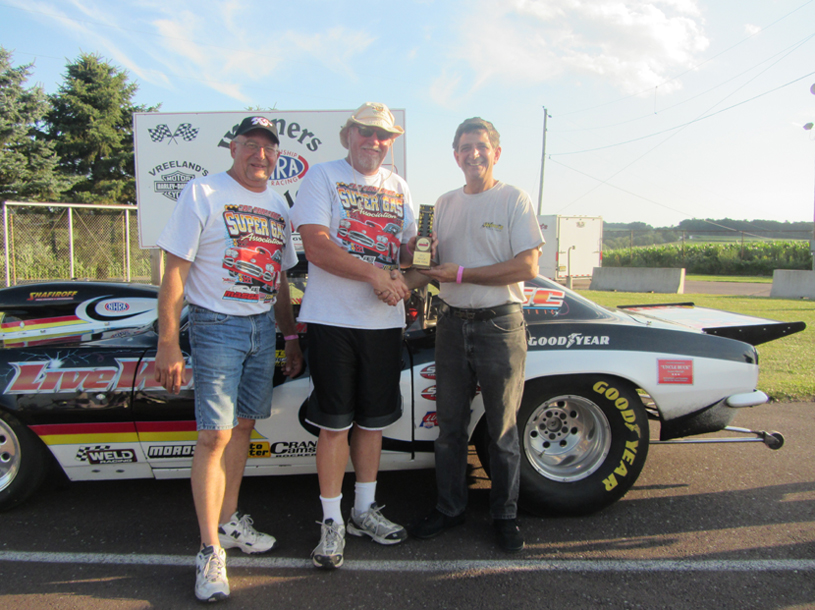 MASGA will take a few weeks off before returning to Cecil County Dragway the week before the Lucas Oil Event on August 11th & 12th for the annual "Pig Roast".
Written and submitted by Rob Keister