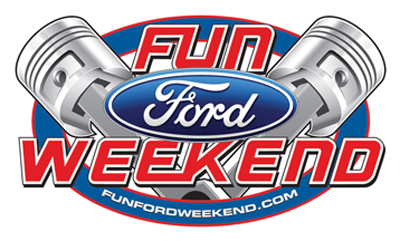 What better way to celebrate your 50th year of some of the best drag racing on the east coast than to host a Fun Ford Weekend? 2012 not only marks Maple Grove Raceway's golden anniversary of racing, but August 17th - 19th also marks the return of the Fun Ford Weekend Series presented by Roush Yates, JE Pistons and Joe Gibbs Driven to the SE corner of the Keystone State.
"When it comes to some of the most memorable moments in drag racing, there aren't many tracks that hold the history of Maple Grove," says Jeff Lacina, Marketing Director for the Fun Ford Weekend Series. "From nostalgia racing, Top Fuel dragsters, and jet-powered vehicles to Street Bike races and Street Legal Grudge racing, the team at Maple Grove always puts together top-notch events for both the racers and the spectators." Maple Grove Raceway enters its 50th year of continuous operation in 2012. The facility owned by the Stauffer family began operating in 1962 and is the site of many historic drag racing firsts.
Legendary Ford Racer Roy Hill To Attend Maple Grove Raceway Fun Ford Weekend
Roy Hill has been a loyal Ford driver since 1982. That's been a quality of the North Carolina native and drag racer since he started his competition career as a teenager; companies that have helped him over the years like Goodyear and Coca-Cola have a friend in Hill who drives a 2012 Cobra Jet Mustang in the NHRA Super Stock class. So it shouldn't be a surprise that Hill, who worked with such racing giants as Richard Petty, Ronnie Sox and Buddy Martin, was asked to be a celebrity car show judge and match race at the Fun Ford Weekend at Maple Grove Raceway.


"Being involved in Ford, we were fortunate to have the first Cobra Jet in 2010 to purchase and put in my school," said Hill, who has trained numerous racers over the years. "Ford is a couple of years ahead of where the Dodge Drag Pak cars and the Camaros will be," Hill added. "Ford has the advantage right now. We know that Dodge and GM can catch up. I'm feeling good about the engine program, but we're not going to stop. We're developing a modular 5.4 engine in there and the difference in the 2013 car will be 250 pounds lighter. They will still be fast."
Hill will bring a couple of those Mustangs to The Grove for some match racing during the August Fun Ford Weekend event. Also, Hill will go to the car show and pick his 25 favorite cars. On Saturday, Aug. 18, "Hill's Picks" will be honored at Fun Ford Weekend. Out of that group, 12 cars will be selected to participate in 50 Cars for 50 Years at the Auto-Plus NHRA Nationals. The winners will have admission covered to the Oct. 7 car show at the Nationals for himself and one crew member.
The Maple Grove Fun Ford Weekend event will also include a Fairlane Club of America "mini-meet". If you own a 1962-1976 Ford or Mercury mid-size (Fairlane, Torino, Montego, Ranchero, Cyclone, etc...) and want to participate in the Fairlane Club of America Mini-meet, visit their website at www.fairlanet.com/minimeet. For more information about Fun Ford Weekend, visit FunFordWeekend.com.