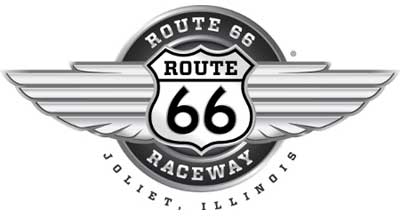 Joliet, Ill – The iconic factory super cars of the 1960s and '70s will roll out from behind the velvet rope and onto Route 66 Raceway's dragstrip during the Route 66 Classic on Saturday August 18th. Historic nameplates including Yenko, Nickey, Harrell, Motion, Gibb, Berger and COPO will comprise the 15th Annual Super Car Reunion which returns to Route 66 Raceway for the second consecutive year and will be part of the Route 66 Classic for the first time.
The ultra rare collection of cars will be complimented by two event dignitaries on behalf of the Super Car Reunion including Ken Barnhart and Lynn Yenko. Barnhart, an Elgin, Ill. Super Stock racer, will race his original 1969 ZL-1 Camaro that he purchased directly from Fred Gibb of Fred Gibb Chevrolet fame. Barnhart raced against the likes of Bill "Grumpy" Jenkins in NHRA Super Stock competition and is slated to square off against the legendary "Red Alert" 1970 Chevelle (a car made famous among model car enthusiasts in the 1970s) during the Route 66 Classic. Lynn Yenko, oldest daughter of Don Yenko, will also be on hand sharing stories about growing up in and around the legendary Yenko Chevrolet dealership.
The Route 66 Classic will also feature many additional fan favorites including nostalgia funny cars, the nostalgia pro stock tribute cars of Bill "Grumpy" Jenkins, Lee Shepherd and Warren Johnson, "Animal" Jim Feurer, the Shake Rattle & Run '57 Chevy, a collection of gassers, slingshots and a jet dragster finale. Racer participation is also encouraged during the open time trial sessions. Dragsters, altereds, roadsters and cars '79 & older are invited to participate. Preferred parking is available in the cruise-in car corral for '79 & older classic cars and hot rods. For more information visit www.Route66Raceway.com.