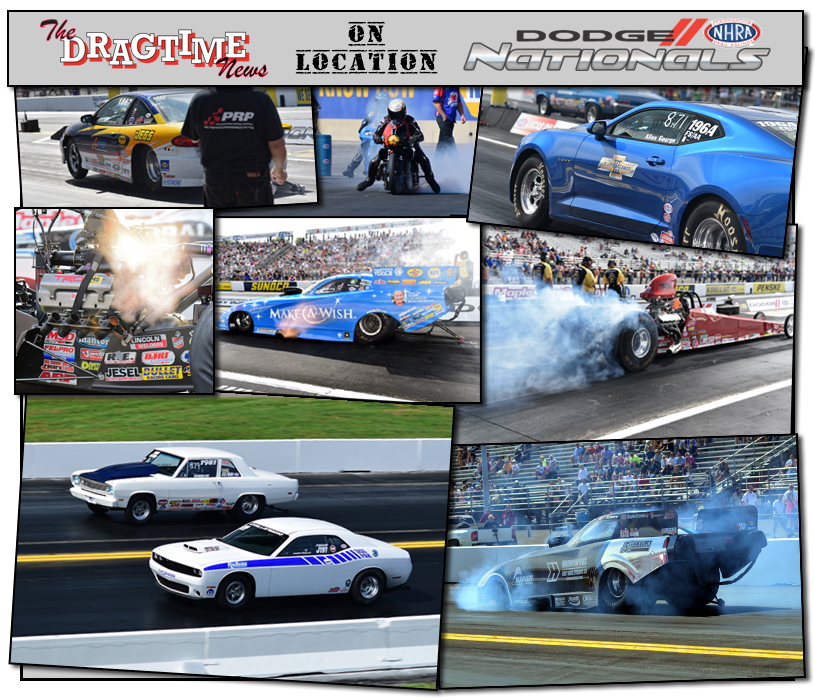 Mohnton, PA - We were on location at Maple Grove Raceway for the NHRA Dodge Nationals held September 2017. We were there on Friday, September 22nd through Sunday, September 24th. We arrived at 9:00 am on Friday and shot close to 2,500 photos until we left on Sunday. Classes include Top Fuel, Funny Car, Pro Stock, Pro Stock Motorcycle, Top Alcohol Dragster, Top Alcohol Funny Car, Competition Eliminator, Super Stock, Stock, Super Comp and Super Gas. It was a huge job editing down to the 780 we're presenting here, often in the hotel room until midnight after working all day at the track, plus then doing all of the layout here at the site. So here's all I'm asking: IF YOU OR SOMEONE YOU KNOW ARE INCLUDED, PLEASE SHARE ON SOCIAL MEDIA, POST THE LINK IN RACING FORUMS, LET YOUR SPONSORS KNOW THAT YOU RECEIVED COVERAGE, VISIT OUR ADVERTISERS' SITES TO LEARN ABOUT THEIR PRODUCTS THAT CAN HELP YOUR RACING PROGRAM, LET THEM KNOW YOU SAW THEIR ADS HERE, LET US KNOW THAT YOU APPRECIATE WHAT WE DO TO SPOTLIGHT SPORTSMAN RACING.
This will be presented in four parts, so kick back and spend some time with each part as they're published. I hope you like it, racers!
Click HERE to go to the photos.