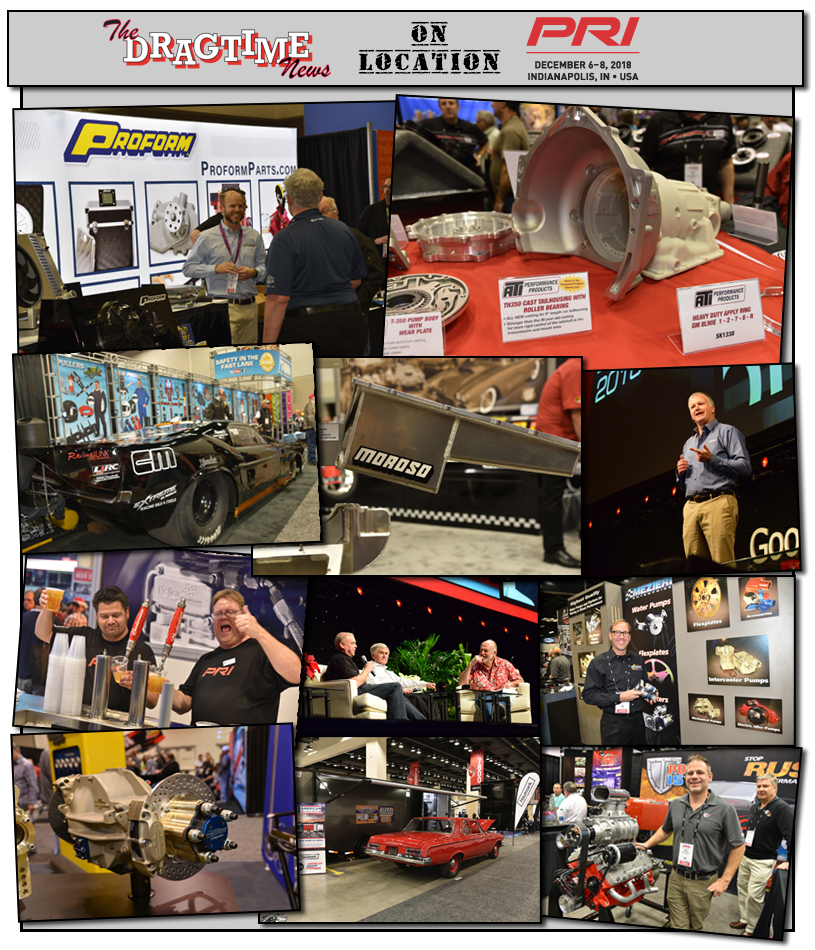 Indianapolis, IN - We were on location at the Indiana Convention Center for the 31st Annual Performance Racing Industry Show, held December 2018. We were there on Wednesday, December 5th through Saturday, December 8th. The PRI Show is a must for anyone in the business of performance. PRI connects manufacturers of racing products and technology with the all-important distribution pipeline of racing retailers, race engine builders, race car builders and warehouse distributors, in addition to thousands of professional race teams.
The show includes conferences, seminars, networking and tons of new products. Some of the events and features include the PRI Happy Hour, Grand Opening Breakfast, Student Breakfast/Career Day, International Motorsports Trade Seminar, Advanced Engineering Technology Conference (AETC), International Council of Motorsport Sciences (ICMS) Congress, Race Track Business Conference (RTBC), Day at the Speedway and Featured Products Showcase. PRI Show occupies 750,000 gross square feet of race products, services, machinery,
simulation, and testing technologies throughout the Indiana Convention Center.
The 2019 PRI Show will be held once again at The Indiana Convention Center. The dates are December 12th - 14th, 2019 with conferences and seminars beginning earlier in the week; visit www.performanceracing.com to register and to stay informed about news and updates.