October 5th, 2021: I am saddened by this news out of Performance Racing Industry:
---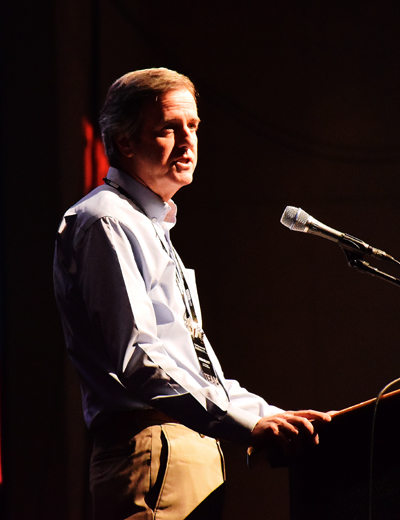 Industry Mourns Passing of John Kilroy, Longtime PRI Editor
John Kilroy, the former longtime editor of Performance Racing Industry (PRI) Magazine and later General Manager of PRI, has passed away after a years-long battle with cancer.
Kilroy, who started his career with PRI in 1990, led the company's editorial operations for 22 years until he was elevated to GM following PRI's sale to the Specialty Equipment Market Association (SEMA) in 2012. For the next four years, he oversaw the day-to-day management of PRI and produced the annual PRI Trade Show while guiding the overall direction of PRI's media and communications efforts.
A graduate of Cal State Fullerton, he was widely known and respected throughout the industry as an honest, hard-working professional with a passion for motorsports and those who made their living in the trade. He maintained countless friendships among PRI staff even after his departure from the company in 2016.
'John really was a pioneer in the industry," said PRI Trade Show Director Karin Davidson. "Everyone knew him, whether you were at the Show or at the track. John was the go-to guy here for so long, and for so much. It's hard to put into words the impact he had at PRI."
In his final editorial for PRI Magazine titled "The Next Turn," Kilroy spoke of his pride in having taken the concept of a trade show and business publication for racing professionals to "previously unimaginable heights."
'I've had a great run here at PRI," he wrote. "Along the way, I had the great fortune to work in an industry that taught me a lot about how to live this life. Thank you all for chasing after it the way you did. You inspired me throughout my 26 years."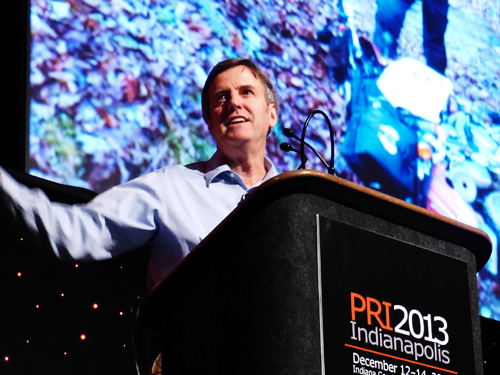 A resident of Orange, California, Kilroy leaves behind a wife and three children. He will be missed by all of us who knew, worked with, and learned so much from him through the years.
---
I was fortunate to have met John on a number of occasions at the PRI Shows that I attended over the years. He was a gentle man who warmly welcomed me and The Dragtime News. He would graciously take time out of his busy schedule for a video interview that would be part of our show coverage. He and his entire staff—people I view to this day as friends—always treated me with kindness; they made me feel like family.
Those are the memories I'll forever have about John and my visits to The PRI Shows.